It feels that Germany is currently under some sort of jinx. Whatever the country indulges in, ends up in misery. After the brutal episode of Russia's partial ban of gas to Berlin, the latest to fit into the charts of misery is the Rhine shallow water crisis.
Rhine shallow water crisis
The second largest river in central Europe is currently experiencing a decline in water level which indeed is threatening the trade of commodities to Europe, especially to Germany. The fall in water level is attributed to a hot summer with the continent witnessing a rise in temperature to unprecedented levels. This lack of water in the Rhine is affecting the oil product supply problems in Switzerland and at least two big powerplants in Germany are yet to receive the coal required to survive a long winter.
The roughly 800-mile (1,288-kilometer) Rhine River runs from Switzerland to the North Sea and is used to transport tens of millions of tons of commodities through inland Europe. Water levels are at their lowest for the time of year since at least 2007, according to government data, limiting how much fuel, coal, and other vital cargo that ships can carry up and down the river.
Meanwhile, the current Rhine shallow water crisis is also coupled with the crumbling state of German railways. With repeated construction works, the rail freight situation in Germany is at standstill with the lesser movement of trade happening between neighbouring countries.
Read more: Germany removes the last hurdle in its way to reactivating Nord Stream 2 gas pipeline
A letter from the German ministry said "Currently, very intensive construction works are ongoing on the German rail network of DB Netz as a result of a backlog of investments. However, we expect that these works are completed in a professional and perfectly planned manner, including a high level of coordination and contingency plans addressing disturbances."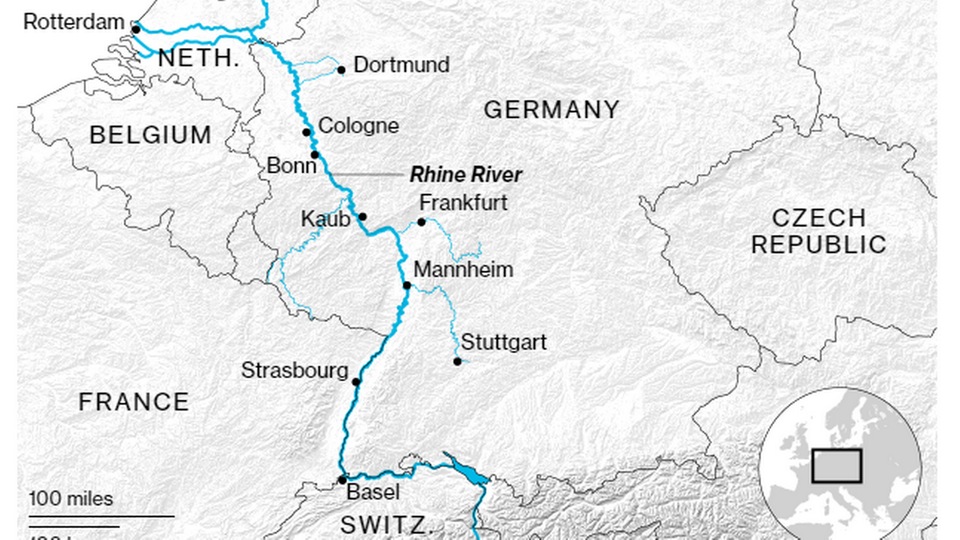 Meanwhile, power plants at Mannheim and Karlsruhe in Germany, operated by Grosskraftwerk Mannheim AG and EnBW AG, have been struggling to source coal because of the shallow water in the Rhine and if the conditions don't change in the coming days, only 65% of Germany's coal capacity will be available in coming months to run the power plants.
So, it is a fact that Germany is embroiled in unfortunate circumstances. Berlin frets over Russia's blockade of gas through Gazprom, and at the same time surprisingly they abide by the EU's dictates to go tough on Vladimir Putin.
Connecting the dots, it appears that Germany is indecisive in its policy matters and is playing similar to a boy who lost his way back home from school. Unless Germany mends up this drawback and climbs back to the old big status of big power in Europe, an impending crisis is a reality.