Poland and Germany have a troubled history in Europe. Still, Warsaw's stance had constantly stayed in favor of Berlin for many decades. However, things are starting to change for Poland as it was denied assistance even after the country supported Berlin's agenda to support Ukraine in the ongoing war.
As a consequence of its hefty support to Ukraine, Warsaw is now in the grip of a record high inflation swirling at the highest rates in a quarter of a century. Understandably, Poland's leaders are slowly coming to a consensus with the realities of the world and starting to take an anti-Germany stance.
A couple of months ago, with the help of the US, Poland declared in public their ambitions of building the strongest military in Europe. Till now, it was France and Germany that remained the unrivaled ones when it comes to military might in Europe. So, Warsaw delivering such high hopes to rival France and Germany is discomforting the European super elites.
Poland is also reportedly rebelling against the idea of the European Union to encourage all nations in its influence to adopt the Euro as their sole trading currency. The Polish central bank Governor Adam Glapinski said Germany is pressuring his country to adopt the Euro and vowed to prevent it as long as he's in charge of the monetary policy.
If Warsaw adheres to the EU's plan and adopts the Euro, the long-held dream of becoming the strongest military force in Europe will go into the drain as it will make it vulnerable to hindrances when doing defense deals in the newly mentioned currency i.e Euro.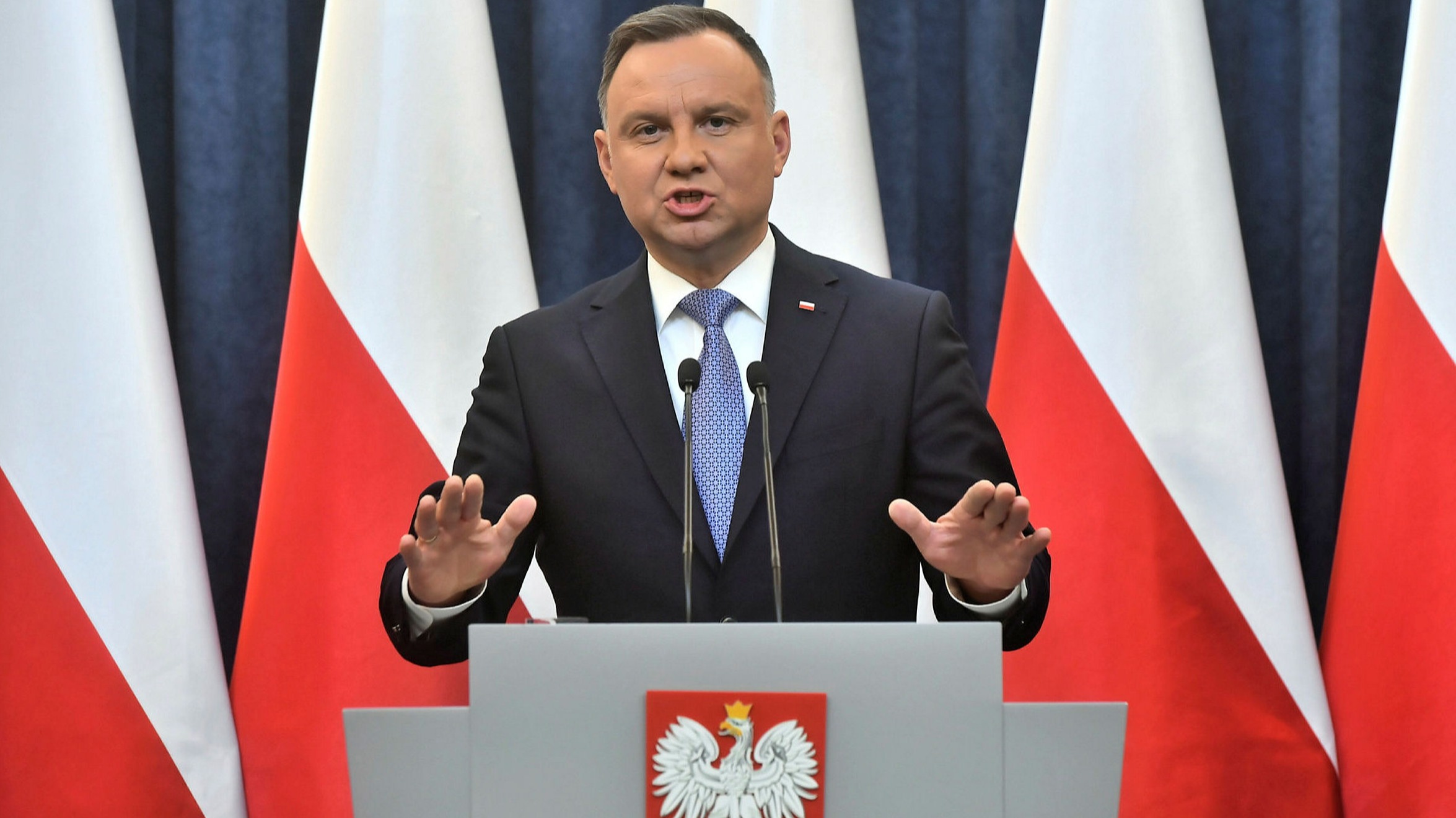 Moreover, the allegiances of the Prussian people to Poland is a troubling matter for Berlin. Last month, the former Russian president, Dmitry Medvedev, gave a sly warning to Germany about a possible Polish-Prussian alliance that may happen in the future. So, in the garb of asking Poland to change its monetary policy, Germany badly wants to see the Polish state crumble down.
Poland has been increasingly distancing from NATO under the latter's discriminatory policies against it. Poland has always rejected any sort of European supremacy over national legislation. Finding fault with Poland's judicial reforms, EU delayed the approval of 23 billion euros ($26bn) in EU grants and 34 billion euros ($39bn) in cheap loans that were spared to help the country recover from Covid-19's economic impacts.
It seems like Polish leaders do not want to continue to be used as a vessel state for the United States and Germany. Constant humiliations at the hands of the west have forced Warsaw to turn towards one of Asia's leading industrial military complex.
Poland is gearing up to purchase tanks, howitzers, and fighter planes from South Korea as it looks to bolster its armed forces. The agreement includes 48 FA-50 light combat fighter jets, 180 K2 "Black Panther" tanks, and an unspecified  number of K9 howitzers
Warsaw has also given a number of weapons from its arsenal to Ukraine and is trying to replace them. European powers including Germany and France would never allow Poland to ramp up its defense prowess.
You see, Poland's dream of becoming a leading force in Europe cannot be fulfilled until it maintains a pro-western stand. Germany would always find legal ways to enforce its decisions on Poland to quash it's ambitions.
Poland's leaders have taken a smart step by beginning to distance themselves from the poisonous European grouping and are trying to become self-sufficient by looking for alternatives to undermine Germany's silent attack.