Germany's recent decision to accept refugees from Italy will be a boon to Italy's right-wing parties. Following Mario Draghi's resignation last month, liberal Germany is portraying Italy as unsafe for migrants. However, the action will only benefit Italy's right-wing parties, who will score electoral points by claiming that it is simply a preview of what is to come if they win power. Giorgia Meloni, who is already leading in the exit polls is bound to gain more from the move.
Germany's decision
Germany will accept the first group of Italian migrants this month under a new EU legislation. A spokesman for the Federal Ministry of the Interior in Berlin responded, "Germany is planning to start redistributions from Italy this month. The necessary talks on site are ongoing."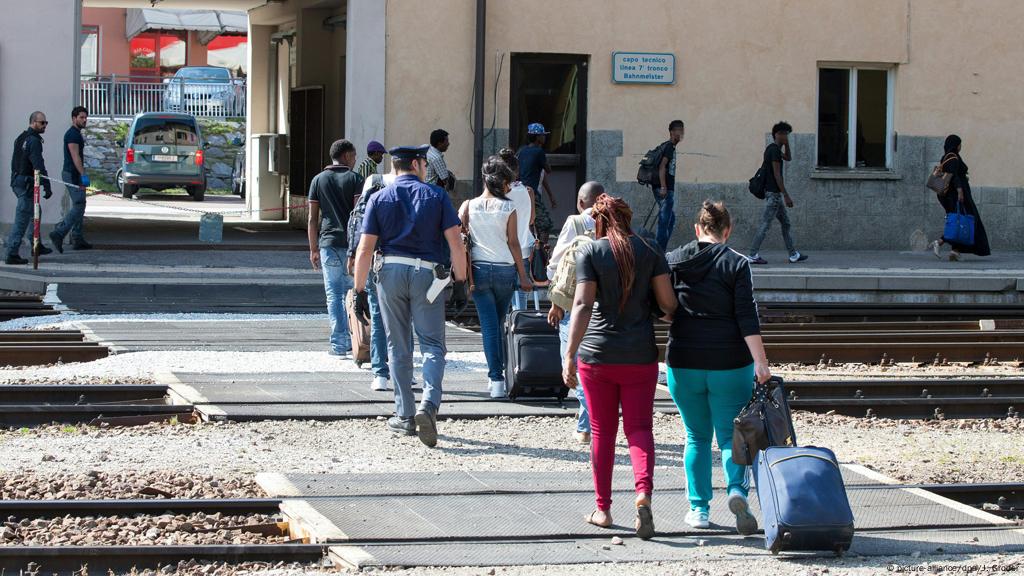 It would be the first admission under the new EU solidarity mechanism. The method to relieve southern nations like Italy from mounting demand to accept refugees and migrants was agreed upon by nations in June. This involves accepting migrants or offering assistance in the form of financial aid or in-kind benefits.
Commission stated last week that 13 nations have committed to accepting more than 8,000 refugees. Germany will take in 3,500 individuals altogether.
Italy's Politics
With the resignation of Italian Prime Minister Mario Draghi last month, Italy is moving nearer to its general elections that will be held on September 25.
The migrant issue is already a significant political issue after the murder of a Nigerian street vendor in Italy. As Italians get ready to cast ballots in a snap election next month, the public debate over the murder of Alika Ogorchukwu, who was beaten to death in front of onlookers in the coastal town of Civitanova Marche, has exposed social divisions.
Some claim that the murder was caused by years of right-wing politicians inciting anti-immigrant discourse. Others argue that the left is attempting to milk a tragedy to advance its political agenda.
The acrimonious argument is significant because, according to recent polling, the right-leaning Italian political groups opposed to immigration look to gain the most from the 'immigrant' issue.
Three right-wing groups, including Giorgia Meloni's Brothers of Italy, Matteo Salvini's League (Lega Nord), Silvio Berlusconi's conservative Forza Italia, and a few smaller centrist partners, are expected to form an alliance.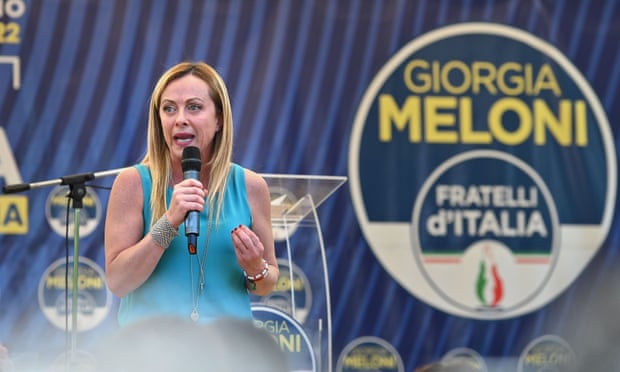 According to Reuters, Meloni's party is predicted to receive the highest share of votes, with the conservative alliance leading opinion polls and benefiting from divisions among the opposition parties.
People support these parties because they share the belief that immigrants pose a threat to their ethnic group on the economic and cultural front. The murder has sparked a wider discussion on racism in Italy.
Read More: Finland makes Germany eat its own words about Russian tourists
Migrants issue
Italy is among the five Mediterranean nations including Greece, Cyprus, Malta, and Spain that have long advocated for a more evenly divided reception of people who are frequently rescued in the Mediterranean by private rescue companies.
However, due to their geographic location, these five countries were not only responsible for the majority of arrivals to the EU, but they were also frequently expected to accept returns under the Dublin Treaty if other countries could demonstrate that a migrant or asylum seeker had first registered in one of the Mediterranean states.
The move by Germany to take in migrants from Italy will benefit right-wing parties further. Anti-immigration sentiment has significantly increased among the general public in Italy.
Italians now rank immigration as one of the two most pressing challenges confronting their nation, up from 18% in 2014 and 35% in 2018, a 17-point increase. According to Pew Research, compared to neighbouring countries like France (6 percentage points) and Spain (3 percentage points), this increase was considerably higher. In addition, only 12% of Italians in 2018 thought immigrants strengthened their nation, while 51% thought they were a burden.
Meloni's Brothers of Italy has taken a stern stance against immigration. Meloni advocates for a naval blockade to prevent unauthorised migrants from crossing the Mediterranean and arriving in Italy during an interview with Silvio Berlusconi's Mediaset TV network.
"The problem of arrivals must be dealt with upstream, with what we have always called a naval blockade," she remarked.
Matteo Salvini's party too is known for the Salvini Decree which limits migrants' access to humanitarian visas, reduces the quantity of housing available for asylum seekers, and increases the list of violations that will result in deportation.