Europe is currently experiencing the worst wave of climate change tragedies.
In Western, Central, and Southern Europe, there has not been any substantial rainfall in almost two months. The continent has seen one of the warmest and driest summers on record. Furthermore, there is a rising concern that the dry spell across Europe would persist and lead to the worst drought in 500 years.
The European Commission's Joint Research Center has warned that drought conditions might get worse this week and potentially affect 47% of the continent. To be honest, even that cautious estimate does not fully represent the extent of the possible damage.
No country in the continent has been spared by the heat of this drought. From Spain to Germany, Italy to Hungary, each country is experiencing the effects of the drought. There is misery everywhere.
The impact on the economy
The drought is also casting a shadow over the economic recovery of EU nations which have suffered enormously as a result of the Ukraine war and the Pandemic.
Important rivers like the Po, which passes through Italy's agricultural and industrial center, have dried up. This means Italy's already-underperforming economy would also suffer the wrath of mother nature.
In Hungary, Water levels on the Danube River have been sinking toward critical levels in recent weeks, while parts of Lake Velence, to the southwest of Budapest, have dried up, raising concerns of grave food shortages.
Germany's case is no different. Contargo, a German container transportation company, has suspended the majority of its inland shipping activities on the Upper and Middle Rhine due to the low water level.
Furthermore, the late-summer heat wave, according to German Farmers' Association President Joachim Rukwied, could have a negative impact on this year's harvests if there is no immediate rain.
This means that inflation will inevitably increase, which is already skyrocketing as a result of the conflict in Ukraine. The post-pandemic and post-war recovery is now a really tough path.
Read More: After lecturing the whole world about climate change, Germany to begin fracking on its own soil
Wildfires and Death
Now that there's been no precipitation, the dry air and weather have started to stoke wildfires throughout most of southern Europe. Wildfire activity is at record highs, according to the EU's own estimates.
According to the EU's Copernicus Atmosphere Monitoring Service (CAMS), the year 2022 would record the highest wildfire activity in southwestern Europe, destroying tens of thousands of hectares of forest in France, Spain, and Portugal.
The bloc's satellite monitoring service indicates France, in the past three months emitted the highest levels of carbon pollution from wildfires since records began in 2003. A month ago, it was Spain that saw its highest-ever wildfire carbon emissions.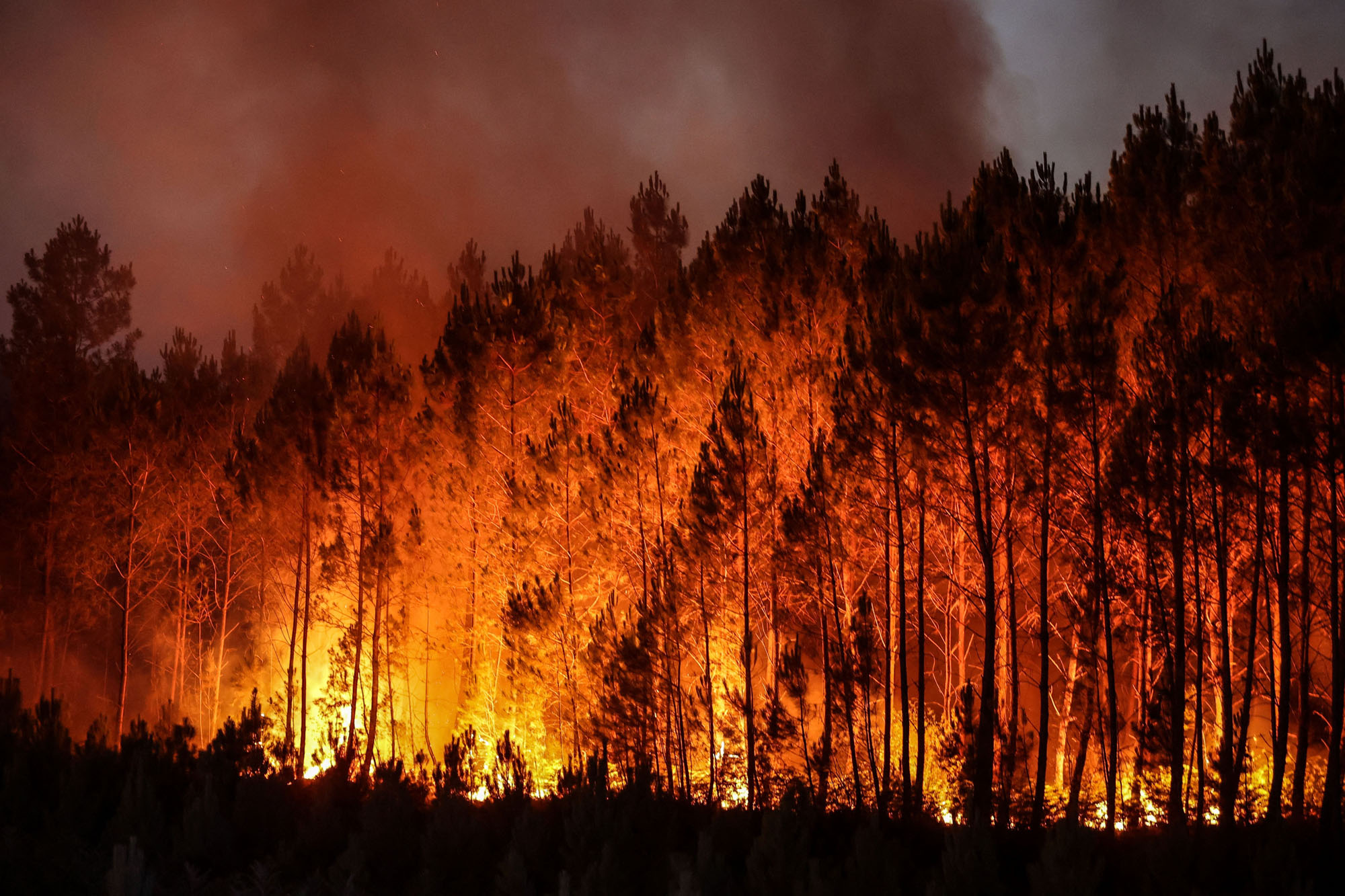 Read More: Now, Russia cuts off Central Asian oil supply lines to Europe
 Harsh Summer means Harsh Winter
A harsh summer also means a harsh winter. These droughts have begun to pose a challenge for EU countries as they continue to address infrastructural issues or gas shortages ahead of the winter.
For instance, France's vast fleet of low-carbon nuclear power plants rely on river water for cooling. In recent times, several plants had to shut down as a result of low water accessibility.
And that's just the tip of the iceberg. Due to water shortages, the EU is also having trouble transporting coal, cooling nuclear facilities, and producing hydropower.
As a result, keeping homes, workplaces, and industries warm throughout the winter will undoubtedly become a herculean job for Brussels.
Read More: In Europe, investing in oil and gas companies is now considered "green investments"
Europe has indeed been hit by Mother Nature. The EU's coordinated effort to combat climate change is collapsing. In addition, since the drought has only recently begun, the future looks much more dreadful.