China's expansionist dreams are about to shatter. Certainly, there's no batting an eye if we say that China lends handsome loans to needy countries and then its voracious intentions come into play.
Bullish China under the garb of giving a helping hand to the cash-strapped nations has been debt-trapping them for a long time now. But now it's high time China keeps on making them a vassal state. Now, it's on them to humiliate the paper dragon and let it sulk in the corner. Well, this is precisely what the new Kenyan President has been eyeing even before taking the office.
It is no secret that China has always dreamt of snatching the strategic Kenyan port of Mombasa for itself, in exchange for loan repayment defaults by the East African nation.
At a time, Kenya's cumulative public debt ballooned to $65.3 billion, and it felt the weight of its financial obligations, particularly servicing the Standard Gauge Railway (SGR) loans. The country spent about 40 per cent of tax revenues on servicing public debt. The SGR project was constructed under the Belt and Road Initiative (BRI), and needless to say, Kenya, too, found itself in a situation where it was enslaved by massive debt and faced the risk of losing its sovereignty to China.
Read More: China wanted to gain the control of Mombasa port by debt trapping Kenya, but Kenya turned out to be too smart for them
However, now Kenya has not much to worry about with a China-hawk president in power. Kenya does not have to give in to Beijing's debt-trap diplomacy anymore. With William Ruto in power, Kenya plans to retain the Mombasa port for itself from the hands of predatory China and more significantly, the country has drawn a red line for the paper dragon.
William Ruto- not letting go of Mombasa
Before taking office, Kenyan President William Ruto cleared the air insinuating his anti-China stance. William Ruto campaigned on threats to deport illegal workers and make big contracts with Chinese companies public. He suggested that Kenya's relations with China will be the priority of his foreign policy owing to the outsizing role of China in the Kenyan economy.
Notably, China has been Kenya's second-largest lender after the World Bank, which has jeopardised the nation's sovereignty. Moreover, Kenya's debt to China rose from US$2.1 billion in 2015 to about US$6.4 billion in December 2021, accounting for about two-thirds of all bilateral debt. Thus, the East- African nation was in a dire need of a leader who could pose to be a champion for tackling the dismantled condition of Kenya.
He also promised to make public all contracts for major projects that Kenya signed with China.
It is a signal of intent on the part of the Kenyan government, that China must behave itself and not try its luck around the East African nation. Already, the costs of operating the SGR project far outrun the revenue collected from it. Essentially, China helped Kenya build a non-performing asset, with the hopes of taking over the Mombasa port in exchange for inevitable loan defaults.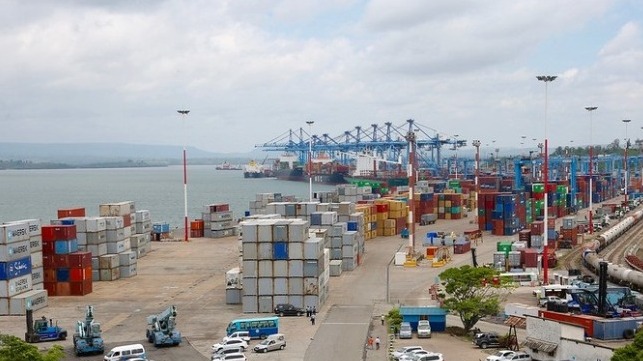 However, Kenya is not playing along and has decided to subdue Chinese fantasies from the very beginning. Kenya is the latest nation that has snubbed China. Across Asia and Africa, Chinese President Xi Jinping's Belt and Road Initiative (BRI) has been facing one setback after another. As a matter of fact, multiple African countries which were lured by extravagant Chinese loans for the purpose of BRI spending have made their inability to pay back known, unabashedly so. Moreover, China is also not able to grab the strategic assets of such countries.
Read More: After failing to scare India and China, Biden tries to scare weak African nations to stop purchasing Russian oil
Fortunately, Kenya has been blessed with vocal criticism of China's growing influence in the East African nation. Finally, Kenya has also joined the league of courageous nations which dare stand up to a bullish China for its debt-trap diplomacy.