Canada's links and support for Islamists is not a new affair. But its role in sending foreign fighters to the Islamic State of Syria surely is surprising.  Leaked information reveals that Ottawa has perpetuated the smuggling of Britons to Syria to fight for ISIS.
Let's take a timeline ride to the year 2015 when the case of a UK-based 15-year-old girl joining DAESH in Syria was surfacing. Shamima Begum left her London home in early February to join the militant group in Syria. Not to mention, there were other teenagers too who were involved in the drive. Amira Abase, 15, and Kadiza Sultana, 16 were among the other British teenagers.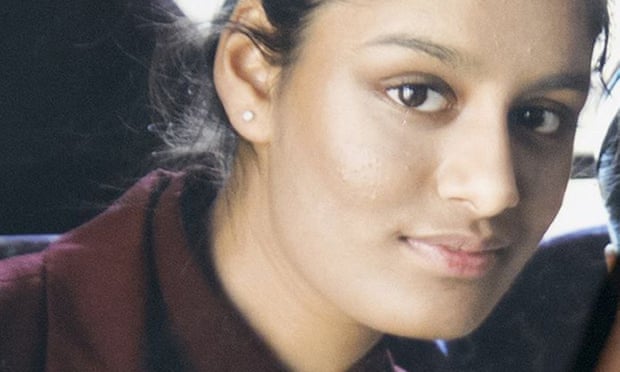 Although, the girls' case epitomised how a small population of youth in European countries are being brainwashed to join the militant group, which rose to prominence after capturing several regions in Syria and Iraq. But, what's more, startling is the truth that Canada kept on brushing under the carpet.
A recent Turkish media report reflects a different angle on the case. The episode seems to have Canadian links to it. Yes, you read that right. Canada has been risking the lives of British teenagers by perpetuating their smuggling to the war zones. Strange, right?
Now, here's the real catch to it. According to a new book and reports from UK news outlets on Tuesday, Shamima Begum along with other citizens was smuggled to Syria by an intelligence agent who was working for Canada.
It is revealed that Shamima Begum and her two friends were trafficked from Bethnal Green into Syria by a smuggler who was a double agent working for both the IS group and Canadian intelligence, according to The Secret History of the Five Eyes, an upcoming book written by Richard Kerbaj, former security correspondent of The Sunday Times.
Read More:  Move over 5 Eyes: US, UK, Australia and Japan could start a brand-new intelligence alliance snubbing NZ and Canada 
The self-styled spy named Mohammed al-Rashed sought asylum at the Canadian embassy in Jordan, who later aided dozens more Britons and organised the travel of people into Syria. Similarly, he organised the movement of Shamima Begum and her friends. Moreover, Rashed photographed their passports – on the pretext that he needed proof of identity to buy domestic transport tickets – and forwarded the images to the Canadian Security Intelligence Service (CSIS).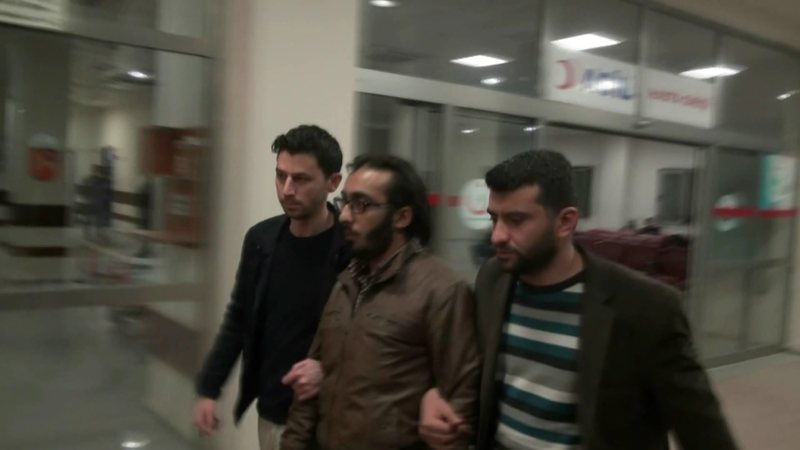 You see, Canada which was aware of the whole matter still posed to be in a state of oblivion.
The book claims that the Canadians were then silent as the UK's Metropolitan Police Service issued an urgent appeal asking anyone who had seen the teenagers after they went to the Gatwick Airport to come forward.
But, Ottawa chose to keep its lips zipped over the whole episode. However, the matter came to light only when the self-styled Canadian spy got detained in Turkey and was found in possession of travel documents including bus tickets belonging to the British schoolgirls, Ottawa unglued its mouth and privately told the UK.
As per the book, Canada successfully asked the British to cover up its role.
Not to mention, the BBC has also reported that it had obtained files showing the agent claimed to have shared Begum's passport details with Canada and smuggled other Britons to fight for the IS group.
Rashed got arrested in March and confessed to working for Canadian intelligence, will face 26-year imprisonment on charges of terrorism and smuggling. He has confessed he supplied information to intelligence officers stationed at the Canadian Embassy in Amman, Jordan, in the hope of securing Canadian citizenship, as he had applied for asylum in 2013.
Ironically, he never knew he would end up in a prison.
Paperwork confirming money transfers to al-account Rasheed's from 10 people living in the United Kingdom was discovered during a police search of the Turkish man's home. The largest amount stated on the documents was $2,418. Al-computer Rasheed's had pictures of 16 people's passports, including the three British females. Other people who are thought to be DAESH recruits include those from Norway, Australia, Tunisia, Somalia, Belgium, South Africa, and Nigeria. According to Turkish media, one of them was Sahil Ahmed, a citizen of Belgium. Belgian authorities are searching for him since he fought in Syria for DAESH.
Al-Rasheed asserted that he just served as a conduit for the transfer of funds to DAESH and denied knowing the people who handed him money from the U.K. 
Read More: US, UK and Canada tear into China and Pakistan for their abysmal treatment of minorities 
Al-Rasheed, a dentist by profession, claimed that while employed at a hospital in Raqqa, he initially worked as an agent for the Canadian intelligence service. He claimed he was informing authorities in Canada about DAESH members receiving medical attention there.
"I used to record their activities and travel to Jordan via Turkey occasionally to inform the Canadians. They pledged to grant me citizenship in return for my service," he told police. He named his Canadian liaison "Matt from the embassy" and claimed he sometimes contacted "a senior official called Claude."
It's extremely shocking to learn that Ottawa's involvement in terror activities and its silence to confess its role. Surely, the liberal government in Canada has evil deeds to hide and is keeping its citizens and the world in oblivion.