According to Politico, the EU is going to present the 'European Media Freedom Act'. The European Media Freedom Act, which is expected to be approved this week, could provide Brussels with new systems to improve defences against state control of the public and commercial media. This could be done through political appointees to oversight boards and covert funding through advertising.
Under the planned new rules, media organizations would get entitled to declare who owns them, either directly or indirectly. They can also state who their shareholders are. Reportedly, Brussels states that such clarity is "crucial" for readers and viewers to identify and understand potential conflicts of interest.
The MEPs aggressively emphasise that these measures are a befitting response to countries like Poland and Hungary, which have hastened their efforts to control the media in recent years while they engaged in conflict with Brussels over attempts to undermine the rule of law.
Furthermore, the commission emphasized that this is a first-of-its-kind effort to regulate news media. For them, it's "a revolutionary move". However, it might face potential backlash. Not only because it is trying to interfere in national laws, but, because there is something fishy underneath the so-called regulatory laws.
Suppressing the voice of dissent
The European Union is trying to suppress the voice and media coverage of those who share different views on the Ukraine war. In addition to domestic political interference, the Commission seeks to limit 'foreign disinformation and propaganda.' The EU now wants to curb any news and information that is 'anti-Ukraine.'
The "European Media Freedom Act" draft states that EU authorities may take more aggressive measures against "rogue media service providers, including from some other nations," who may ultimately endanger national security and defence.
For this, a team of European media watchdogs would cooperate to counteract propaganda from abroad and local news portals. The watchdogs would also advise the Commission on future strategies, penalties, and even censoring.
Read More: $2 trillion: The cost of the Ukraine war for poor Europeans
Save your face for another day!!
The EU has struggled to quell the wave of news reports coming from Kremlin-backed sources like RT and Sputnik. However, bringing such cunning measures at this point in time explains how troubled its so-called unity is.
It is no hidden fact that common Europeans are dog-tired of the Ukraine war. The war has not been kind to their pockets and ease of living, at all.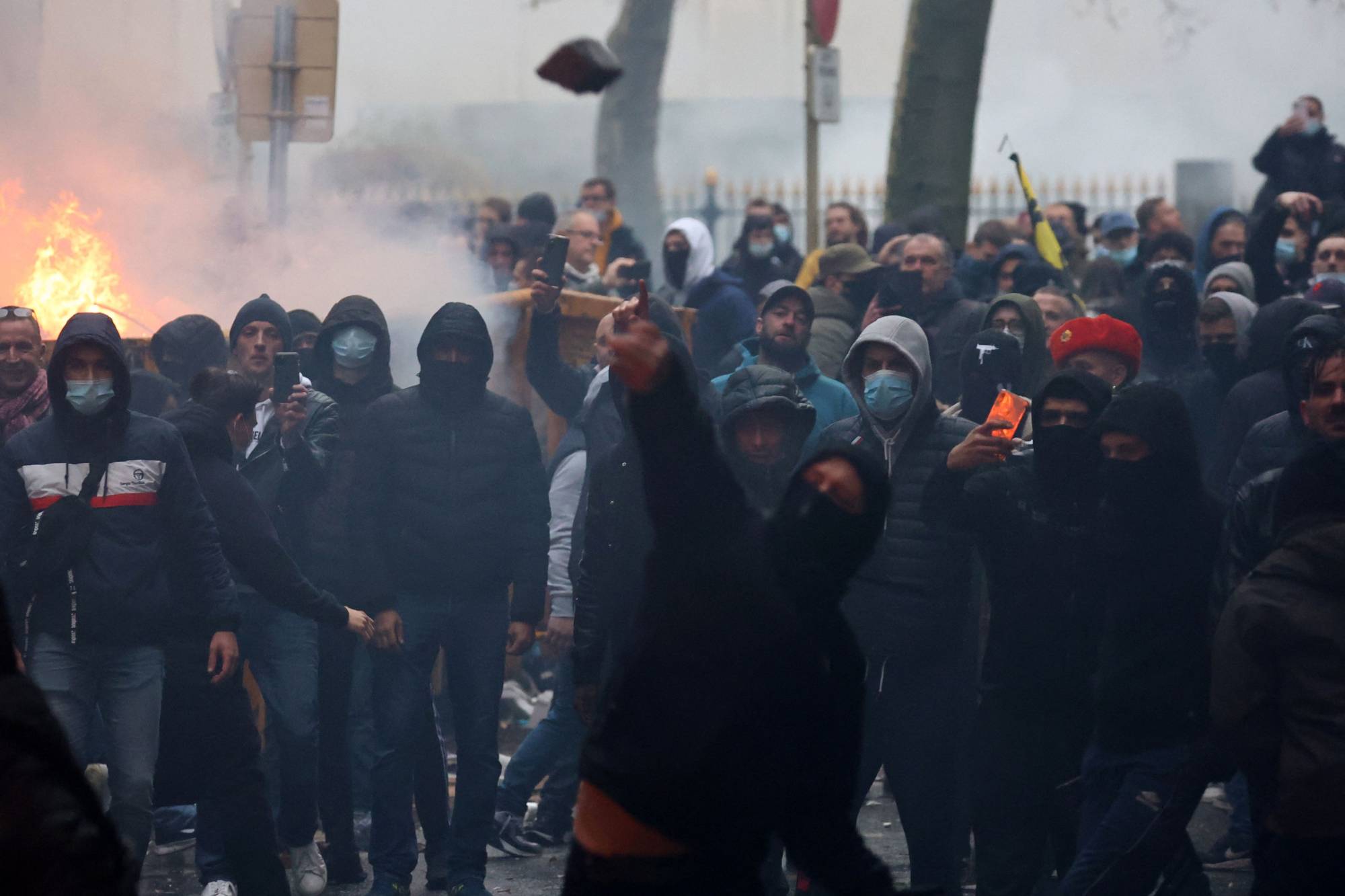 People have taken to the streets in some European nations to protest the skyrocketing energy prices, rising living costs, and high inflation, that their governments have made worse.
Nearly 3,000 additional protesters gathered in Vienna, yesterday, to call for an end to these "suicidal sanctions" and denounce the acts of NATO, which is led by the United States, for inciting war and endangering European security.
No matter how many fanciful surveys EU publishes pressing that 80% of people favour their actions in the Ukraine conflict. The fact will remain that the Europeans have a strong desire to put an end to the nonsense that Europe's involvement in the Ukraine war is.
Read More: Europe is staring at a food shortage so intense that hunger will be the chief cause of death
Protests against Brussels have pushed the EU into the corner. These protests, which once took place in isolated groups of a few hundred people, are growing in size with each passing day. The Commission is aware that if such media reports were to appear, it would be too embarrassing for EU's MEPs'.
To conclude, we can certainly say that the 'European Media Freedom Act' is designed by EU to kill the voice of dissent.