This is a big claim, but it's true! Energy prices in the Eurozone are about to smash all previous records. The commission had time to reverse the tide against Russia. They have, however, failed miserably.
Now, the time has come for Europeans to accept their fate for winters and pay an amount of $2 trillion. Shocked, aren't you? This is the price that the war in Ukraine has reckoned upon poor Europeans.
If one remembers correctly, the Nord Stream pipeline, which connects Russia and Europe, was shut down last week. The pipeline had to be shut down due to technical issues, as stated by Gazprom.
Hence, energy affordability in Europe is now reaching a "tipping point",  It has now been revealed what could be the exact toll on Europeans.
According to a recent report by Goldman Sachs,  Europe's household electrical bills could surge by $2 trillion by next year amid a worsening energy crisis.
As per the report, the total spending on bills across the continent is expected to cross 2 trillion euros ($2 trillion), the Goldman Sachs research team, led by Alberto Gandolfi and Mafalda Pombeiro has claimed.
This scenario takes into account the possibility that Russian gas exports to Europe would decline further, but not cease entirely. However, if Russian exports to Europe are fully curbed, Goldman Sachs believes that the monthly energy costs may exceed 600 euros.
Furthermore, an average European household might still have to pay up to 500 euros per month on energy costs in 2023. This would be a three-fold rise from what it was in 2021 when typical energy bills were ranging from 100-160 euros.
Lambasting at EU
European nations have concentrated on refilling their gas reserves, reducing energy use where possible, and are even considering imposing a gas price cap in order to prepare for what might be a very harsh winter without Russian gas.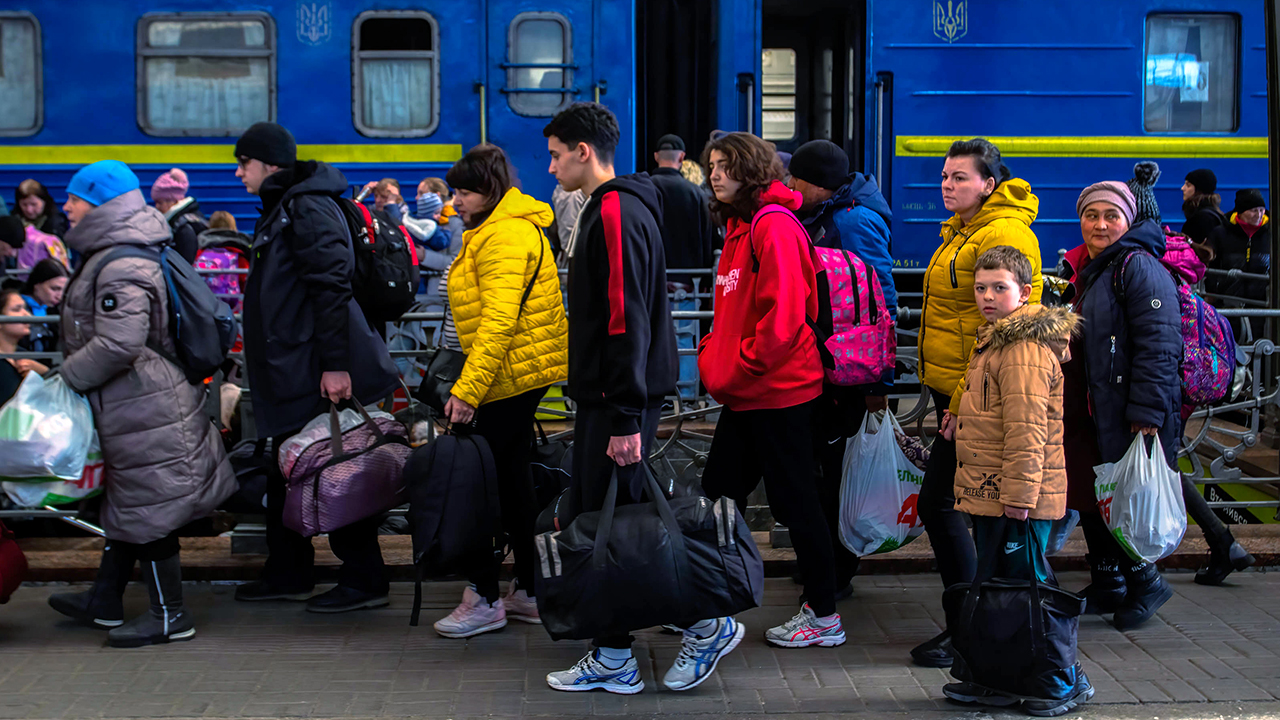 EU commission is trying to persuade member states to implement an "emergency wholesale price cap" for gas. Still, Goldman Sachs analysts estimated that price caps would save European households a mere 650 billion euros annually in energy bills.
People will still get saddened by skyrocketing energy prices. The price caps would not fully solve the affordability issue: The increase in energy bills would still be over 1.3 trillion. EU has simply pushed all of Europe into grief.
Read More: EU admits mistake, civil war breaks out in Germany and Europe descends into madness
Tip of the Iceberg
However, is that it? Do the Europeans have to pay just $2 trillion for the war in Ukraine? Absolutely not. The expense is undoubtedly higher than that, and the reason behind that is as clear as a crystal. The EU is experiencing many crises at the same time.
Ukrainian migrants are surviving in Europe at the behest of Europeans. Under the Temporary Protection Directive, the EU has granted Ukrainian refugees the right to stay and work anywhere in the EU for up to three years.
It covers having access to housing, healthcare, education, and freedom of movement inside the EU. For this, Common Europeans are forced to foot the bill for the Ukrainians.
Furthermore, Europeans are also being coerced to pay for bailing out ailing companies. German households have already been ordered to pay €500 more to bail out Uniper.
Europeans are dog-tired by the Ukraine war, they only want to escape this situation as soon as possible. There are several reports that suggest that Ukrainian immigrants are now being forced to leave their homes by impoverished Europeans who despise them.
Large-scale demonstrations against rising energy costs and severe inflation are already visible in most of the continent. Whereas, the greatest anti-EU and anti-NATO protests in recent times took place in the Czech Republic.
Read More: So, civil wars have officially started in Europe. Czech Republic is the first one to fall
To be honest, $2 Trillion is peanuts compared to what Europeans are being made to suffer. The actual cost is undoubtedly higher than that. The EU has perked up its ears to the escalating situation at the very last moment. EU can literally do nothing now.
Now, the question is, are Europeans prepared for winter? Only the almighty knows.