The East African Community is comprised of Tanzania, Kenya, Uganda, Rwanda, Burundi, Democratic Republic of Congo and South Sudan. Kenya is one of the major and fast growing economies of this growing community.  Now, in a deal struck on May 5, 2022, by the Partner States of the EAC, the Common External Tariff (CET) for imports entering the bloc has been raised by up to 35 per cent from July 1, 2022.
This means that from July 1, imports of commodities entering Burundi, Kenya, Rwanda, South Sudan, Uganda, and Tanzania now cost more.
However, the move by the EAC has shocked the UK as it will have negative implications for its exports of many commodities. This comes at a time when the entire continent of Europe including Britain is moving towards economic recession.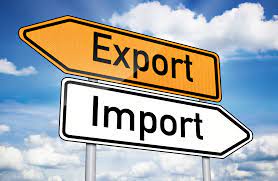 However, this move of EAC is also expected to generate more employment opportunities, secure the progressive growth and competitiveness of the manufacturing sector from the switch to local production. The need for such a deal became more urgent to deal with negative effects of Russia-Ukraine conflict on Africa.
"Once implemented, it shall spur the growth of various manufacturing sectors in Kenya, including Food and Beverage; Leather and Footwear; Timber, Wood & Furniture; Energy, Electrical & Electronics; Automotive; Textile and Apparels; Plastic & Rubber; Metal and Allied; and Paper and Paper board."said Phyllis Wakiaga, CEO Kenya Association of Manufacturers
It was further stated that it will result in better productivity, the creation of job opportunities, increased revenue and regional prosperity.
However, such a deal has not been favourable for Britain and now it demands exemption. The new levy affects a tax band of products that includes iron and steel, edible oils, furniture, leather products, and fresh-cut flowers.
Other products on the raised CET tax band include fruits, nuts, sugar and confectionery, coffee, tea, spices, head gears, ceramic products and paints.
The UK wants Kenya not to apply the CET levies on its products, based on its EPA with Kenya. But UK is not aware that Ruto has vowed to keep his country's welfare his utmost priority.
Also Read : Uganda and Tanzania reinforce Central Africa's energy assault on Europe
Kenya signed the EPA with the UK on December 8, 2020, before it was ratified by the UK Parliament on March 5, 2021, and by the Kenya National Assembly on March 9, 2021. UK has demanded that Kenya abide by the provisions of an Economic Partnership Agreement (EPA) signed between the two nations, but Ruto believes in Kenya first and therefore has decided not to budge.
Kenya wants to boost its economy and safeguard its economic interests. The levy is imposed on imported finished products from non-member States in a strategy to stimulate local industry and production. This move is deemed to be one of the many steps to self-sufficiency being taken by the continent and reducing its dependency on west.
This "Kenya-first" policy has come at a time when Europe is already struggling. With the regime change in both the countries, Ruto and Truss are at odds here and definitely the odds are in favour of Kenya.