Racism incidents generally invoke public embarrassment, remorse and assurance of self-reflection — but not when the Chinese government is responsible.
Recently, the authorities in Kano State, northwest Nigeria, reported that Geng Quanrong, a Chinese national, fatally stabbed Ummukulsum Buhari, his longtime girlfriend. According to Abdullahi Kiyawa, the police spokesperson in Kano, the suspect, Geng, 47, brutally killed the woman after breaking into her home via the fence and stabbing her multiple times. On the surface, this may appear to be a typical murder case. However, given the countless number of incidents involving racial prejudice against Africans by Chinese people in the past, the correlation between race and crime becomes imperative in this context.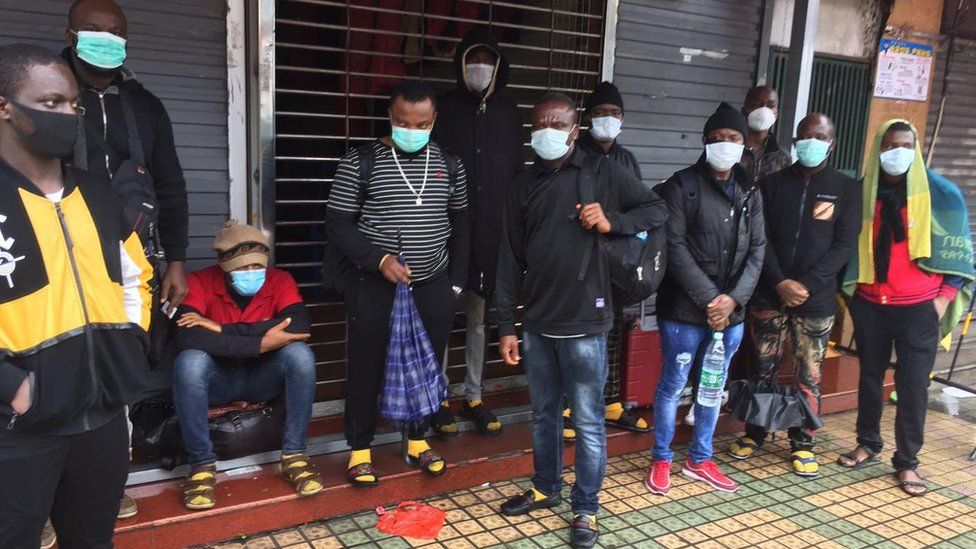 You see, there were numerous instances of Africans living in China reporting hostility during the height of the COVID-19 outbreak.In the name of various virus containment procedures, many Africans were made to submit to arbitrary 14-day self-quarantines and forced coronavirus testing, regardless of their recent travel history, and hundreds were left homeless after being kicked out of their homes by landlords and hotels. Images of Africans sleeping on the street while toting their possessions were widely shared on social media, infuriating African communities around the world and prompting some African governments to issue a public denunciation.
Furthermore, a year ago, the Chinese official broadcaster CCTV aired its annual live variety programme, which attracts hundreds of millions of people, on the eve of the Lunar New Year. The show featured dancers wearing blackface. Don't be deceived; this performative use of blackface conceals a serious racism issue in the nation, which follows the Chinese government's.
Also Read: Racism Of The Most Racist Kind: Liberal West Doesn't Consider Africa's Eco-Activism Worthy Enough
The racist history of China:
Conflicts were recorded all throughout the Chinese territory as soon as considerable numbers of African students started to arrive in the late 1970s. For playing music too loudly, Africans in Shanghai were attacked in 1979, which resulted in 19 foreigners being hospitalized. According to a New York Times account, 200 African students marched through the capital in 1986 following another altercation, this time in Beijing, yelling that Chinese professions of "friendliness were a front for bigotry."
According to a 1994 article by Michael J. Sullivan in China Quarterly magazine, 1,500 of the 6,000 foreign students in China by 1988 were African and had been dispersed to colleges across the nation as a strategy to reduce racial tensions. The endeavour, however, was unsuccessful, and on Christmas Eve of that year, anti-black racial tensions in Nanjing, in the east, erupted, leading to a mob of Chinese demonstrators chasing the Africans out of the city.
The incident in Nanjing wasn't atypical. Barry Sautman reported in China Quarterly that students in the city of Hangzhou in 1988 asserted that Africans were carriers of the AIDS virus despite the requirement that international students undergo HIV testing prior to entering China. Then, in January 1989, about 2,000 Beijing students boycotted classes in protest against Africans dating Chinese women – a recurrent lightning rod issue. In Wuhan that year, posters appeared around campuses calling Africans "black devils," and urging them to go home.
The dark history of Chinese Internet:
The widespread prejudice against Black people on the Chinese internet is frequently too horrifying to repeat. In conversations regarding Black individuals on social media, racial slurs are frequently used. African Americans living in China are frequently portrayed as overstaying their visas, evading taxes, and invading Chinese culture.
A few months ago, Chinese filmmaker Lu Ke was charged with five counts of child trafficking after a viral BBC investigation found that he was exploiting schoolchildren in Malawi.
The filmmaker made the children recite racist messages in Mandarin that they didn't understand, such as "I'm a black monster. My IQ is low". He then sold these videos to Chinese social media websites. China's top diplomat in the region, Wu Peng, promised to put an end to these racist videos. However, multiple racist videos appear on the top pages and are still accessible despite the ban.
Similarly, a few years ago, China's most popular social media messaging service, WeChat translated a neutral word, commonly used phrase for "black foreigner", with the N-word.
The Chinese land is fairly plagued with racism. There haven't been many instances of people being prosecuted for their crimes against Africans, and China's own ethnic minority haven't gotten much protection from the constitution either. On the global stage, Chinese President Xi Jinping has long pushed for the foundation of a "community of shared future for mankind." One needs to question whether these events are merely a representation of the nature of society that Xi aspires to achieve.