Germany is facing economic ramifications of the Ukraine war. The cost of alternative energy (that became necessary after sanctions on Russia) has led to serious trouble for the government. It doesn't want to be the next victim of European Spring. Governments in Europe are falling like a house of cards. Bulgaria came first, followed by Italy. And now, a complete domino effect is about to begin.
Habeck shows the light
In March, Federal Minister for Economic Affairs Robert Habeck warned that the country "will be poorer" as a result of Russia-Ukraine conflict, as skyrocketing energy costs would drive record inflation and would put Europe's largest economy in danger of entering a recession. He had said, "It is not possible that this ends without costs for German society, it is unthinkable."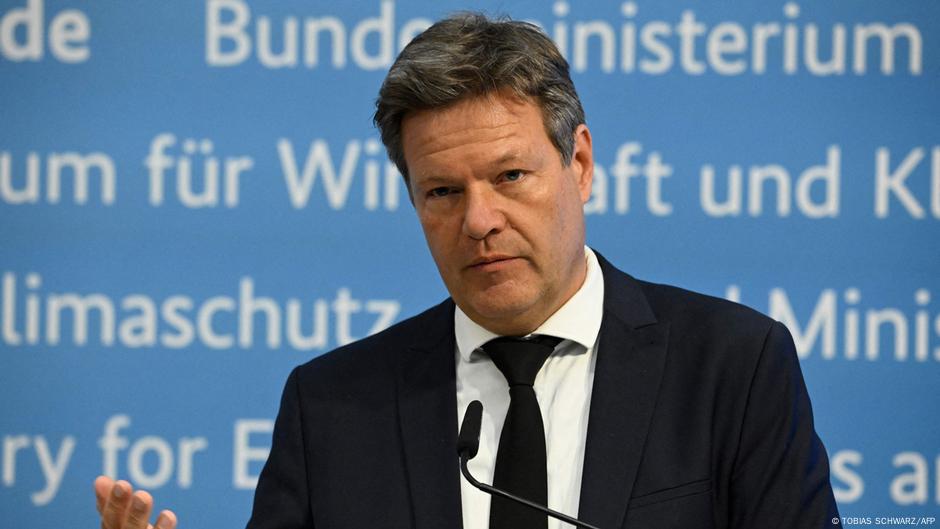 German inflation rose to a 40-year high of 8.8 per cent. Just in August, German energy prices rose 35.6 per cent and food prices 16.6 per cent. The largest economy in Europe, Germany, is on the verge of a slump that may persist far into next year, the Bundesbank, the nation's central bank, said in a monthly report. "The signs of a recession for the German economy are multiplying," the report said. The central bank cited "unfavourable developments in the gas market" as a result of shutting down of the Nord Stream gas pipeline by Russia earlier in September.
Also Read: EU admits mistake, civil war breaks out in Germany and Europe descends into madness
Germany is attempting to import less energy from Russia. Before the invasion of Ukraine, 55% of Germany's gas supply came from Russia. Although that number is declining, the German industry has warned that shortages might cause issues with output. Even while rationing might be avoided, businesses would still be compelled to scale back or stop output, according to the Bundesbank.
Russia "a better energy partner"
Habeck recently said that the capacity of German businesses and industries to spend is a bit concerning given the high energy prices. According to Habeck, who also noted that having to replace Russian energy imports will cost the largest economy in Europe 60 billion euros this year and 100 billion euros the next year. These are just the direct implications of importing alternative energy. The cost of advertising citizens to consume less energy, giving them subsidies are some other major costs faced by the Germans.
The implication of the statement is clear. The economy minister of Germany accepts that importing energy from Russia is far more beneficial than from anywhere else. The cost of alternative energy has been huge for the country and Germany is eying a course correction.
Also Read: Biden was cleverly creating an energy empire, Putin has begun dismantling it
Germany has relied on US' LNG exports after Russia has cut down its supplies. According to the Energy Information Administration (EIA), the United States overtook other LNG exporters in the first half of 2022 as the country increased supplies to Europe in the midst of the Ukraine conflict. About 71% of U.S. LNG exports went to the European Union and Britain during the first five months of this year. That's how much big European countries have become reliant on USA. The whole motive to not be dependent on a specific country is in hot waters as European nations including Germany are now hugely relied on the US.
All in all, it was the US which persuaded Germany to shut down Nord Stream 2. US has benefited from the move and sold its LNG on spot prices to Europe. Now, Germany realises the dangers of being reliant on US for LNG. Therefore, during his weekend visit to the United Arab Emirates, Chancellor Olaf Scholz will sign contracts to obtain liquefied natural gas (LNG). Through the recent statement mentioned above, it is also sending the signal to US for lowering the energy prices otherwise it has options in its hands. Also, there is a possibility that Germany can open the Nord Stream 2 anytime as it has had enough of being subservient to US.