The sabotage recently to Nord Stream pipelines has been a nightmare for Europe. It relied on Russia for gas and prior to the sabotage, the only regulatory block was preventing the flow through the pipeline. However, now the pipelines would have to be fixed before any gas flow could resume. The fixing may take a significant time, the pipelines also run the risk of being unusable forever.
The sabotage took place when Europe faces the threat of de-industrialization, recession and harsh winters. The only country which is bound to profit from the mysterious incident is the USA which has dramatically increased its LNG exports to Europe. The market share of US LNG supplies to the EU has grown from 20% to 60% thus far.
Global media will tell you that the US is a "saviour" of Europe. But, do you know how much money it is minting after Russian gas has plummeted?
According to energy analyst Laurent Segren, companies fill a big ship with LNG from the US for roughly $60 million and transport it to Europe, where the buying price soars to $275 million. Not just double, but the price has increased by five folds i.e., quintuple just for a ship.
According to Felix Booth, head of LNG research at Vortexa, companies may make more than $150 million per order to ship energy. Well, US is no saviour, its only purpose is to annihilate and push Europe to destruction while US keeps earning millions.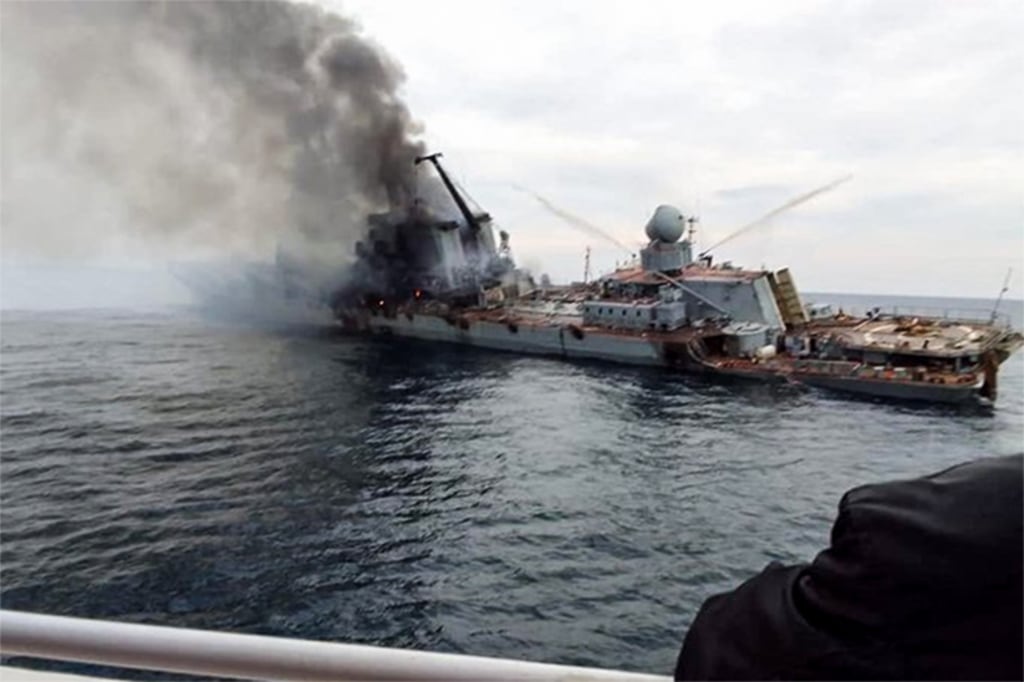 US targets Russian ships
Europe after being deprived of Russian gas has to buy LNG at spot prices which have incurred extra costs and a huge loss to its currency, Euro, which has fallen to 20 years low against the dollar. The sabotage by US has disrupted the peaceful sleep of European leaders. They are scared that similar attempts can be made to Russian oil by harming its tankers. The European Union, therefore, has recommended exempting so-called pilot services from sanctions intended to punish Moscow for its invasion of Ukraine.
According to Bloomberg, a person familiar with the proposals said that the exemption was suggested to increase marine safety and would permit shipowners to hire the specialised pilots required to steer boats through narrow choke points.
Also Read: EU to impose sanctions on Greece just two weeks after it got 'freedom'
We already know how Russia supplied its oil to Europe majorly with the aid of the Greek shipping industry. Reuters in May reported how Greece shipping companies aided Russia amid sanctions and emerged as the biggest facilitator for Russian ship-to-ship fuel oil exports. A recent report by the Institute of International Finance (IIF) revealed that Russian oil shipments reached their highest-ever level in August.
Russia is exporting more crude than ever. Oil tankers are flagged all over the place to conceal ownership. We built a web crawler that goes from shell company to shell company to find the owner. Russia exports so much oil thanks to Greek-owned oil tankers. With @JonathanPingle pic.twitter.com/THT1FsvX0v

— Robin Brooks (@RobinBrooksIIF) August 29, 2022
Pilot services would be prohibited under the present EU sanctions, which go into force in December and forbid providing technical support required for oil transportation. The Danish Straits, which cannot be avoided for shipments of petroleum and fuel from Russia's Baltic Sea ports, will be one of the affected regions.
Europe doesn't want to risk anything now. It realises that any carelessness on its part will be fatal. After gas, it doesn't want to risk its oil imports. Therefore, Brussels is backtracking on its sanctions against Russia as it realises that it's only Russia which can save it from the mess it has created.
What do you guys think, will US succeed in its devious plans or will Europe look to safeguard its sovereignty?