Zelensky is panicking after Russia has formally annexed the occupied territories. And to rub salt into the wounds, European Union itself has officially recognised the annexation of Russia of Ukraine's territories. 
Last week, Russian President Vladimir Putin declared that the four occupied areas of Ukraine, Luhansk, Donetsk, Zaporizhia and Kherson would be absorbed into Russia. Its residents would become Russian citizens "forever" following the referendums held there by Russian-appointed officials.
In the voting process, 98.4% of Luhansk voters, according to local authorities, decided to join Russia. According to a Zaporizhzhya official, the number is 93.1%. The head of the voting committee in Kherson predicted that the vote there would be somewhere around 87%. Denis Pushilin, the leader of the so-called Donetsk People's Republic, said that 99.2% of people in the area had voted in favour of joining Russia. 
EU's official recognition
All in all, 94% of voters voted in favour of joining Russia on average. You see, most of these areas host an ethnic Russian populace who reportedly were subject to discrimination and segregation by the Ukrainian authorities.
This is annexation of almost one-fifth of Ukraine. After Russia, now European Union has officially recognised the Russian annexation. The newest round of sanctions against Russia for the annexation of the Ukrainian regions of Donetsk, Luhansk, Zaporizhzhia, and Kherson were imposed by the European Union (EU) on Thursday. 
The EU first said they did not recognise the results of the referendums, but they have now chosen to sanction the four areas that they continue to insist are a part of Ukraine whilst actually admitting that they in fact believe them to be part of Russia.
According to the EU statement, restrictive measures were taken against an additional 30 people and 7 businesses. Some of the people who have been named today were involved in the planning of the annexation of parts of the Ukrainian provinces of Donetsk, Kherson, Luhansk, and Zaporizhzhia as well as the "referenda" that were held there.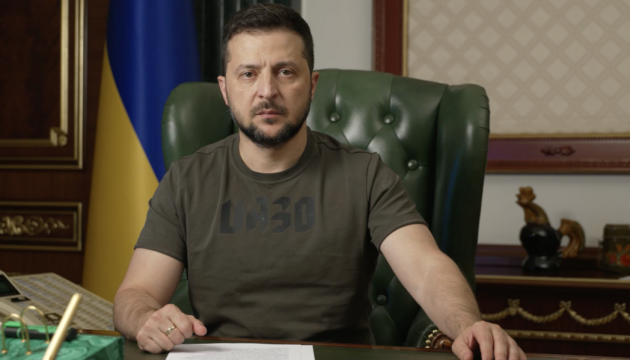 Those who have been identified have their assets frozen, and neither EU citizens nor businesses are allowed to provide them with funding. 
Ukrainian President Zelensky said that propagandists from Moscow had staged a "pseudo-referendum" in the mineral-rich area of Donbas, which encompasses Donetsk and Luhansk and which Russia currently asserts authority over.
He said, "Russia has staged a farce in Donbas. An absolute farce, which it wanted to present as an alleged referendum."
ALSO READ: It's official. US military and CIA sabotaged Nord Stream pipelines in a joint operation
EU's wrong approach
Similar to how Crimea did in 2014, the annexed regions in question will eventually become a part of a unified Russia. A measure recognising Crimea as a part of Russia was approved by parliament but was signed by Putin in 2014, two days after the Moscow-organized "referendum."
It appears that Moscow would quickly introduce the legislation and strive to strengthen the local defences before the impending winter. 
Through this move, European Union has effectively isolated people who were 'supposedly' pro-European Union. The number might be meagre 5% to 10% but every single life should matter. So, we can say that, European Union has effectively strengthened Russia's stronghold on the occupied regions for once and all.