On October 9th, the West is as happy as a clam because the German chancellor has emerged victorious in a minuscule election. According to media reports, German Chancellor Olaf Scholz's party SPD has emerged victorious in a regional election in Lower Saxony, with his Social Democrats scoring a clear win.
As per the exit polls, SPD is poised to win 33.4% of the vote in Lower Saxony, a powerful swing state of 8 million people. The pro-business FDP scored just 4.7 %, but, the Greens have truly emerged victorious, out of all parties. Reportedly, the Greens have almost doubled their vote share and are currently at almost 14%. SPD has lost 3% of its voter base.
However, everyone here is missing a major point. While the result signalled support for Scholz's Social Democrats (SPD), some experts stress that german election results risks destabilizing Scholz's administration at a critical time as Berlin scrambles to save its face amidst energy shortages and further escalation of the war in Ukraine.
A Sabotage event!
As the German Greens' vote share has doubled to 14%, AfD has also doubled its vote share to 10.9%. Olaf Scholz is undoubtedly scared due to the rise of the Greens and conservative AfD in Germany. So, make no mistake, the results of lower Saxony could actually be sabotaged. We're not raising concerns over the democratic procedure in Germany. But, the events that unfolded on election day are quite suspicious.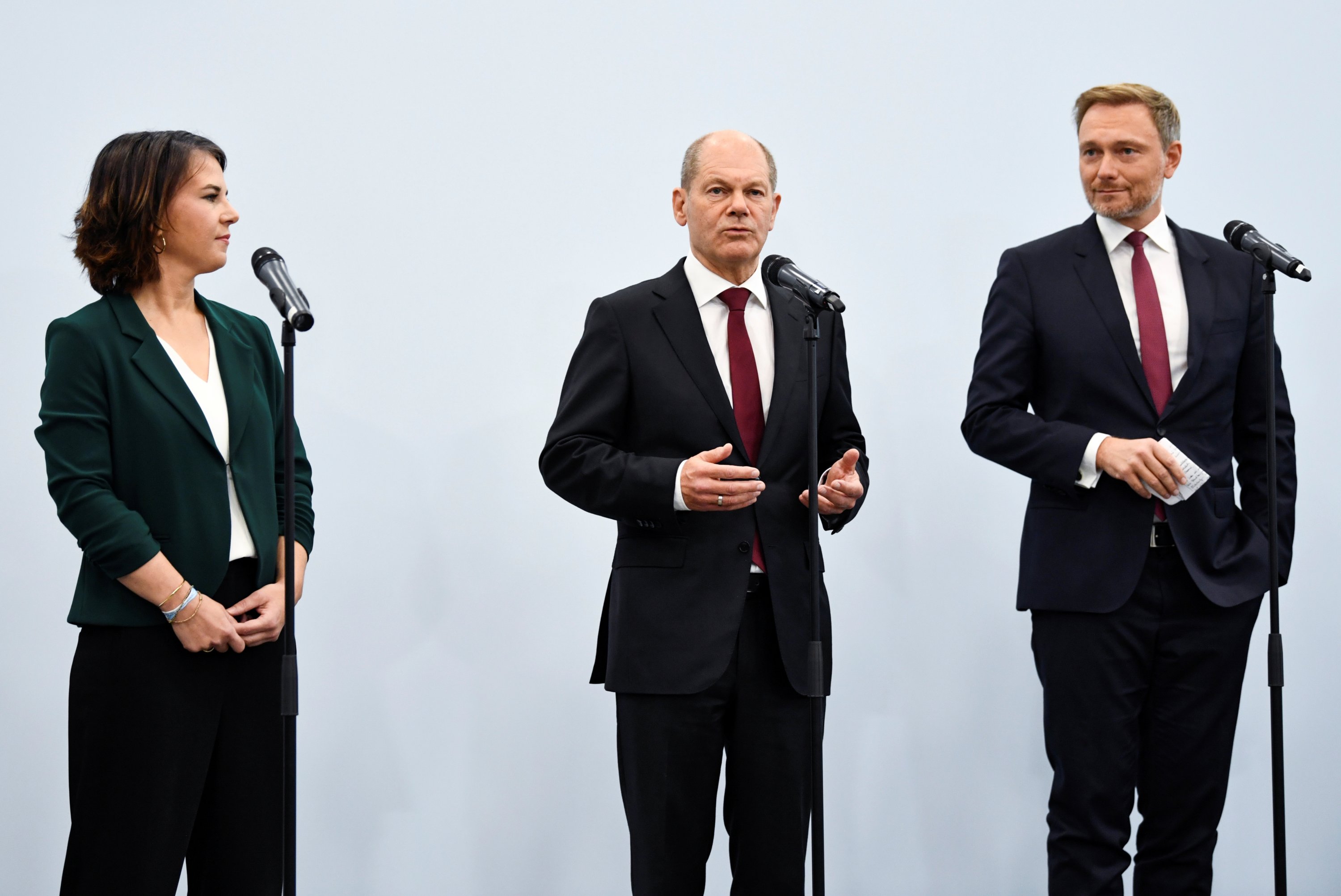 As the voting was underway in lower Saxony, critical cables for a communication system that allows radio contact and data transmission between trains and the railway operating centres were sabotaged, causing a three-hour service interruption for long-distance, regional, and cargo trains in the northwest states of Hamburg, Schleswig-Holstein, Lower Saxony, and Bremen.
The German authorities passed the blame on international interference and stressed that the sabotage was resolved in two hours. However, there were huge delays afterwards. This resulted in a  decline in voter turnout. Reportedly, more than 2.5L voters didn't vote this year.
Despite this, the Greens and AfD made huge grounds in Lower Saxony. This proves the fact that if voter turnout was a little more, Greens and AfD would have undoubtedly crushed SPD completely.
Read More: Poland is arming itself with devastating military power, not for Russia but Germany
On a Rocky chair!
This rail sabotage has unquestionably been a boon for Scholz. But, this explains how much Olaf Scholz is actually troubled by the rising anti-incumbency. Olaf was chosen as the coalition's leader following the implementation of the common minimum program. However, cracks within the coalition have started to appear.
A few days ago, German Economic and Finance ministers locked horns with each other which represented that Olaf Scholz is puny in the coalition.
According to DW, due to the rising unpopularity of the Ukraine war, around two-thirds of Germans are now dissatisfied with Chancellor Olaf Scholz. Approximately 62% of Germans despise Scholz's SPD. That's a major dip in his support. This drop in support for Scholz's SPD, however, has been kind to Germany's Greens. If the Chancellor is to be elected directly, Scholz will now come only in third place. While Greens' leader Robert Habeck will come first. Greens have tripled their vote nationwide in the last 5 years. Whereas, Haeback and Baerbock are openly undermining the sitting ducks of the coalition, Olaf Scholz and Lindner like there's no tomorrow.
Read More: Germany has just two days of ammunition left!
Olaf Scholz's SPD's decline is making room for the Greens to strengthen themselves in Bundestag. Just as the left's decline is helping the Greens, the CDU's decline is helping the AfD. Now, a growing number of CDU voters are supporting AfD. Clearly, Olaf Scholz's days are numbered.