The Polish government has no particular affection for Germany. Over the last few days, Warsaw has done everything within its power to show its displeasure with its own EU partner.
If memory serves right, Germany's long-term goal is to build a long-term EU Air Defence System within NATO to lessen the EU's reliance on the US. However, Poland is inventing something extraordinary for this match. According to the Anadolu Agency, Poland has extended its collaboration with the UK for its plans to extend the deployment of the Sky Sabre missile defence system in Poland. With this, Poland's attempts to extend new defence ties outside the EU continue. Reportedly, an agreement to collaborate closely on air defence complex weapons has been inked by the defence ministers of Poland and the United Kingdom. British Defense Secretary Ben Wallace has confirmed the same.
Forging a new alliance
Under this new partnership, the UK has confirmed that Poland is eyeing to acquire the UK's renowned CAMM "family of missiles" which could possibly find its way into several new applications in the Polish armed forces. Furthermore, a surface-launched, long-range missile would also get developed by Poland and UK in near future.
Both nations want to collaborate on the research and production of complex weapons. The two parties have also signed a framework agreement for collaboration on the Polish Pilica+ short-range air defence system.
Read More: Russia's future map of Ukraine is simply an irresistible expansion offer to Poland
Poland's conflicts with Germany
Poland has a dream to be the largest military bloc of the European continent. France and Germany have held the top spots in terms of military power in Europe up until this point. Most media organizations across the globe are citing that Poland is taking these steps due to rising tensions in the Ukraine war. But, without a shadow of a doubt, Poland is solidifying its dream. As a result, the European super elites are quite uncomfortable with Warsaw.
Warsaw adheres that if it abides by the Germany-led EU's plan, its ambition of becoming the strongest military force in Europe will go down the drain as it will make its economy vulnerable to sanctions from the power blocs of the European Union.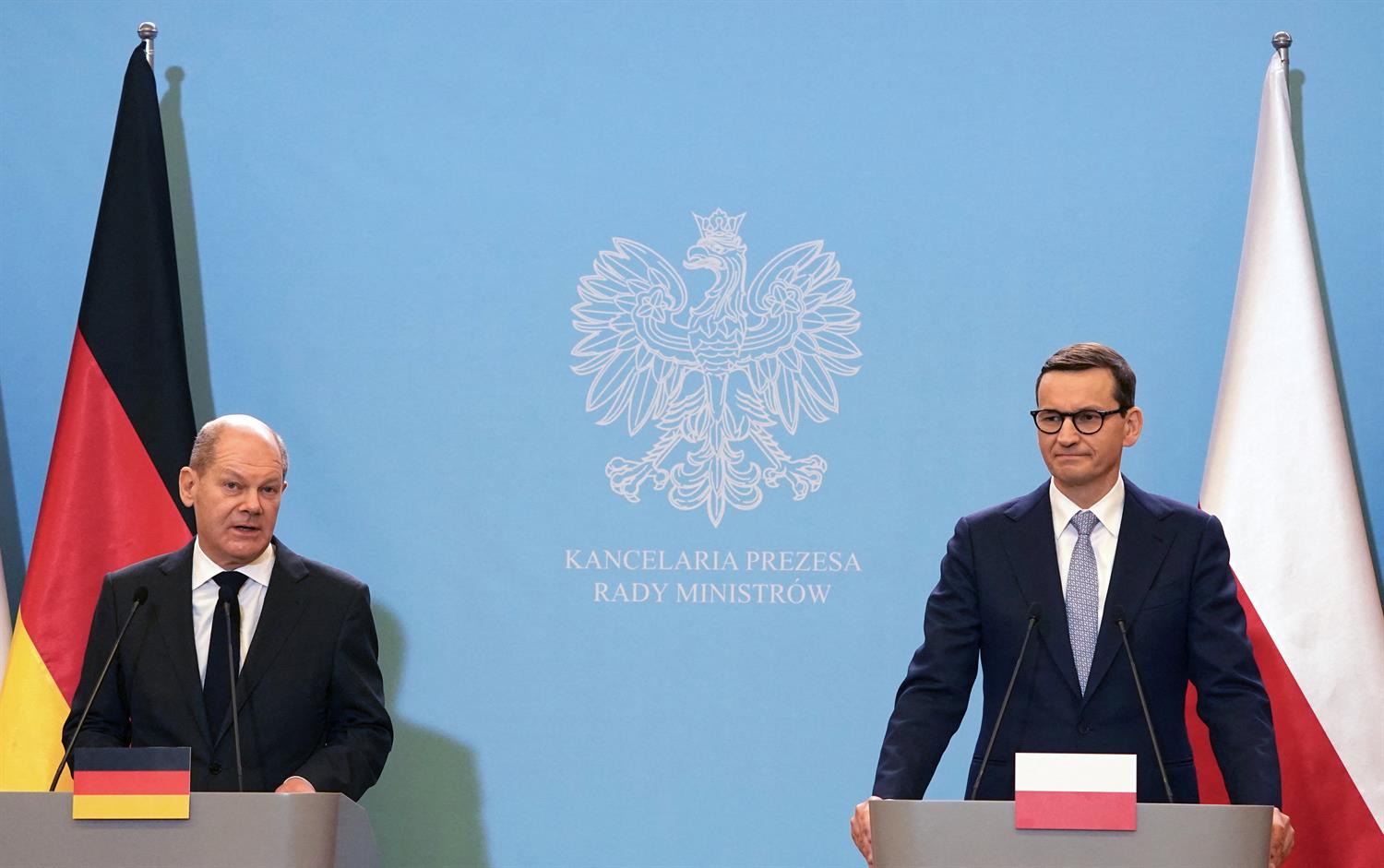 Consequently, Warsaw is increasingly seeking to cut its overreliance on its allies and one could easily notice that it is actively hopping out of the bloc for extending its military ties. Two weeks ago, Poland reportedly signed a multibillion-dollar contract with South Korea to import the latter's home-grown light combat aircraft. SBS TV said, a representative of Korea Aerospace Industries Ltd. (KAI), the developer of the supersonic FA-50, left for Poland on Tuesday to sign a contract this week to export 48 of the aircraft for some US$3 billion.
Read More: Poland has one foot in NATO and the other in Asia
Poland is attempting to overtake Germany as the new military power in Europe, but France and Germany have established a cabal within the bloc to prevent Warsaw's rise. This could be the rationale behind Poland's decision to arm itself with a catastrophic military force outside the EU.
With no prospect of a truce, the disagreement between Warsaw and Berlin is widening. In the foreseeable future, it will be fascinating to see how Warsaw develops and confronts France and Germany's military might.