NATO Sea: Finland in a very rare sight has flipped the bird for NATO. According to Euractiv, Finland has announced that Helsinki will not impose special NATO membership requests.
While on a state visit to Norway, Finland's president, Sauli Niinistö has claimed that his country will not fulfil special requests for NATO membership or seek to create a regional bloc inside the alliance.
Niinistö was giving a lecture at the Norwegian Institute of International Affairs (NUPI) in Oslo, outlining the nation's future role within the military alliance.
Strikingly, he added that Finland wants to become a part of NATO "naturally". Niinistö stated that he is hoping for "a lot" more Nordic cooperation based on shared "identity and philosophy". But, Finland has no plans to create a regional alliance inside NATO.
Reportedly, Niinistö said, "We will look at the Baltic Sea region as a whole; we will look at the alliance as a whole. We are not just asking what NATO can do for us. We are also thinking about what we can do for NATO, committing to the security of the whole alliance".
No to NATO Sea!
If one recalls, NATO members want to turn the Gulf of Finland into a "NATO internal sea". Reason? Quite simple. Russia.
Back in August, ERR reported, Finland and Estonia are poised to integrate their coastal missile defence systems which would allow the countries to close the Gulf of Finland to Russian warships if necessary. For NATO, the plan was to surround St. Petersburg with air missiles. Estonian Minister of Defense Hanno Pevkur also confirmed the strategy. However, the formal implementation was due.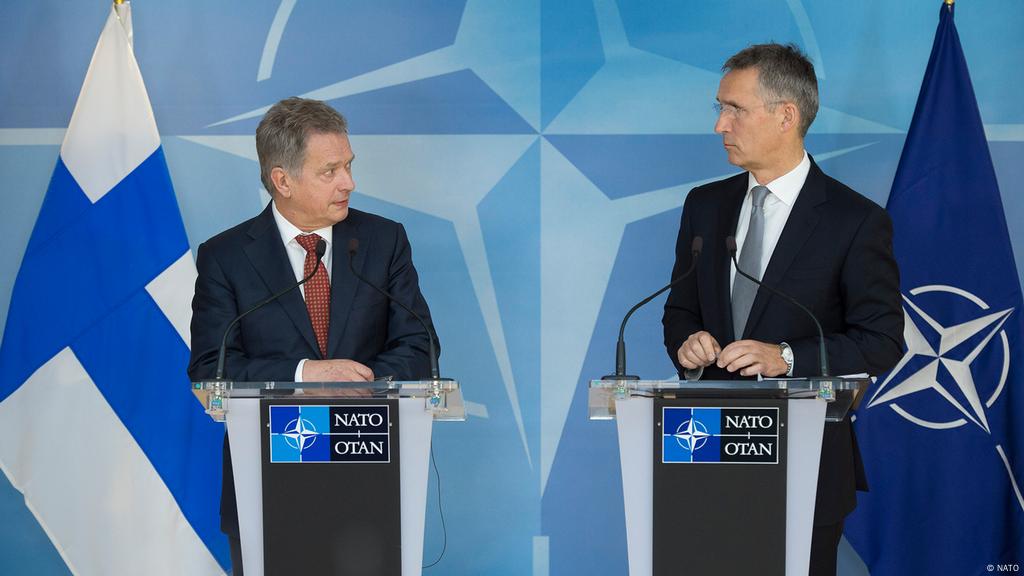 Now, Finland is walking back on its words as Helsinki is stressing that the Baltic Sea is a single entity, it cannot be considered anyone's internal sea.
Read More: Finland and Norway are getting stinking rich at the cost of every other European nation
Finland: not another Ukraine
NATO specifically asked Helsinki to turn the "Gulf of Finland" into an internal sea for the alliance. NATO lured Finland with the prospect of it getting a quick membership into NATO! Not only NATO was playing games, but even Helsinki itself was also offering the alliance members curry favours. However, till now, all of its attempts to lure the member states have failed.
Nevertheless, currently, 28 out of the 30 NATO members have approved Finland's membership. However, ratifications from Turkey and Hungary are yet anticipated. Additionally, Italy's recent regime change may also delay Finland's NATO membership.
Now coming to recent happenings we can say that Finland is aware without any defence guarantee from the West, locking horns with Russia could be fatal. Helsinki has a stark idea that it has not yet formally joined NATO and taking action against Russia without being a member of NATO could lead it to a similar fate as that of Ukraine. As one may recall like Finland, Ukraine also had ambitions to join the NATO alliance.
The West beguiled Kyiv to forsake its closeness to Russia. This encouraged Zelensky and Ukrainian officials to become mere puppets of the West. This resulted in a full-blown war between Russia and Ukraine! NATO nations, however, buried their heads in the sand as the war wreaked havoc across Ukrainian cities. Despite pledges, not a single NATO soldier arrived to fight for Ukraine; the country is now in ruins.
Read More: NATO's plan to block Russia's access to the Gulf of Finland has a Kaliningrad-size loophole
After the Crimean bridge episode, Russia's subsequent attack on key Ukrainian cities has given Helsinki the impression that Russia is armed to the teeth, and is going after anyone attempting to overthrow it in Eastern Ukraine.
Helsinki cannot bother to transform into another Ukraine for the sole purpose of joining NATO and receiving Article 5 protection. This is the reason why it is testing waters and denying NATO's bid to take on Russia in the Baltic Sea any time before it receives the proper membership. We must say, it is smart of Finland to not throw itself blindly out in front of a military superpower just for the interest of the Western World.