Belarus Ukraine attack: According to the state-run Belta news agency, Belarusian President Alexander Lukashenko has stated that Belarus and Russia will deploy a combined military task force in response to what he described as an escalation of tension on the country's western frontiers.
Lukashenko stated on Monday that the two nations had begun coordinating their efforts two days prior, in response to the Crimean Peninsula bridge explosion that Russia annexed in 2014.
Lukashenko said, "We have agreed to deploy a regional grouping of the Russian Federation and the Republic of Belarus." he added. Lukashenko did not specify where the troops would be deployed.
Belarus is politically and financially dependent on its closest ally, Russia. During their invasion of Ukraine on February 24, Russian forces utilised sites in Belarus as a staging area, transferring troops and equipment into northern Ukraine.
Lukashenko continued, "I've said already that today Ukraine is not just discussing but planning strikes on the territory of Belarus." Lukashenko realises that if Ukraine can attack Crimea, it can dare to attack Belarus like it has done in the past few months when several explosions were reported on Ziabrauka airfield.
The President said Belarus "must have plans in advance to counter all kinds of scoundrels who are trying to drag us into a fight".
Belarusians have close historic and cultural links with Russia. Oleksii Hromov, Deputy Head of the General Staff's main operations directorate, claimed that up to 13,000 current and former troops and riot police from Belarus have signed a letter of agreement to take part in Russia's war against Ukraine.
Also Read: Ukraine finally realizes attacking the Crimean bridge was a fatal mistake
Zelensky's hysteria
Ukraine President Zelensky is already shivering at the thought of Belarus and Russia coming together. In his speech on Tuesday to a virtual gathering of G7 leaders, Zelensky expressed his worries.
Zelensky told the virtual summit: "Russia has started a new stage of escalation, and therefore a new sanctions package is needed – a strong package. And I ask you to develop it!"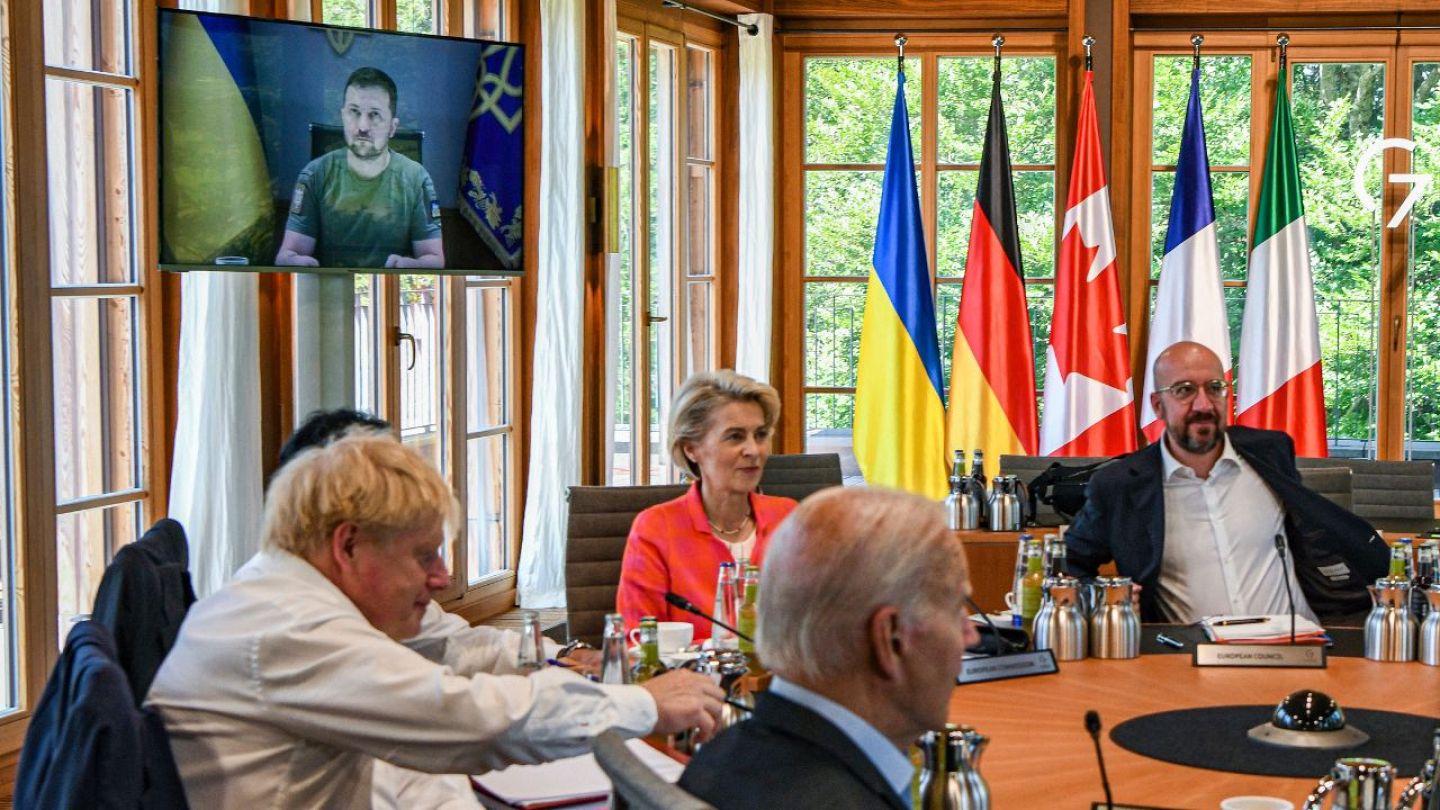 Zelensky suggested setting up an international observation mission along the Belarus-Ukraine border to save the country from the attack. Zelensky said, "The territory of Belarus is already used for strikes against Ukraine. And now we see a bigger threat. Russia is trying to directly draw Belarus into this war."
Well, Zelensky must have deliberated the response when he attacked the Crimean Bridge. Crimean Bridge is a symbol of Russia's power. Its merger into Russia was Vladimir Putin's crowning achievement. It is a huge source of pride and costs billions to construct. The attack on it was a very significant change in the whole war optics. In an immediate response, Russia did a missile assault on several cities in Ukraine.
As hostilities between Russia and Ukraine heated up, the Polish government has advised its people to leave Belarus "with available commercial and private means."
To support Putin, Belarus has gathered 15,000 soldiers close to the Ukrainian border in readiness. Lukashenko warned "the president of Ukraine and other lunatics" that if they do something similar like the bridge attack on Belarus, "the Crimean Bridge will seem like flowers to them."
According to a 2021 report by Muzyka for the Estonia-based International Center for Security and Defense think tank, Belarus has around 45,000 soldiers, 60 planes, and 600 tanks. If Belarus and Russia attack Ukraine, Kyiv will be sandwiched by the armies of both nations. This will tilt the war totally on Russia's side.