China's debt-trap diplomacy, in which the communist country uses debt as a lever to spread its influence abroad, is well established. China's mechanism is straightforward! Flood a developing country with so much debt that it is unable to repay it and then is compelled to sacrifice a vital asset instead. For a long time, the Communist Party of China has used this method to pillage African countries.
Historically, research has demonstrated that mounting debt has the potential to undermine the sovereignty of African states, owing to the intricacy of corruption and the continent's recurrent political instability.
China deploys a new technique:
On June 30, Zimbabwe's new $140m parliamentary building, built and financed by China, was unveiled in the capital Harare as a gift from Beijing.
The imposing structure, which sits on 33,000 square metres and comprises a six-storey office complex and rooms for MPs and staff, is the latest example of Beijing's heightened charm offensive towards African governments.
Earlier, Burundi, the world's fifth least-developed country, inaugurated a $22 million presidential residence last year. The Liberian government, which governs the world's ninth least-developed country, is also expanding its capitol building with two additional annexes and a new ministerial complex. The project's total cost of $66 million is more than 2% of Liberia's expected 2019 GDP. All of the structures, as well as many more across the continent, were gifts from the Chinese government.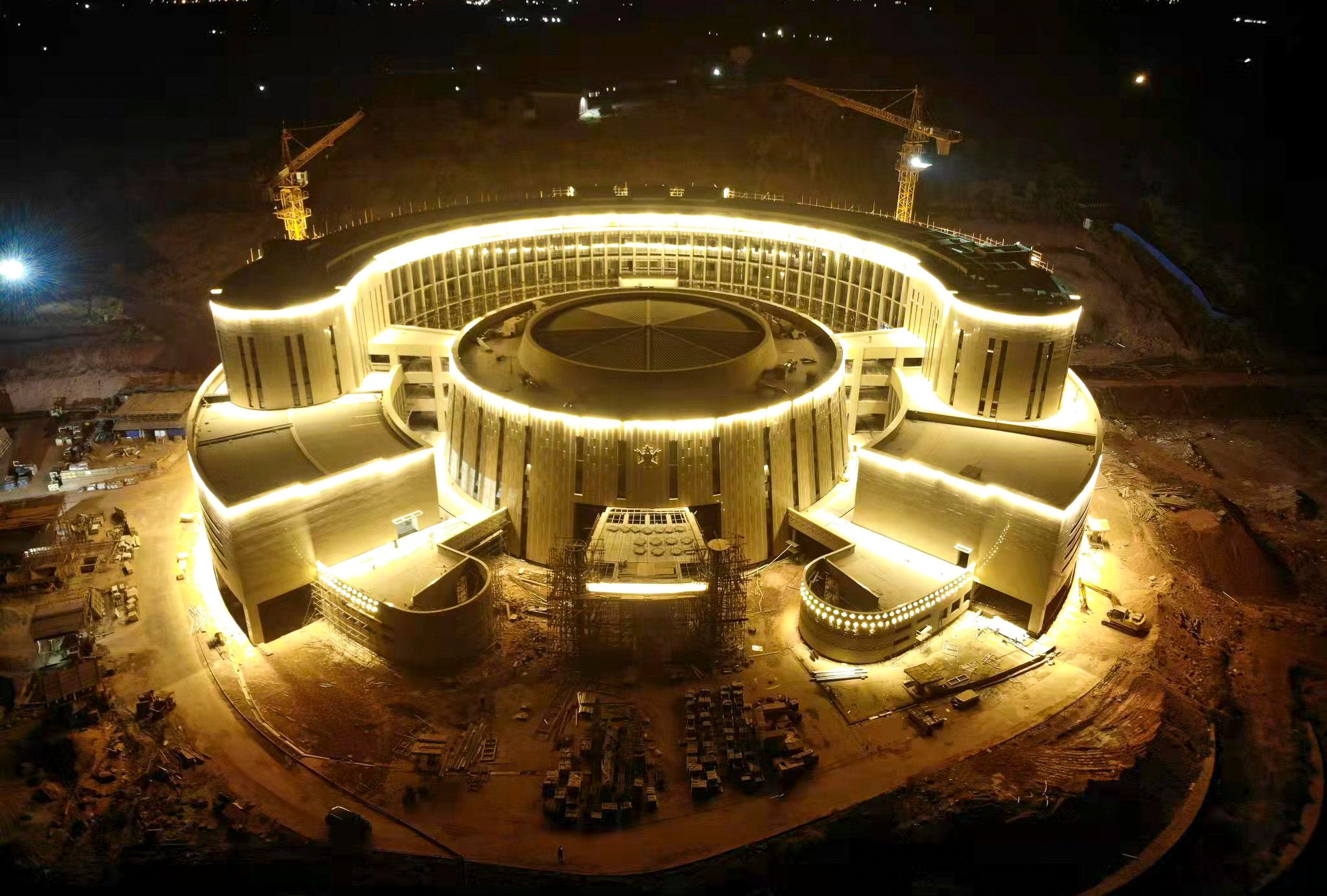 Posh government buildings sparkling in the heart of the world's poorest countries are part of what IR theorists call, China's "palace diplomacy," the decades-long cultivation of senior African officials.
Also Read: China's mindless investments in Africa turn Chinese citizens against the CCP
For years, China has fostered connections with African countries, providing low-interest loans and budgetary initiatives without the normal human rights issues that accompany Western government offerings.
In a new effort to increase its influence in Africa, Beijing has been building or refurbishing government facilities at its own expense, attempting to bribe various civilian governments in the region. Personal perks for African monarchs, such as opulent new workplaces that serve little use other than to gain favour with recipient governments, are a key component of Chinese palace diplomacy.
The benefits that an African leader can derive from a friendly relationship with Beijing are significant inducements to collaborate. According to reports, the Chinese government has made direct cash transfers to heads of state or ruling parties in Botswana, Malawi, Namibia, Somalia, and Zambia. In Benin, Chad, Guinea, Liberia, Sierra Leone, and Uganda, Chinese corporations allegedly bribed presidents, key government officials, or their family members. Even non-state-owned enterprises implicated in bribery are frequently so entwined with the Chinese government that their activities are consistent with Beijing's foreign policy goals.
Chinese plans are faltering:
Make no mistake, contrary to popular belief, the Chinese are struggling to impose unrestrained influence in Africa. African civil society has begun to resist the expanding Chinese influence since they do not benefit as directly from Chinese generosity as their rulers. Citizens' groups have already succeeded in promoting transparency and accountability in their governments' dealings with China. African activists were the first to highlight Guangzhou's pervasive discrimination towards Africans.
Furthermore, Africa is a relatively volatile region with a historical experience of coups. Such military coups challenge both China's economic interests and foreign policy in the region, particularly when Beijing's strategy contradicts the prevailing African perceptions.
This was quite evident in Guinea. The deposition of Chinese-backed Guinean President Alpha Conde had a significant influence on Chinese commercial relations. Furthermore, recent military takeovers in Chad and Mali, as well as a failed coup attempt in Niger, have hindered China's expansion into the semi-arid Sahel area and sections of West and Central Africa.
Similarly, Zimbabwe has had its fair share of coups. While Zimbabwean President Emmerson Mnangagwa maintains friendly relations with China, the tides may turn if the President is deposed. Furthermore, African states have recently demonstrated a growing self-determinism and independence to the rest of the world. Against this context, it only seems right to predict that the Chinese palace diplomacy would soon be on its deathbed.