2015 saw a significant geopolitical crisis hit Europe. A huge migrant influx into Central Europe via the Balkan route was brought on by the Syrian crisis. At that time, the governments were quite welcoming to Syrian refugees. But now that more and more nations want the refugees to leave, a tectonic shift is occurring.
The migrants are attempting to impose hardline radicalism through schooling while also becoming more conservative in their thinking, which is undoubtedly sparking social unrest on several occasions. There are rising calls for action and guess what, Switzerland has already taken one. Bern is launching a new front in its fight against increasing extremism by adopting Meloni's "God, Country, and Family" approach and this might not be good news for Islamists in Switzerland.
According to Al-Jazeera, the Swiss government has sent a draft law to parliament, seeking to fine people who violate a national ban on face coverings up to 1,000 Swiss francs ($1,000). According to reports, the bill only requires eyes, nose, and mouth to be seen and makes no mention of burqas or niqabs. It makes it illegal for people to cover their faces in public places like restaurants, transportation facilities and streets.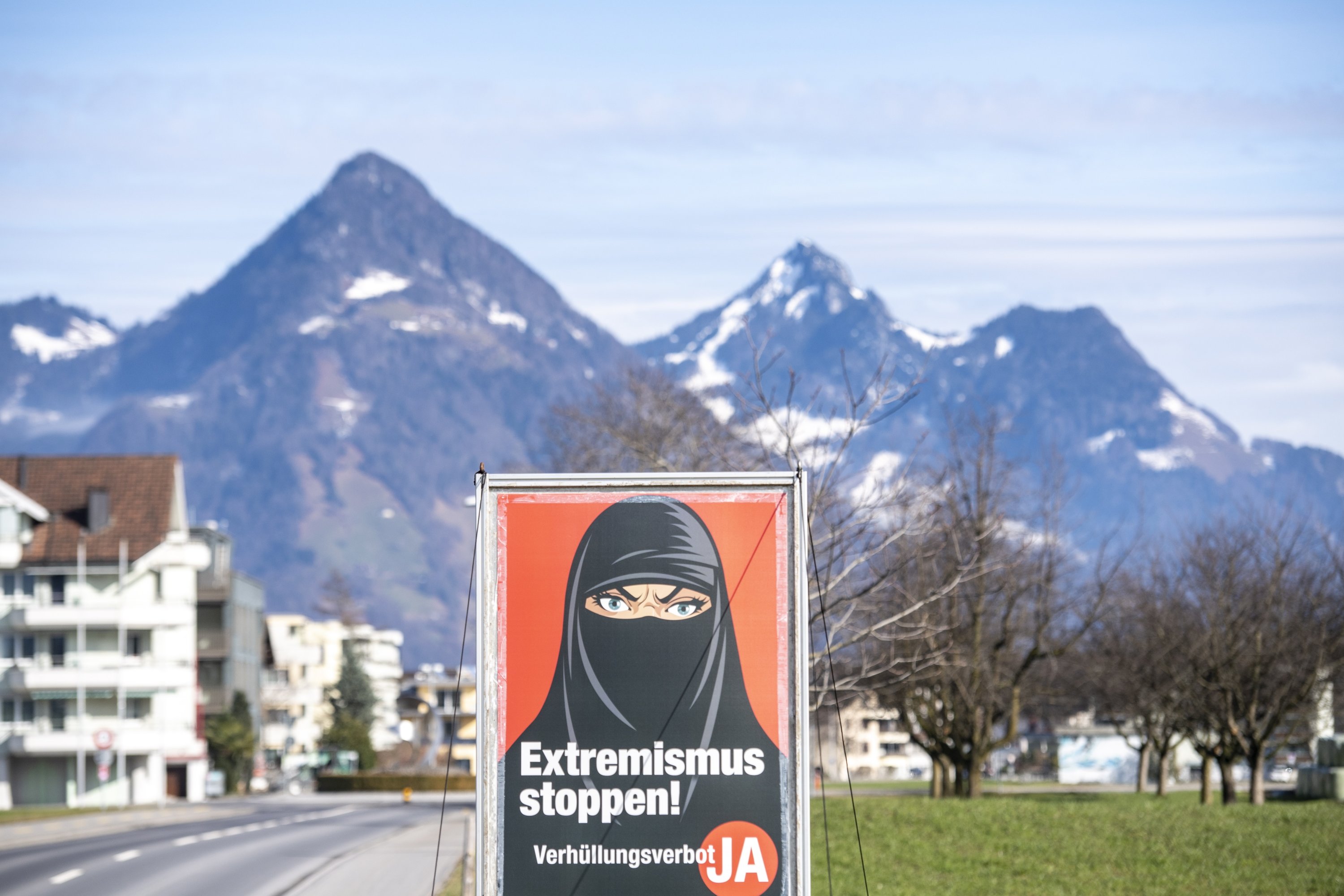 The Switzerland government in its official statement has stressed that " The ban on covering faces aims to ensure public safety and order. Punishment is not the priority," For those who don't know, the draft law has been bought up in addition to last year's referendum on banning face coverings. The proposed ban, also known as the "burqa ban", was supported by 51.2 percent of voters. Liberals, on the other hand, denounced the vote, calling it sexist and Islamophobic. Now that the official ban has been issued, there will definitely be a huge uproar from the opposition. The earliest indications are already visible!
Radicals cry foul!
Several Muslim organizations had already denounced the ban. Reportedly, the Federation of Islamic Organisations in Switzerland said that the Swiss values of neutrality, tolerance, and peacemaking have suffered in this context. The organization has stressed that deciding dress codes for women is not a step towards their liberation but a step back into the past. The opposition cites that only 30 women in Switzerland wear a niqab, however, that's a white lie.
Muslims make up 5 percent of the Swiss population of 8.6 million people, most with roots in Turkey, Bosnia, Herzegovina, and Kosovo. In addition, Switzerland is not doing something that is entirely new for Europe. France banned wearing a full-face veil in public in 2011 and Denmark, Austria, the Netherlands, and Bulgaria has full or partial bans on wearing face coverings in public. Yet, Switzerland had allowed doing so. But, the events and happenings across the EU over the last few years forced Bern to rethink its approach. There are several research papers proving that the Syrian refugee surge affects local security. This is a noted trend.
Let's talk about a few statements that were given by local governments themselves. In Germany, a 10.4 percent increase in violent crime was linked to an influx of migrants into the country's southern region back in 2015-2016. Furthermore, there was a visible rise in the crime rate in Sweden too. In addition, let's not forget the recent riots by these mobs in the country when these Muslim refugees wreak havoc across the nation as their so-called religious sentiments were hurt.
Read More: Sweden becomes the first EU country to declare Islamists alien
Meloni Approach!
Switzerland has made it clear that the migrant influx from the Balkan route needs to stop. A few days ago, Switzerland and Austria signed an official pact to restrict border entries and increase policing on the Balkan borders. Additionally, all of these actions align with Italy's incoming PM Giorgia Meloni's thought process which intends to do with migrants. Meloni is anticipated to be harder on illegal immigrants and Islamists than previous governments. In one of her famous videos, Giorgia Meloni is seen questioning the building of a mosque and demanding to know who would serve as its maulvi and precisely what would be preached in that Mosque.
Read More: Denmark bans Muslim Ghettos
The demand to ban 'burqas' in Switzerland is not new. However, the past events over the European continent have forced the nation to take some harsh steps. Bern is stressing that the action is not an attack on Muslims and it's not wrong. This attack is on the radicals and extremists who push and propagate their own culture above all.