From Saskatchewan to Alberta, Jagmeet Singh's NDP is losing clout and Singh knows it. Owing to the coalition with Trudeau's party, the NDP has gotten a severe scrape in its political fabric. NDP leader Jagmeet Singh is well aware of his party's declining popularity in the conservative provinces, especially the prairies.
Recently, Saskatchewan NDP denied inviting Federal NDP leader Jagmeet Singh to a party convention due to worries that the national NDP's standing would hinder the provincial NDP's performance. This poses a question mark on the leader's political stature. After all, what has the Trudeau/Jagmeet alliance actually done to stay in power? Boom Greta Thunberg and spend whopping billions in public to educate kids about climate change and spur them into climate activism? But, was all this ever the need of the hour?
Liberals and the NDP who boast about their extravagant spending to counter climate change have done nothing for the interests of the Prairies. The energy sector is the sole breadwinner of the Prairies and the coalition of Trudeau and Jagmeet Singh has left no stone unturned to hurt it. This was enough to irk the Prairies who are now up in arms against the coalition.
Whilst Trudeau's green goals are becoming a real threat to Alberta's bright future, winning the conservatives in the province will prove to be a herculean task. But, what if they establish a Trudeau-bashing pawn in your town? What if an NDP leader in your province starts bashing Trudeau's climate-green policies? You will probably be misled. And this is what clever Jagmeet Singh intends to do.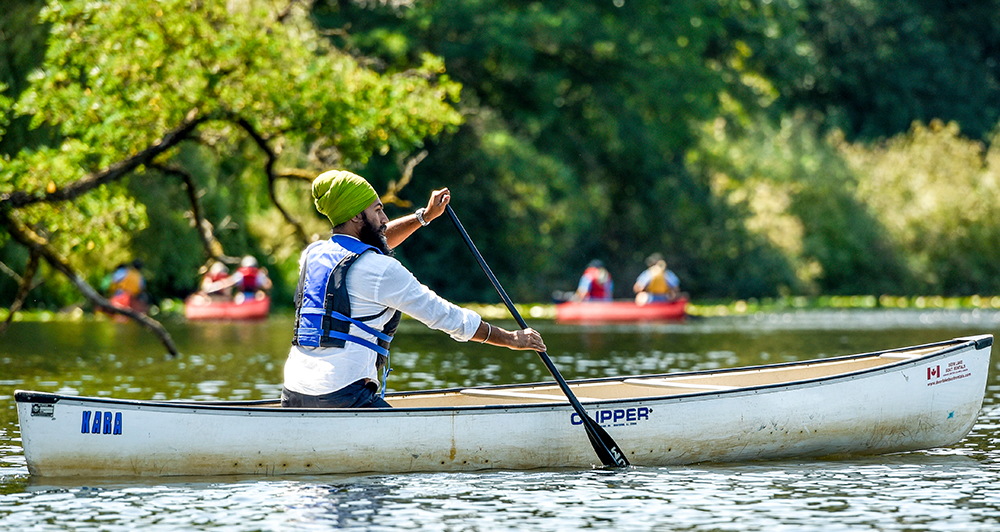 Read More: Saskatchewan faction of the NDP is going to dump Jagmeet and join the conservatives
Rachel Notley, an NDP leader in Alberta has several times blasted Trudeau's "excellent" climate plan. She fears that such policies will hammer Canada's biggest energy sector and hobble its most promising one- Alberta.
"Based on what we are hearing from folks in the oil and gas sector, the 42 per cent (emissions cut) by 2030 is not just ambitious, it's beyond ambitious," Notley said. "It's a fantasy."
It's clear that Trudeau's Liberals failed to listen to the oil and gas sector, Notley said, because these reductions plan simply can't be done in just seven years. As she put it, "There are practical, physical limits on how quickly facilities can be constructed or upgraded, or projects even approved."
NDP Leader Rachel Notley never shied off from giving a persuasive critique of Trudeau's plan. But, doesn't this sound strange? Trudeau's partisan who was once the premier of Alberta, worked well with Trudeau, together pushed for carbon taxes, and pushed for the federal government's purchase of the TMX pipeline project, how all of a sudden she is taking an anti-Trudeau stance?
It is because the mastermind Jagmeet knows when and where to strike the rod. Jagmeet knows that 'climate change' can pose to be a tool to enter the impregnable fortress of Alberta. The province is already irked with Trudeau's irrational diktats and Jagmeet Singh knows that pushing the green goals won't be a good idea.
The coalition's alarmist language, massive spending, regulatory expansion and the raising of a little Thunberg army, all proved to be unnecessary. So, to stay in power, Jagmeet is now using Rachel Notley as a pawn in Alberta. Let's delve deep to know how.
The NDP is unique among other political parties in Canada, as it is one national party with provincial wings. It is impossible to sign up for a membership with an NDP provincial wing because doing so compels you, whether you want to or not, to join the federal party. This is because, legally speaking, it helps in controlling the party's provincial affiliates through one large central organisation.
According to the NDP constitution:
"1. Each province of Canada shall have a fully autonomous provincial Party, provided its constitution and principles are not in conflict with those of the Federal Party. "
The sentence is at odds with itself. The provincial parties are not at all totally autonomous if they cannot diverge from the federal party in terms of principles or the constitution.
"2. In the event of dispute as to whether any particular organization is or is not a provincial Party in good standing, the Federal Council of the Party is empowered to rule on whether an organization shall continue to be a provincial Party, subject to appeal to Convention."
The second clause gives the federal party the authority to deny provincial parties party status at any time.
Read More: After Prairies provinces, Atlantic provinces rise up against dictator Trudeau
Now, in contrast to being the head of an independent party, Rachel Notley is more like the manager of a local outlet. She will ultimately have to account to the federal party.
This is crucial. Rachel Notley would not be able to resist the action without jeopardising the position of her party because it would be at odds with the federal party. For instance, if the Trudeau/Singh alliance opts to implement another national energy programme and decides to seize Alberta's resources, would Notley stand up for Albertans or would she retain her party's membership in the NDP? Obviously, she will choose the latter.
In the end, in these circumstances, a vote for Notley is a vote for Jagmeet Singh. It is understandable why NDP supporters react so strongly when this reality is brought forward. If enough Albertans understand this, Notley's chances of winning the election will undoubtedly be in jeopardy. So, Albertans need to recognise the clever game of the NDP leader who is using a conservative as a pawn to win over the province.