Recently, European Diplomat Joseph Borrell passed a racist statement about the world outside of the EU being beastly and the latter similar to a garden. For this ridiculous post, he received widespread condemnation from countries such as the UAE and Russia.  EU has been prone to many recent adverse events, including mass migration from African and Middle Eastern countries due to factors including employment, radical movements, and political stability.
This statement seems very racial, filled with pride about past activities Europeans conducted when it comes to its dealings with third world countries, exploiting labour and natural resources for their own selfish economic and political interests.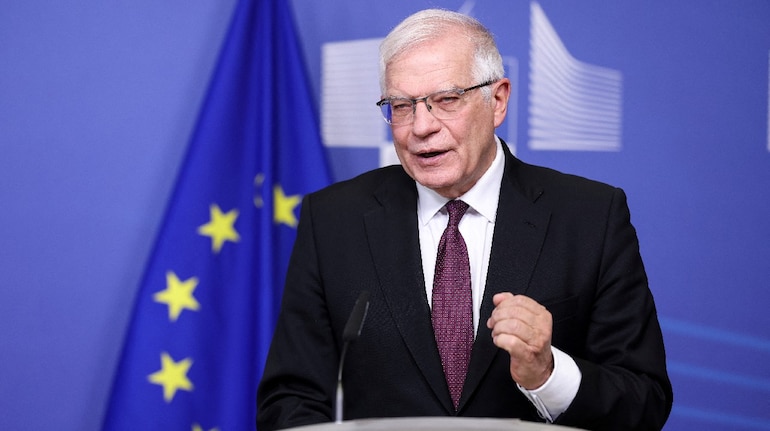 Read More: Forget US-Russia, a cold Cold-war is underway between France and the US
National News, a media forum, stated about this statement was a tone where Joseph Borrell was praising imperialism in the past and this sounds really colonialist. He has been viewed as callous for not taking into account a warning Washington gave about a future Ukraine invasion. Even, scepticism came from the Kremlin which perceived this development as a tone of Western arrogance and imperialism. Joseph Borrell didn't spare Kremlin either, where he passed outrageous comments such as annihilating the Russian Army in case the Kremlin used nuclear weapons.
Negative tones could be witnessed even in UAE Foreign Ministry Press where a statement was made about this development as a way to further intolerance, racial or economic discrimination globally.  In spite of increasing awareness about showing respect to religion, caste and creed, such statements are being made.
Read More: As UK's economy sinks to unfathomable levels, the Scottish Independence movement gains momentum
In Al Jazeera, it was mentioned that the world had hoped about Europe being a champion for human rights, equality and freedom but it doesn't seem so due to treatment of minorities and refugees coming from South Asia, Africa as well as the Middle East. A rise in neo facism and right wing nationalism is being witnessed in the region which initially a champion for human rights.
Even in the EU, the diplomat's comment wasn't positively seen where academicians, scholars are seeing this as a dent towards EU's strategic autonomy according to what EU Parliament member Alice Bah Kuhnke stated while giving her opinion about this comment. Now in the future, it is essential for Joseph Borrell to keep a watch on his comments since this is the moment the EU needs the Third World countries where the former is facing many challenges in a new multipolar world where Asia is a key continent and also Brussels should not play a wrong move if it wants to maintain her stature as a responsible and trustworthy global entity.