On 28th October, the world was caught off guard by North Korea's new nefarious attempt. According to Reuters, North Korea fired two short-range ballistic missiles in the latest blitz of launches that Washington and Seoul have warned could culminate in Kim Jong-un conducting another nuclear test.
Recently, South Korea's military said it had "detected two ballistic missiles fired from the Tongchon area in Gangwon. In addition, Seoul authorities have stressed: "Our military has increased monitoring and surveillance and is in close coordination with the U.S."
Officials in Washington and Seoul have been warning for months that Kim is ready to conduct a nuclear test, which would be the country's seventh and the first since 2017. 
Yet, one needs to note the timings of these events. The fact that North Korea is going to conduct a new nuclear test right after Xi Jinping's staged victory at the 20th Congressional conference makes it clear that North Korea's recent missile launching spree is all about issuing a stern warning to Xi Jinping.
Xi and Kim: A frayed relationship that is hardly talked about!
A few days ago, the Chinese megalomaniac leader Xi Jinping secured an unprecedented third term, deepening his control over the world's second-largest economy.
And now, North Korea has started preparing for a new nuclear test, which can reopen China's old wounds and freshen concerns about the rising nuclear threat in its neighbourhood. 
For the unawares, when North Korea carried out its last nuclear test on September 3, 2017, China's President Xi Jinping was preparing to host the leaders of Brazil, Russia, India, and South Africa at a summit meant to burnish his image as a global statesman ahead of the 19th critical Chinese Communist Party (CCP) congress.
The nuclear test by North Korea had made Beijing very nervous, which humiliated it in front of the world. Analysts in China immediately condemned the atomic test as an "insult" to Beijing, which has long been North Korea's chief ally and its primary trade partner. 
Beijing took the test as a "diplomatic embarrassment" for Xi, who at the time was set to be confirmed for a second term as the Communist Party's leader.
In addition, China's Foreign Ministry issued a statement immediately, accusing North Korea of carrying out a nuclear test in disregard of international objections. Beijing added that the Chinese government resolutely opposed and condemned the test.
Days later, China officially extended support to the US' motion at the UN that choked North Korea's fuel supplies and sent packing 100,000 North Korean workers home who were working in China.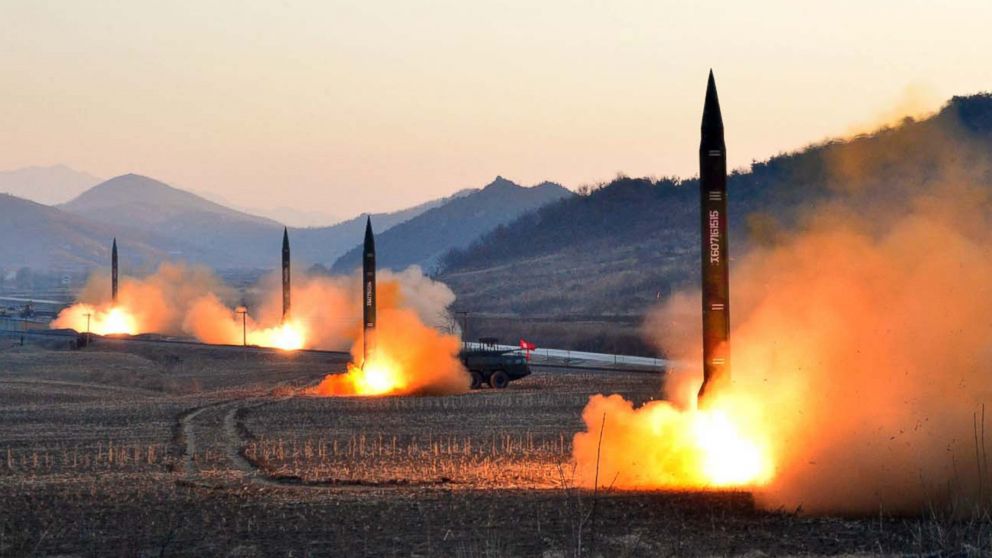 That's how North Korea realized its folly. It understood the fact that over-dependence on the Chinese economy was its biggest weakness. And when the pandemic struck, China literally punished the nation by cutting all trade ties unilaterally in the name of checking the spread of the virus. Beijing pushed North Korea into a "tense" food crisis as a result of the blockade.
Read More: Did Kim Jong-un just call North Korea's relation with China 'a nightmare' and 'the worst 5 years possible'?
A relationship worsening! 
This all deteriorated the bilateral relations between the two countries, which remain frayed to date. North Korean Supremo then, for the first time, acknowledged that making Pyongyang a Chinese proxy was a huge mistake. 
In 2020, Kim even called the last five years "unprecedented" and the "worst of the worst" for North Korea. 
Make no mistake, experts have been warning for a long that North Korea's nuclear test before the 20th congressional summit would be a huge insult to China.
Einar Tangen, a Beijing-based analyst had warned, "If Kim Jong Un were to carry out this test during the Communist Party Congress, it would be considered a real slap against China." 
Though the test did not occur when the congressional summit was being held, Pyongyang has now delivered a huge blow to Beijing.
Undoubtedly, a new nuclear test will make Chinese authorities anxious once again because it would give North Korea a military advantage against China. 
Read More: The world can use the "nuclear formula" to turn North Korea against China
A nuclear test would be the best way for Kim Jong-un to declare his intentions against China since he wants his country to be independent of Beijing's influence and pursue new opportunities with other major economies like South Korea, Japan and Russia.