This week, during the first parliamentary hearing of the new government in Italy, Italy's new PM Giorgia Meloni extended her support for Ukraine. Meloni even used the speech to set out her vision of Italy's relationship with Europe, promising allies her government's loyalty to the European institutions. She said, "because that is the place where Italy will make its voice heard loudly."
This came as a surprise to many western leaders. The Global media started to speculate that Italy's new government will be a Pro-West government because Italy needs money to fix its ravaging economy, thus, Meloni's theatrics against the EU won't occur again. However, the agenda has come crashing down.
Immediately after gaining a necessary confidence vote in the upper house, newly elected Italian Prime Minister Giorgia Meloni slammed Germany for its stance during the EU energy crisis and questioned whether this represents "Europeanism".
Meloni lambasts Europeanism
Reportedly while speaking at the chamber of the Italian legislative, Meloni defended Hungarian Prime Minister Viktor Orbán and pointed the fingers at Germany, stressing that "together with the Netherlands, Germany is not cooperating to have a better price on gas for all EU member states."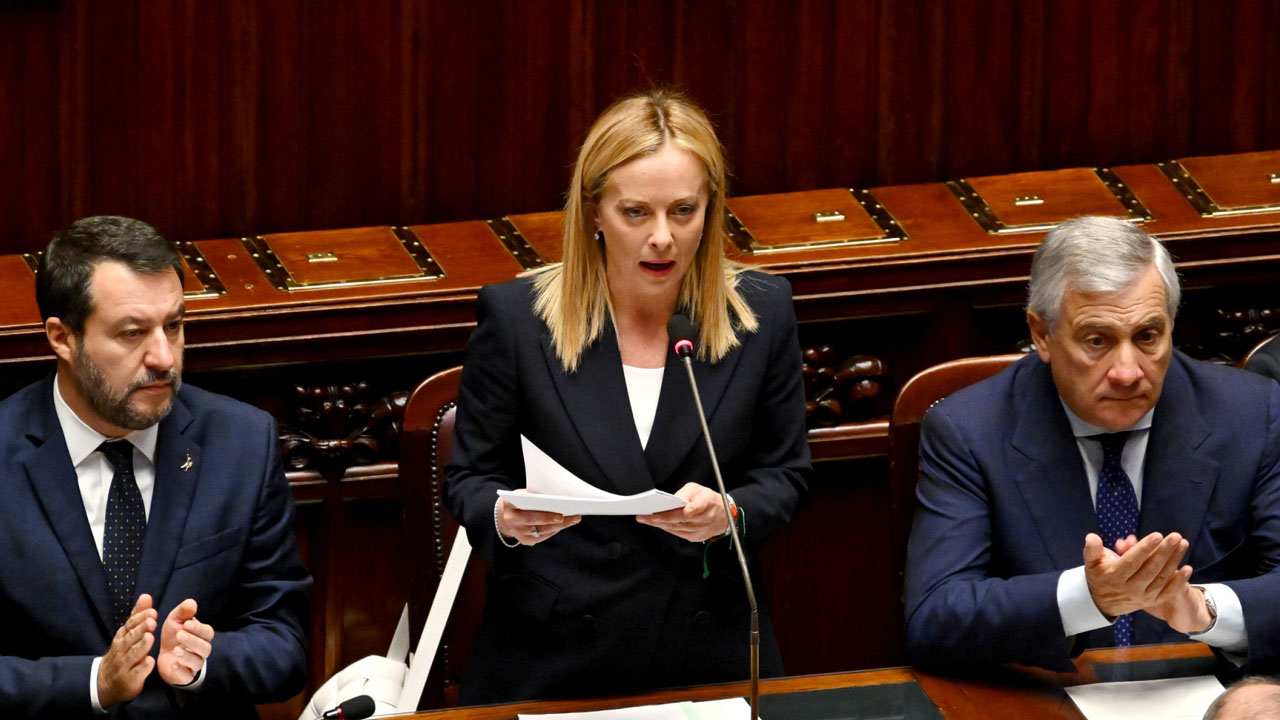 Taking a dig at the Pro-EU opposition parties in the Italian legislative, Meloni added, "You always quote Orbán but is the attitude of Germany what we call Europeanism? It seems to me that the EU has missed some trains, and not because of the 'sovereigntists', who do not rule in the EU".
Meloni even stressed that forget that she is cheerleading for Brussels, it is just a pipe dream of some. The Italian PM emphasized: "I would never become "anyone's cheerleader", the EU should do less in internal matters and does not have a word on everything. It would be better"
Thus, the assertions that Meloni is supporting Brussels against Russia are debunked. The Italian leader has made it clear that she supports Hungary, which is at the moment the best illustration of Euro-skepticism.
Read More: EU invites Italy's wrath as Ursula goes bonkers at Meloni
Hop on the bandwagon!
Hungary is blazing trails and openly castigating the EU, which is biting more than it can chew against Russia.
A few days ago, the EU's anticipated gas price cap failed again as Germany and Hungary failed to reach a common ground with other European foreign ministers. Germany was actually allowed to voice its discontent, but Hungary received criticism for its opposition to the proposal.
Budapest rejects the price cap; in fact, according to Péter Szijjártó, minister of foreign affairs, it shouldn't even apply to long-term gas supply agreements that his nation has with Russia.
For the unaware, before storming Chigi Palace, Giorgia Meloni, and Viktor Orban, had shared similar opinions on the Ukraine war and Brussels' absurd attitude toward internal matters of the member states.
Orban refused to condemn the Russian invasion and refused to sanction Moscow, which help Budapest maintain energy security at home It had always been anticipated that Meloni would go the 'Orban way' i.e. a smart approach between Russia and the EU.
Furthermore, Italy's deputy PM Matteo Salvini has repeatedly insisted on the need to re-evaluate sanctions against Moscow. This is so because as per Italy, "sanctions are not damaging the sanctioned party but rather those who are imposing the sanctions."
Read More: Yes! Meloni and Berlusconi fought very bitterly, but only in western media news groups
So, it was anyways foolish to anticipate that Meloni would dance to the tunes of Brussels and fear the tools of the European Commission. The leader of Italy has made it plain that she is not a hardliner toward the west but is instead a leader who is aiming to address the country's economic problems first, even if that means aligning with Russia.
It is also mentionable here that Russia has already given an offer to Meloni that it can fix Rome's energy crisis once and for all.