The Canadian economy is in the doldrums, prices are skyrocketing from food to housing, there is a healthcare crisis, tensions are brewing between provinces and the federal government on proper healthcare funding and transfers, and tensions are brewing within the liberal party over the excessive government spending. Amidst all, the government's top priority is somehow the war in Ukraine. And for that, the government wants taxpayers' hard-earned money to support the war-torn country. Well, that's what Trudeau says he wants money for but is this really the case? 
After almost 9 months into the Russia-Ukraine war, the Canadian prime minister has decided to step up his campaign against Russia. How? With the introduction of savings bonds and the announcement of sanctions against almost three dozen more Russians.
The statements were delivered by Prime Minister Justin Trudeau on Friday morning at the Ukrainian Canadian Congress event in Winnipeg, which was the first national meeting of Ukrainian Canadians in three years.
The five-year Ukraine Sovereignty Bonds' proceeds will be "a lot like the Government of Canada bonds people are familiar with," he said. The bonds will be distributed to the Ukrainian government by the International Monetary Fund to sustain essential services including pension and utility payments.
"There are a lot of Canadians that would like to see us do more and to be able to do more," he said. "We want to give all Canadians a chance to directly support Ukraine."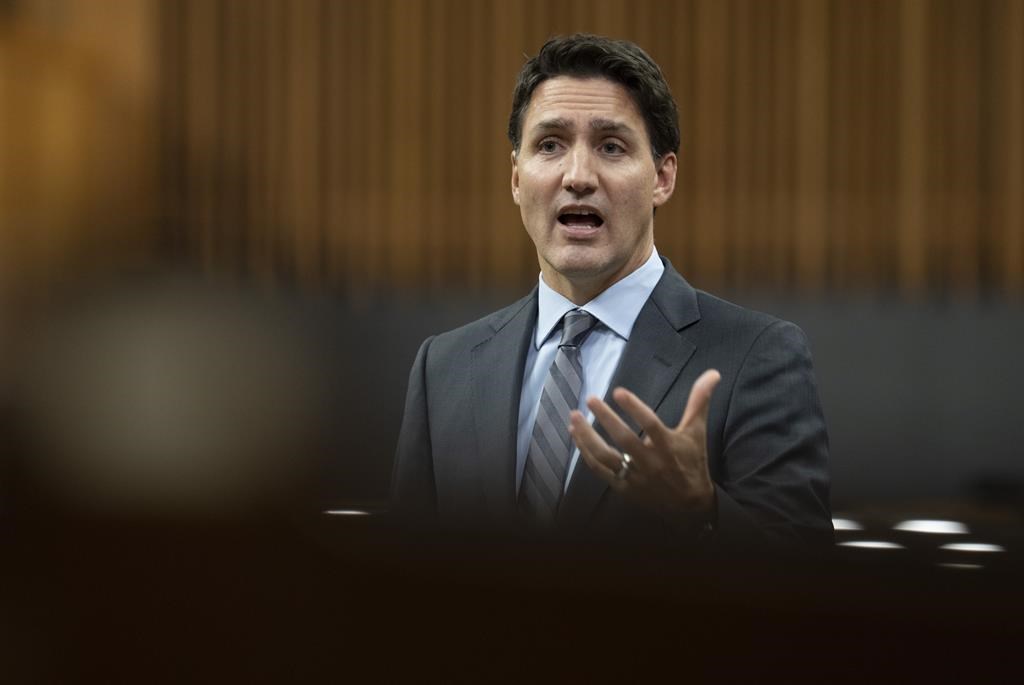 There is currently no cap on the amount of money that can be raised through the sovereignty bonds, which will also be open to "non-Canadian financial institutions," Finance Minister Chrystia Freeland said.
Read More: Trudeau's last war: All 13 premiers of Canada take on Justin
The Russo-Ukraine war is more than 9 months old now but the PM of Canada is still eyeing it as a newborn setback. Funding a war-torn country at the expense of his own country's healthcare, education or mere welfare of the citizens? It doesn't seem to be a good idea right? 
Throughout the course of the invasion, the West has been soft on Ukraine and never shied in tightening the screws against Russia. But is the Canadian government even capable of launching a support campaign for Ukraine right now? Or does it just have the mere ambition of fueling the war? 
It was just a few days back when nearly a dozen of premiers in Canada took on Justin. They were requesting him to address the drastic shortfall in the healthcare sector but as always the appeals fell on deaf ears. Trudeau has always passed the buck on provincial authorities that it is their responsibility to save the healthcare sector. Clearly, the dictator has $0 for supporting healthcare which is on ventilator support in the country but has the audacity to fund a war-torn country with whopping billions of dollars. 
Nearly 400 attendees at the 27th Triennial Congress of Ukrainian Canadians listened to Trudeau's opening remarks after prayers and a minute of quiet to kick off the three-day conference.
"Nine months ago this week, Russia launched a brutal and bloody invasion of a sovereign, democratic nation," he said.
Trudeau stated that Canada supports Ukraine and would keep "tightening the screws" on Russia, noting that more than 1,400 people and organisations have now been sanctioned.
He declared that Canada would impose sanctions on 35 more Russians, including the top executives of six energy-related companies and the state-owned energy corporation Gazprom.
Additionally, the prime minister announced that he intended to impose sanctions on representatives of the Russian justice and security apparatus, including police officers, investigators, prosecutors, judges, and prison guards."
Read More: WE Charity: Trudeau's multi-million-dollar scam that the global media is still to discuss
But what smells fishy is his plan to come up with a flashy savings bond that might entice the Canadian populace to extend their support to Ukraine. But don't you think that a government-backed bond is an easy way to strip you of your money and Trudeau might use it for his own personal campaigns? We have seen how the current federal government can't be trusted with Canadian money. The expensive government in power has already been involved in various other scams like the We Charity. We Charity- Trudeau's multi-million dollar scam. We Charity, a foundation that was later found to have close links with Trudeau. Which was used by him to secretly fill the Canadian money in his coffers.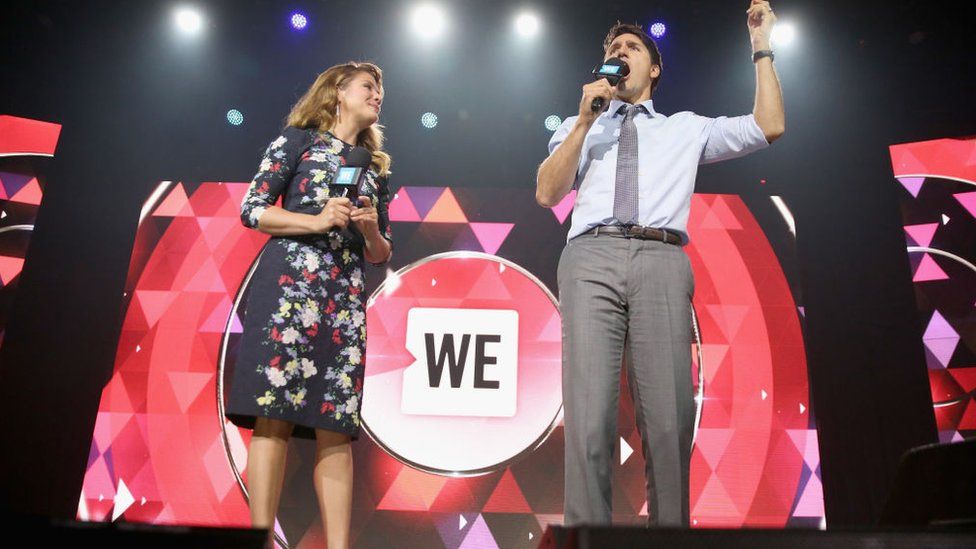 In addition, the government is always under scrutiny for its excessive spending on non-necessary things like personal vacations or an exorbitant flight-catering bill.
Who knows these flashy savings bonds can also prove to be another multi-million scandal of the Trudeau government?  These bonds guarantee no transparency on where the money is actually going. Additionally, there is no cap on how much money goes to these savings bonds. Which means no cap on the money that goes into fattening the federal government's wallets.