Agnes Callamard, the Secretary General of Amnesty International said that she is worried about limited freedom for citizens in the African countries of Senegal and Mali. While on a visit to Senegal and Mali she was in Dakar when she issued the statement condemning both nations' governments for human rights abuses.
In Senegal's context, she stated, "Excessive use of force by security forces must end. This is a crucial element to prevent other abuses, other deaths, particularly in a pre-election context where freedom of expression, freedom of association are absolutely crucial". Referring to Mali, she put the blame of violence committed by terror groups on the ruling junta, telling, "Admittedly, security incidents have been on the rise since January 2002 and denial cannot help address them. Amnesty International and others have noted an upsurge in violence against civilian populations since the start of the year.
Amnesty International describes itself as an international organisation which is committed to fight against injustice, human rights violations and violence against people all over the world. It has established its presence in almost every country over the years and has managed to build a well-connected network. It states that it goes after governments which disregard civil liberties of their people, repress any voice of dissent, damage democratic institutions and have created a systematic structure to hinder any attempt at reforming their nations. But the reality is far from different.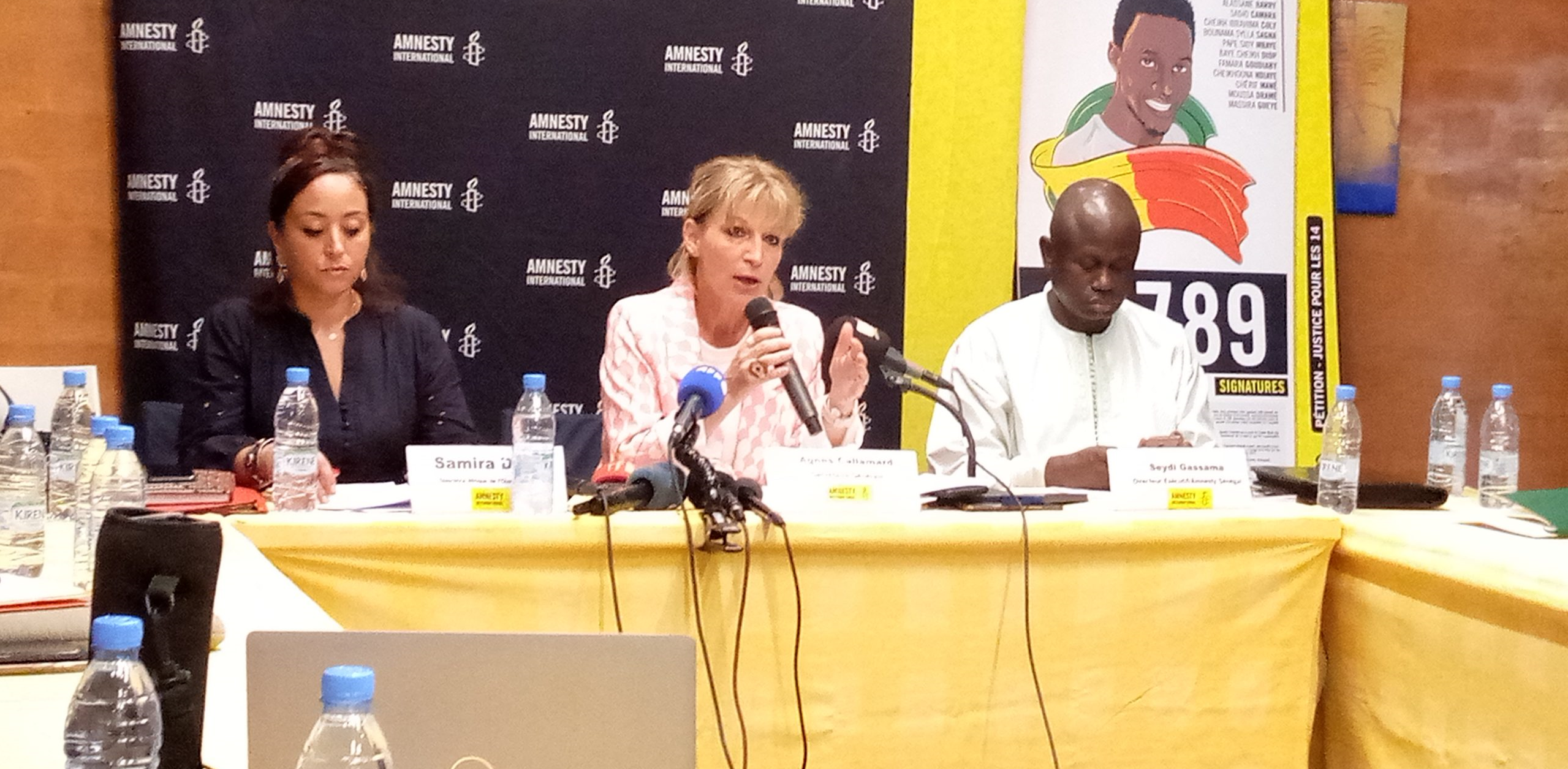 That is because Amnesty International's actions clearly show that it is not what it describes itself to be. Its blatant bias and one-sidedness is so visible and prevalent that defeat its entire purpose. It is a West funded and dominated body which only targets those countries which take decisions and steps that are regarded as hostile by the US and Europe. Whereas in reality and in the context of the demise of colonial rule, such decisions are absolutely logical to be taken by nations in Africa and Asia as they represent free thinking and absence of foreign interference. But to the US and Europe, the so-called Third World nations' independence and strength is a threat because they defy its dominance over them. This is where sham bodies like Amnesty International come in, as soon as an African or Asian country starts questioning the authority of the West, it launches a propaganda campaign to destroy it.
This is evident from its statements, responses and actions. South Africa, which is on a quest to destroy the agenda of Biden and his allies by not voting in favour of Ukraine during the UN resolution vote, pursuing its electric vehicle industry plan, criticising a US bill called 'Russian Malicious Activities' intended to punish African countries which back Russia and permitting a sanctioned Russian oligarch, who has close ties with Putin, to dock his yacht in its harbour. The West-dominated Amnesty International responded by writing a false report which painted South Africa as an undemocratic, unstable and miserable state. The aim of this report is to malign its image globally so that no nation or investor does business with it.
Also Read: "We don't care what the West has against him", South Africa hosts Russian Oligarch and Putin's best friend
Similarly, Central African Republic, which has good ties with Russia, its president invited Russia's military instructors to train his military as well as Wagner Group to fight against Islamist groups, is also a victim of Amnesty International's falsehoods. We at TFI Global explained how the UN mission in CAR is involved in killings of civilians and theft of resources. It is a well-known fact, indeed Central Africans have protested against the UN's presence in their lands. However, instead Amnesty International described UN peacekeepers and workers as victims and government forces as perpetrators despite undeniable evidence of the guilt of UN officials.  Amnesty employed the same tactic here.
Mali, which Callamard referred to, also took anti-West stance by kicking out the French from its land. It did the same with Democratic Republic of the Congo, which is battling the West-backed terror M23 in its territory. It falsely claimed that DRC's military is responsible for the bloodshed against civilians despite many investigations proving otherwise.
All this clearly explains why Amnesty International must be removed from Africa. Its presence in their lands is only meant to threaten and destroy countries which don't conform to the neo-colonial norms of Biden, Macron etc. For the sake of their hard-earned independence which was attained after decades of oppression, this body, which turns a blind eye to the atrocities of the US and Europe, must go.