The liberal party in Canada is having a tough time holding onto power. We know the party depends upon the allied New Democratic Party led by Jagmeet Singh but what we don't know is that the liberal party also counts China in the list of supporters. Yes, trust your ears when we say this. 
Probably, today you'll get the answer as to why China continued to expand its roots in Canadian soil but Trudeau couldn't care enough. From setting up secret Chinese police forces in the country to heavily investing in Canadian industries, China is now nearly dominating Canadian land. The Canadian PM has been complying with the Chinese authorities for so long. China kept on delving into the country with its sinister plans but no words of caution ever cleared the air in Ottawa. Here's the reason why
More than 7 years in power Trudeau must have realised one thing- staying in power for a woke leader like him isn't that easy. He must have a support system that can swing the election results in his favour. 
A report is surfacing widely which alleges that at least 11 federal candidates, whose party affiliation wasn't revealed, received funding from the Chinese Communist Party (CCP) in the 2019 federal election. 
The report by Global News was published on Nov. 7 alleging that intelligence officials had warned Trudeau about "covert funding to influence election outcomes" and also that at least 11 candidates in the 2019 election received CCP funding during their campaigns.
Clearly, the Prime Minister turned deaf ears back then and never looked into the matter but only now when the reports went publicly available he came up with a response. 
"State actors from around the world, whether it's China or others, are continuing to play aggressive games with our institutions, with our democracies," Trudeau said on Nov. 7 during a press conference in Laval, Quebec.
Read More: Canada can no longer produce defence equipment without China's approval
"We have taken significant measures to strengthen the integrity of our election processes and our systems," he said. "We will continue to invest in the fight against election interference—against foreign interference—of our democracies and institutions."
The Canadian Security Intelligence Service (CSIS), which provided information for the investigation, asserts that the Chinese consulate in Toronto secretly oversaw the transfer of funds to the candidates and a large number of other Beijing agents who served as campaign staffers.
According to Global News, the money was purportedly sent through an Ontario MPP and a staff member for a federal candidate. According to the report, some of the network's participants—but not all—are "witting affiliates" of the CCP.
According to the report, one intelligence brief said that a Chinese consulate official gave a campaign worker instructions to supervise and oversee the candidate's meetings.
Justin Trudeau, after his dirty secrets about an alliance with the CCP were revealed, is on pins and needles. He is trying his best to appease the public with his sugarcoated statements now.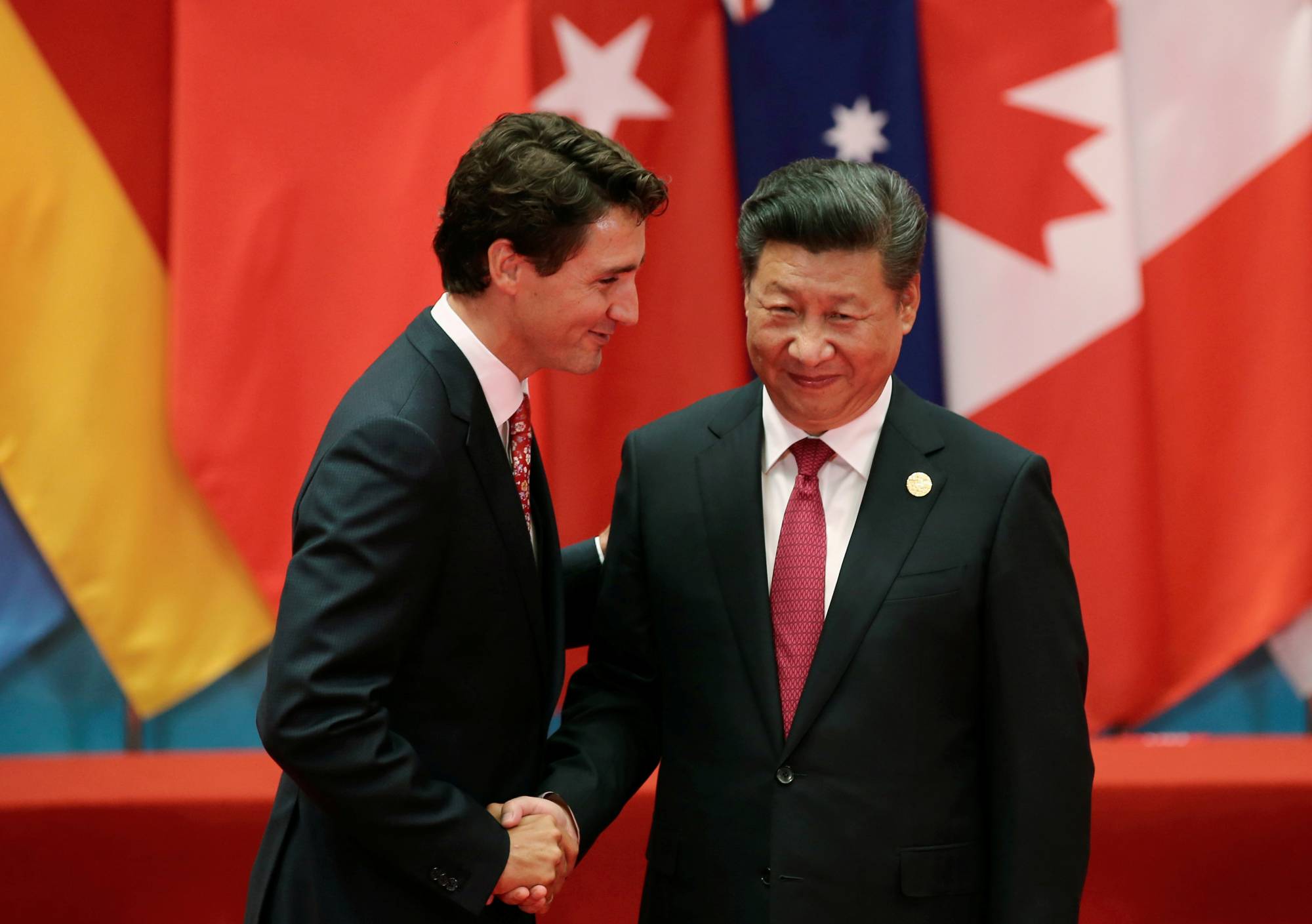 "The world is changing, and sometimes in quite scary ways," Trudeau said on Nov.7. "And we need to make sure that those who are tasked with keeping us safe every single day are able to do that."
He also claimed that the federal government is "creating new tools" to support CSIS and other Canadian intelligence agencies in preventing foreign election interference.
According to Global News, Justin Trudeau was warned before of the Chinese interference, but he was too busy enough to lend ears to the caution. Or perhaps, he was bound to do that because, after all, he was dancing to China's tunes. China kept on funnelling political donations in a bid to increase its influence abroad, and Trudeau kept mum. 
Read More: China and Russia are coming for Canada and its ostrich Prime Minister
But, is China carrying the same activity in other nations too? Well, Australian author and scholar Clive Hamilton has said that Beijing's election interference operations are most advanced in Canada. Hamilton told The Epoch Times in an interview that Beijing's United Front organizations seem to be more entrenched in Canada compared to peer countries.
No wonder China has reduced Canada to a puppet. The federal government of Canada will face harsh criticism now that its dirty political secrets are out in the open.