Charles Michel and Ursula Von Der Leyen fight: Months ago, we had predicted that the European Union will go through an existential crisis in the near future, and guess what. It has already started. The leadership in Brussels is breaking apart and here, we are not talking about the infighting between member states or their leaders. Actually, the chiefs of the European Council and the EU commission are fighting like cats and dogs.
Charles Michel and Ursula Von Der Leyen are fighting acrimoniously, yet no one in the global media is reporting it. The conflict has very little to do with the war in Ukraine. It's more about their ideologies.
According to a brief report by Politico, the relations between European Commission President Ursula von der Leyen and European Council President Charles Michel have worsened to the lowest point possible.
Reportedly, Ursula von der Leyen and Charles Michel are expected to avoid one another ahead of the G20 summit in Bali, Indonesia. Staffers in charge of planning the trip have been given strict orders to prevent any overlap in the schedule. This fight between the two leaders is not only impacting EU's legislative and political agenda, but is also undermining its standings in the world.
The fall of bonhomie
Former German Chancellor Angela Merkel's defense minister Von der Leyen had a long career in domestic politics. Whereas, Michel, on the other hand, held the position of the Prime Minister of Belgium.
When Ursula von der Leyen and Michel were picked to head the two most powerful EU institutions in 2019, they made an unlikely pair due to their contrasting ideologies. Under Charles Michel, Belgium, and under Von der Leyen Germany, had drastically divergent viewpoints on several matters like the Syrian crisis. Yet, their presidencies started smoothly. However, when both leaders visited Turkey in 2021 to meet with Turkish President Tayyip Recep Erdogan, the conflict between them started to come out.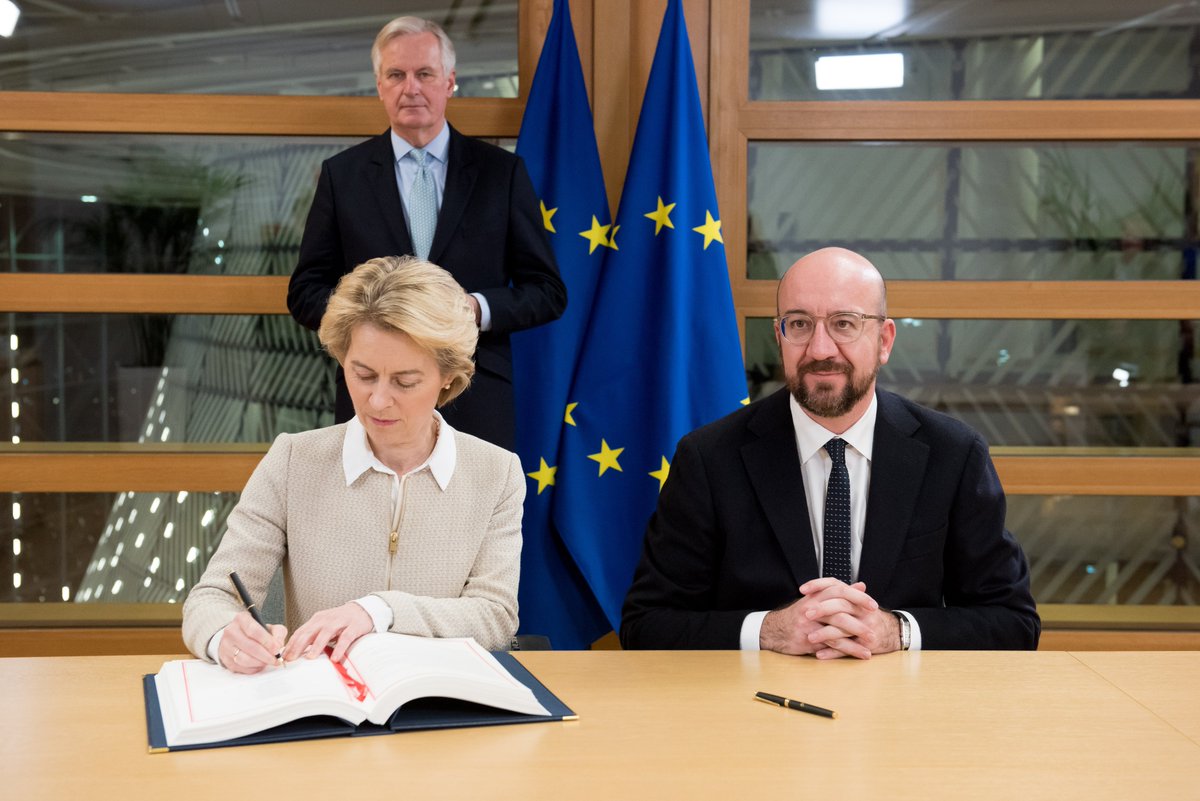 During a photo-op session, Charles Michel took a seat next to Turkish President Recep Tayyip Erdoğan while Von der Leyen was awkwardly seated on a sofa. Then, Ursula literally called Michel 'a sexist' and stressed that it was her insult. At that time, Charles had rebuked Ursula's statement, but nothing else happened.
The tensions have spilled out into public once again, especially over the handling of the energy crisis. This week, in a letter seen by POLITICO, Michel had lambasted Ursula for not coming forward with a proposal for a price cap on natural gas.
Read More: Ursula von der Leyen—The woman responsible for many, if not all, problems in Europe
China: An Apple of Discord
China is another big point of friction between the two leaders. Charles Michel appears to be a stern China hawk, but, Ursula is a shady persona. On numerous occasions, Charles Michel has made it clarion that he despises China. In 2020, Michel warned Chinese President Xi Jinping, that he won't allow the EU to become China's playing field.
'We won't be played', Michel had warned Xi.
Michel had even emphasized at the G7 conference in 2021 that he would take all possible measures to protect the EU from practices that posed security risks, especially from China.
However, Ursula is clearly a pro-China leader. She has never acknowledged China as a serious threat to the European States.
Ursula had once stressed, "It is not possible to shape the world of tomorrow without a strong EU-China partnership". Furthermore, she added, "'EU-China relations are one of the most strategically important relations". Even when Germany began to soften its stance towards China on the port of Hamburg issue, she remained absolutely quiet.
Therefore, it is easy to conclude that the two leaders' ways of handling relations with foreign countries and opinions also differ drastically.
Read More: Meloni has a plan to save Europe, but it has an Ursula Von Der Leyen problem 
In a time of crisis, the EU is supposed to come together, but, both Ursula and Charles are going exactly in opposite directions. This growing infighting between the two top leaders is unquestionably making the EU's diplomacy slower and shredder. Brussels is suffering from a crisis like never before, even then its leaders are busy fighting like mongrels.