Kenya currently faces a housing shortage of over 2 million units, and that number is increasing by more than 200,000 units annually. Urban areas have a large number of informal settlements, where the majority of the population resides. Families generally reside in one-room, cramped dwellings with little ventilation.
More than 40 regions of Nairobi, the capital of Kenya, are classified as slums, and 60% of Nairobi's 4.4 million residents reside in low-income neighbourhoods.
The biggest urban slum in Africa is Kibera, a settlement near Nairobi. Most people in the Kibera slum are extremely poor, making less than $2 per day. The unemployment rate is high. Rape and assault cases are frequent. There aren't many schools, and most people can't afford to educate their kids. There is a shortage of potable water. There are several illnesses that are brought on by bad hygiene. Most slum dwellers don't have access to essential amenities like running water, electricity, or healthcare.
The slum is an illustration of the Kenyan political elite's decades-long apathy: treacherous roads, particularly during the rainy season; sewerage in the street; pools of water; polycarbonate and uncollected waste everywhere; and citizens living in densely populated informal settlements. 
In these low-income settlement situations, there are numerous viral infections that have a negative impact on health. The viruses that cause pneumonia and diarrhoea are some of the most dangerous ones. The primary causes of death in children under five are diarrhoea and pneumonia.
You see, these lands were not developed; instead, they were held for speculative purposes. Over time, tens of thousands of overcrowded, uncontrolled, and extremely profitable corrugated iron shacks were constructed for rent. The poor are then made to pay the most for the poorest services.
Moreover, the "service" is offered through unauthorised connections, which results in huge revenues for the intermediaries and significant losses for the government and service providers. It thus becomes challenging for the poor to overcome the challenges of crime and corruption.
Ruto's master plan:
The Kenyan government has made a clear statement indicating its intention to fix this problem.
President William Ruto recently disclosed his ambition to turn the Kibera slum into an estate.
Ruto stated that he is committed to ensuring that the livelihoods of those living in the informal settlement are altered through the ongoing affordable housing programme.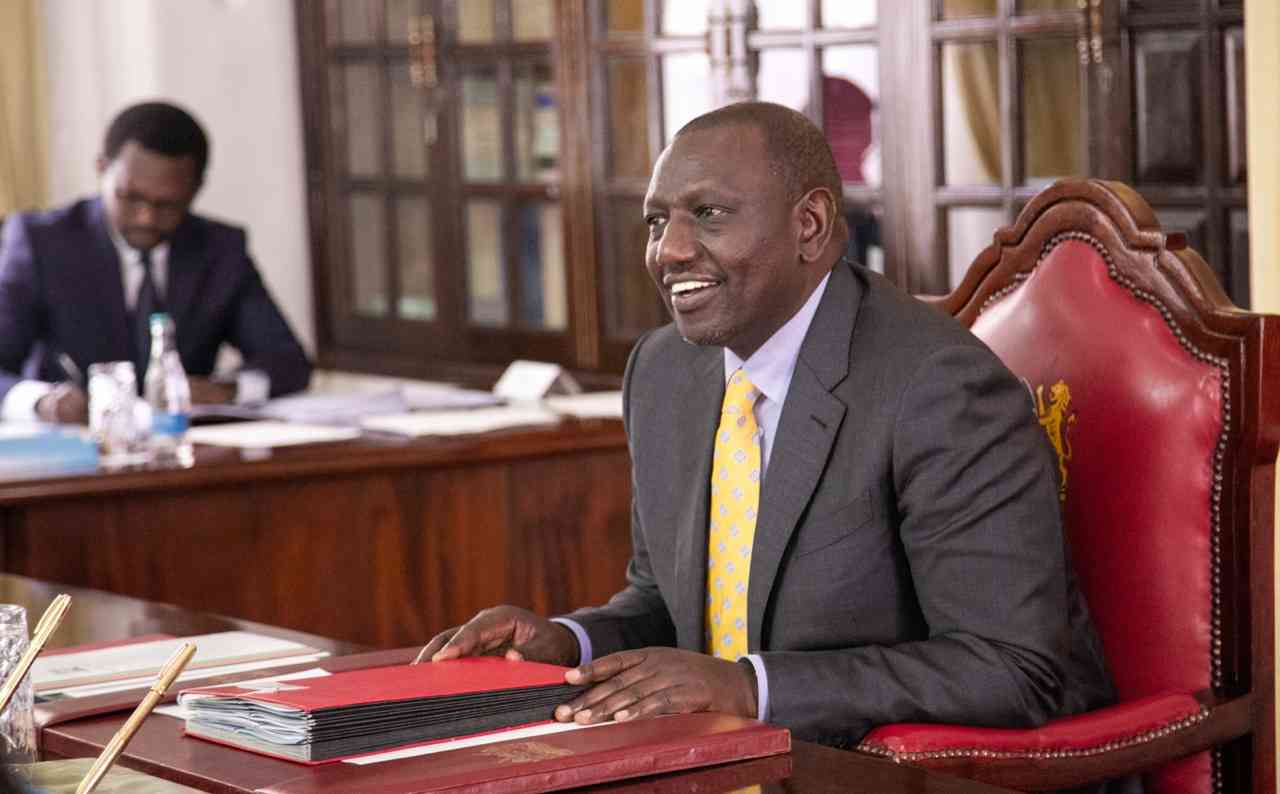 "God willing, by the end of my term, I want to change Kibera to be a real estate, not a slum," Ruto said.
According to him, 5,000 housing units are already being built in the area, and an equal number will gradually be on the market.
The Kenya Kwanza administration, he added, aims at ensuring all government project benefits all Kenyans equally.
Well, Ruto has already demonstrated that he has exceptional administrative and political acumen. Indicative of how staunch nationalist the President has been during his tenure, is the current regime's continued backing for local industries and regulation of the evil activities that Western nations participate in on Kenyan soil. You see, Ruto is astute to see the great potential that his country possesses, but in order to realise his vision of an influential and potent Kenya, his government must act quickly to address the escalating slum crisis.