Kherson files: Bridges are being blown up and dams are being thrashed. Ukraine's so-called grand entry into Kherson is turning calamitous for Ukrainians. Last week, we predicted that attention-thirsty Zelensky is planning to carry out an economic and social genocide of his own people. And it happened as we had forecasted. The Kakhovskaya hydroelectric power station dam was bombed, and once more, Russia and Ukraine started blaming one another for the attack.
Six missiles were allegedly fired at the Kakhovskaya hydroelectric power station dam by the Ukrainian military, according to Russia, which is purportedly evacuating Kherson. But it was unclear who was responsible for this heinous crime. But it's obvious now. Zelensky has once again proven that he is the only evil responsible for this "black swan" event.
After successfully recapturing the evacuated city of Kherson, Ukrainian authorities have prohibited western media from trying to enter the region. Ukrainska Pravda has reported that Ukraine has barred journalists from the US and the UK from entering Kherson. The Ukrainian military reportedly revoked several foreign and local journalists' permits after they were found to have reported without Ukraine's consent.
Employees of CNN and Sky News are among those impacted, a local NGO told the news website Ukrainska Pravda.
Journalists were performing without ethics?
The Ukrainian military has accused the journalists of "ignoring existing prohibitions and warnings" and operating in the city, which has fallen under the control of the Kyiv forces, without authorization from Ukrainian commanders and the military's PR services.
The General staff on a Facebook post stressed, "Recently, some media representatives… carried out professional activities in the city of Kherson even before the completion of stabilization measures,"
He furthermore added, "Work permits of these media representatives, who violated the rules of work in the combat areas, had been canceled and their press cards are recognized as not valid anymore,"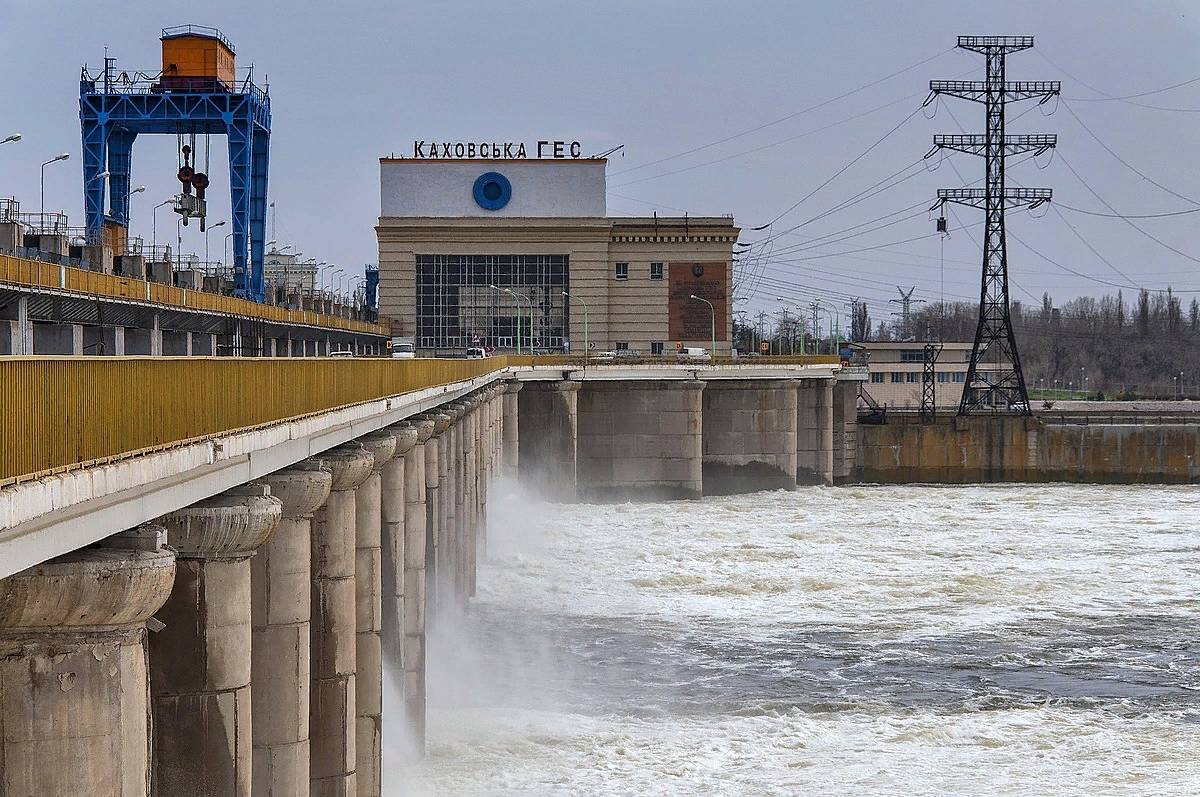 All in all, the Ukrainian forces have barred the western media from doing any sort of reporting from here, and the cause of this is the broadcast of some shocking video from Ukraine on international television.
For an example, CNN by mistake, recorded and broadcast a fascist salute during a rally with Nazi chants by the Ukrainian military.
This might be one of the major causes behind the cancellation of their film crew accreditation in Ukraine.
Read More: Hungary and Italy will not spend even a single penny on Ukraine's "rebuilding"
Scared for Kherson files!
The western media has occasionally reported the wrongdoings of Ukraine in the war and the Ukrainian military has often attempted to harass those journalists on Ukrainian soil. For instance, in July, Reporters Without Borders (RSF) criticized Ukraine over "abuses" against foreign and local journalists, saying that thousands of them had "difficulties gaining access to certain places and difficulties filming or taking photos, and even are occasionally detained."
The group cited an unnamed media worker, who claimed that "the Ukrainian authorities see foreign journalists as influence relays rather than information vehicles." The RSF acknowledged that restrictions linked to national security were legitimate, but insisted that Kyiv had been applying them disproportionately.
Furthermore, there are a plethora of other reasons for Kherson's prohibition of western media. And another major reason is the bombing of the Kakhovskaya dam. The Kakhovskaya hydroelectric dam in Russia's Kherson Region suffered "colossal" damage during attacks by Ukrainian forces, a local official has said. Russian officials at the dam have also stressed that Ukraine launched numerous strikes on the dam with the use of US-supplied HIMARS multiple rocket launch systems.
Read More: Zelensky plans to carry out an economic genocide in Ukraine
The credibility of these claims could only be figured out by the media outlets , but the Ukrainian authorities banned them. It is quite clear from the above mentioned points that Ukraine has banned the western journalists from its country because it wants to bury the Kherson files.