M Chinnaswamy Stadium – Overview
M Chinnaswamy Stadium is a cricket stadium which is located in Bangalore, Karnataka. Formerly this stadium is known as Karnataka State Cricket Association Stadium. This stadium is Established in the year ​​1969. It has the Capacity of approximately 40,000 people. Owner of this cricket stadium is Government of Karnataka and it's Director is Karnataka State Cricket Association.
History of the Stadium
M Chinnaswamy, who was the President of the Indian Board from 1977 to 1980, and was involved in the administration of Karnataka cricket for nearly four decades. The foundation stone for the stadium was laid in May 1969 and construction began in 1970.
The M Chinnaswamy Stadium was earlier named as the Karnataka State Cricket Association (KSCA) Stadium. But as a tribute to former BCCI president M Chinnaswamy, later it was renamed as M Chinnaswamy Stadium. The stadium was granted Test status in 1974–75 and hosted the West Indies in the opening match, although the stadium was only half built.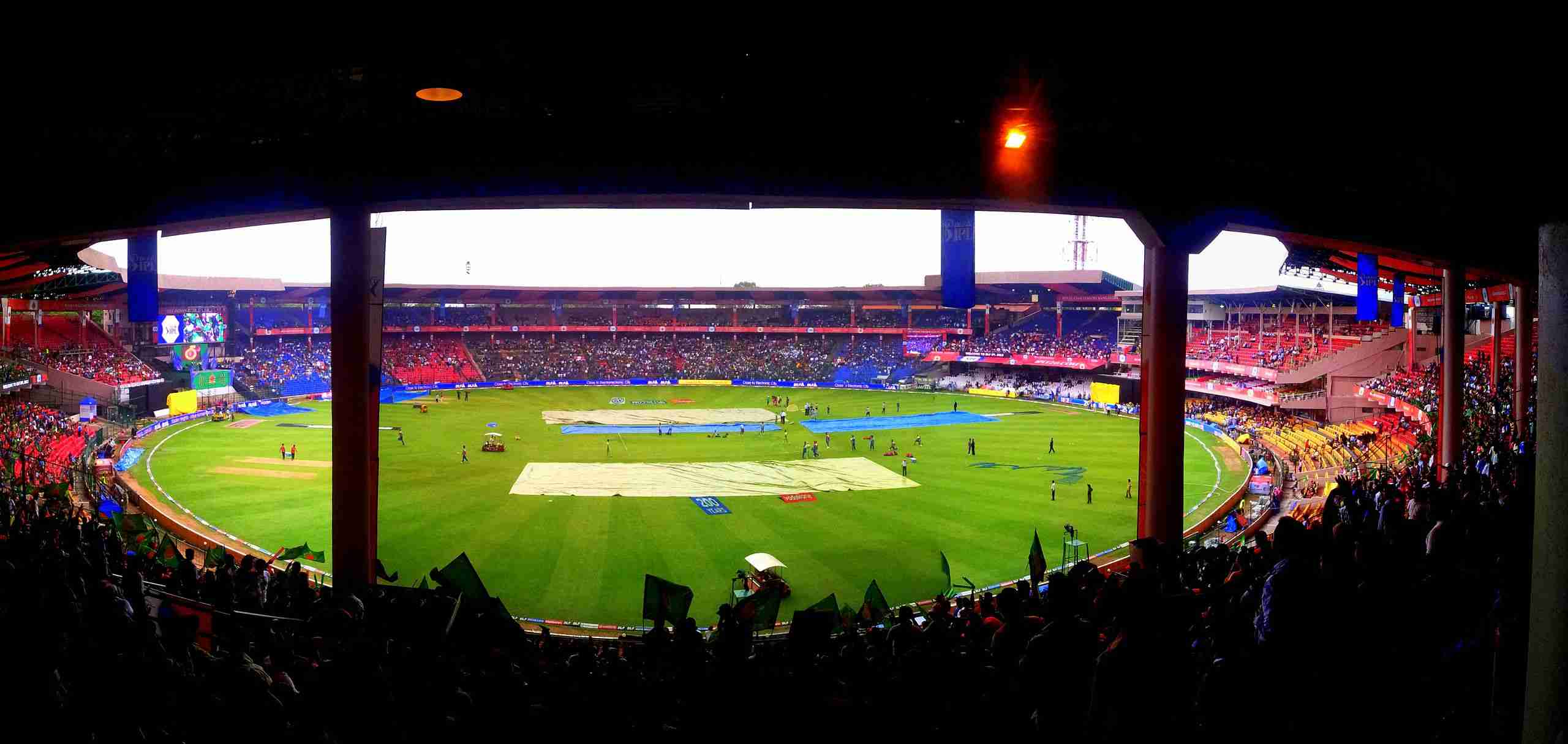 Also Read: Mohali Cricket Stadium, History, Travel Guide and How to reach
Amazing facts about M Chinnaswamy Stadium
It was earlier known as Karnataka State Cricket Stadium and later it was renamed as Chinnaswamy Stadium after former BCCI President M Chinnaswamy.
Sir Isaac Vivian Alexander Richards, one of the greatest players, made his debut in 1974 for the first test match between India vs West Indies.
One of the greatest moments for the Indian team happened in 1996 India vs Pakistan World Cup quarter-final where Venkatesh Prasad gave his biggest dismissal in cricket to Amir Sohail and it was also the first day/night match.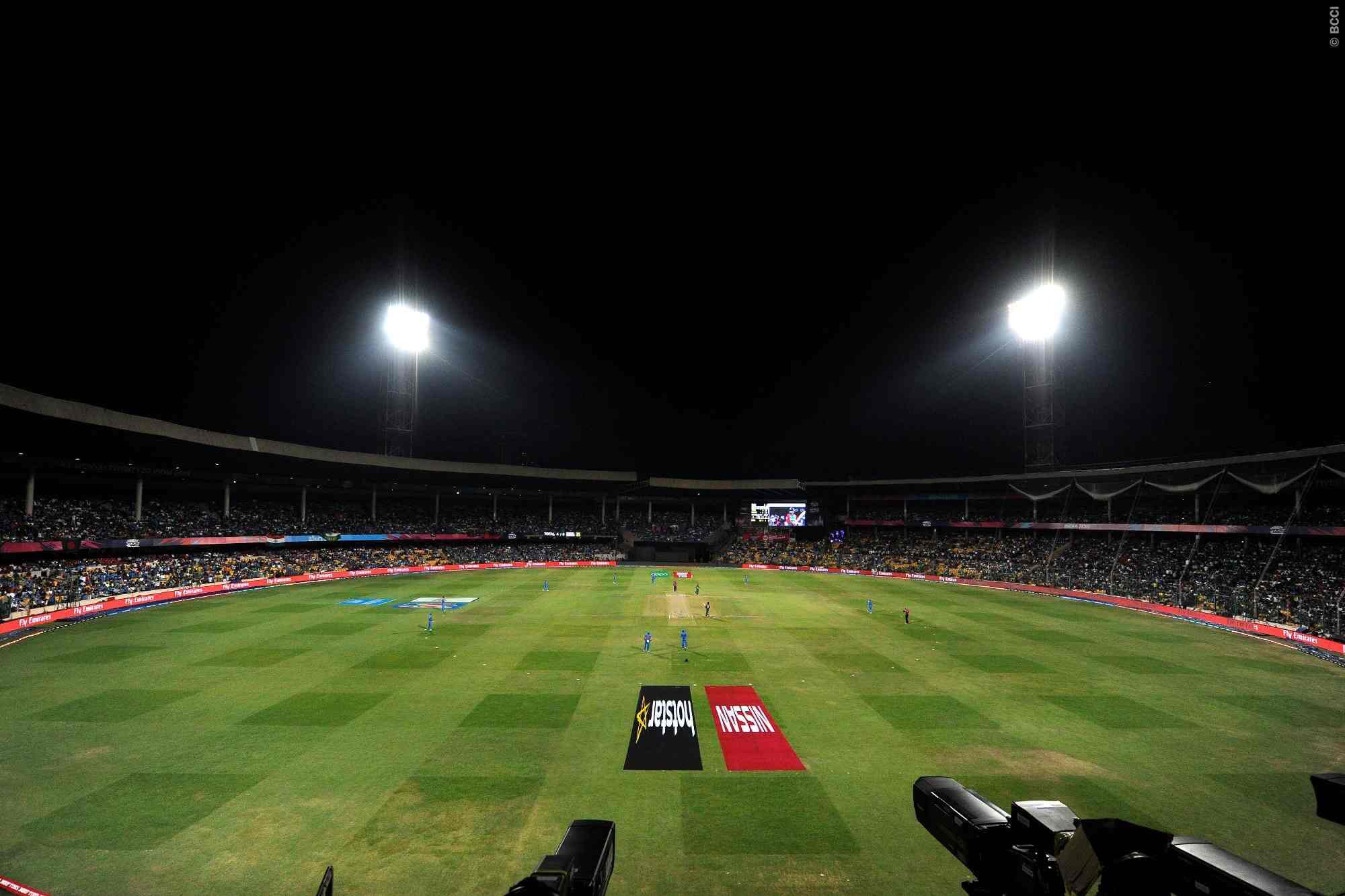 Also Read: Sheikh Zayed Stadium Abu Dhabi, History, Features and States
In the year 1996, it was also used for Miss World (1996).
Fronted by a massive wall made of 10,000 bricks, this 27 ft high and 15 ft wide structure standing a few steps away from the stadium is a unique tribute to the home born cricketer Rahul Dravid who made it big in world cricket.
In the year 2015 it became the first solar powered stadium, the roof of the stadium generated more than 4 lakh kilowatts of electricity in a year.
This stadium installed "state-of-the-art vacuum power drainage system" and it is 36 times faster and it does its work in 20 minutes and the stadium becomes good for playing again.
Also Read: Cricketer Pankaj Singh Biography, Career and life story
FAQs
How To Reach M Chinnaswamy Stadium Karnataka?
By aeroplane- To reach Chinnaswamy Stadium Bengaluru you need to take a flight to Bengaluru International Airport. From there you can take an auto or taxi or rent a car to the stadium. To reach Chinnaswamy Stadium from Bangalore International Airport it takes approximately 1 hour 10 minutes.
By railway- you can also reach this stadium by train as first you have to reach Bangalore City Railway Station from there you have to go through by bus taxi or auto. It will only take 10-15 minutes from Stadium Road, Bangalore City Railway Station to reach Sriramapuram to Chinnaswamy Stadium.
Install our app for more news and daily updates: @tfiglobal