Unlike a good leader who deals with and breaks down the problems of his people, Justin Trudeau only knows how to exacerbate them. Canadian consumers are pulling back on their spending as inflation is eroding their purchasing power. The country's GDP is shrinking; in fact, the Canadian economy might soon be heading into a recession. Housing is becoming more and more unaffordable. Rents are burning a hole in the pockets of Canadians. And how has the Canadian prime minister thought of catering to that crisis? By welcoming a hundred thousand immigrants each year.
In Canada, inflation is on the rise, and Canadians are struggling to make ends meet. Such is the gravity of the situation that an ordinary Canadian can't buy a house or pay rent; their kitchens are grappling with hefty grocery bills, and Mr. Trudeau thought of adding insult to their injuries. He has now introduced a plan to welcome 500,000 immigrants to the Canada every year. But, is Canada currently in a position to cope with Trudeau's new idea? As per our understanding, the plan is bound to have a ripple effect on the crises the country is already facing. 
Read more: For the first time in Canada's history,  English and French are losing out to 'new languages'
In order to address a major labour shortage, Canada has disclosed plans for a significant increase in the number of immigrants entering the nation. Last week, the new strategy was unveiled by Immigration Minister Sean Fraser.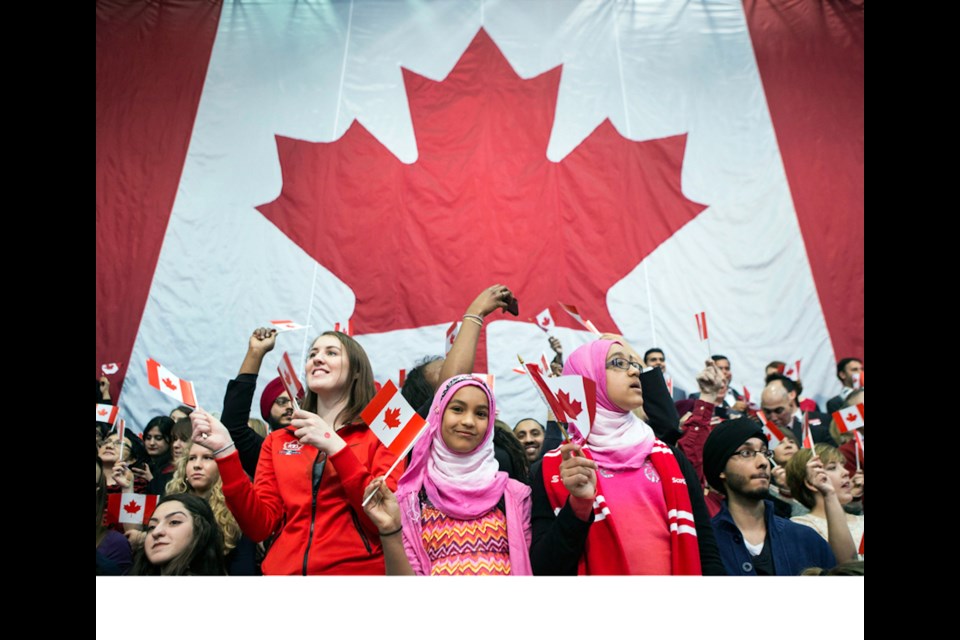 The announcement signals a significant increase from the 405,000 immigrants that came to Canada last year and the 465,000 expected to arrive next year. The announcement also signals the growing pains that will come with the booming population. But, this is what the federal government ignored while drafting the plan. 
This information follows the release last month of updated census data that showed a record-high 23% of the population is now made up of immigrants and permanent residents.
Four out of every five increases in Canada's labour force between 2016 and 2021 were due to immigrants. Recent immigrants were largely chosen for their capacity to boost the country's economy.
Canada is planning a more moderate increase in the number of family reunification immigrants, from about 106,000 in 2023 to about 118,000 in 2025.
In a bid to tackle the employment crisis in the country, the Liberal government is all set to hurt Canadian households. With the increasing population, accommodations will also get pricier, which will in turn hurt the pockets of Canadians. The cost of owning or renting a home is already climbing rapidly in the country. Rents have become another troubling aspect of the burgeoning inflation. In April, they rose 4.5 per cent, the largest annual increase since 1990. Rents were up 12.6 per cent in Prince Edward Island, 5.3 per cent in Ontario, and 6.4 per cent in British Columbia. 
Read More: Unless Canada's retirement laws are changed, the country will soon be run by migrants
It's true that the rise in housing prices is a global phenomenon; however, Canada's case seems a little trickier. The housing crisis in Canada plays a key role in aggravating the food crisis too. You see, in Canada, housing affordability and food security are closely connected. This is called the "housing-food insecurity" nexus.
A research study quoted by 'The Conversation' defined this nexus as the "co-occurrence of housing and food insecurity, often resulting from unaffordable housing costs (and the relative flexibility of food expenditure) in the context of neoliberal housing policy and market conditions where living costs outstrip incomes for many."
In simple words, rising inflation forces people in lower-income groups to make difficult choices as to what should be given the highest priority, housing affordability or food security. So, now the Canadians under Trudeau's regime must brace themselves to be deprived of not only shelter but food too. Since the country's immigration policy remains lean and welcoming, such crises will soon become a trend.