EU tried to kill the truth by making it unavailable to the European people. It tried to fest people with propaganda by distorting and manipulating the facts. But, truth can't be hidden for long. And the recent episode by European Union has only exposed how fearful they are of the truth.
As George R.R. Martin said, "When you tear out a man's tongue, you are not proving him a liar, you're only telling the world that you fear what he might say."
The EU is becoming increasingly desperate to find new ways to harm Russia. They no longer have any weapons to donate to Ukraine, and the situation is getting more difficult due to rising inflation and political upheaval.
According to draught documents cited by the EU Observer on Monday, the upcoming ninth round of penalties will likely target RT and other Russian media outlets that have been charged with posing "a threat to the Union's public order and security."
ANO TV-Novosti, the parent company of RT, is allegedly accused by lawmakers of "gravely distorting and manipulating facts." The following package would also impose personal sanctions on about 200 people and businesses and revoke broadcast licences for three Russian channels that have also been charged with attempting to "destabilise EU countries" (NTV/NTV Mir, Rossiya 1, and REN TV).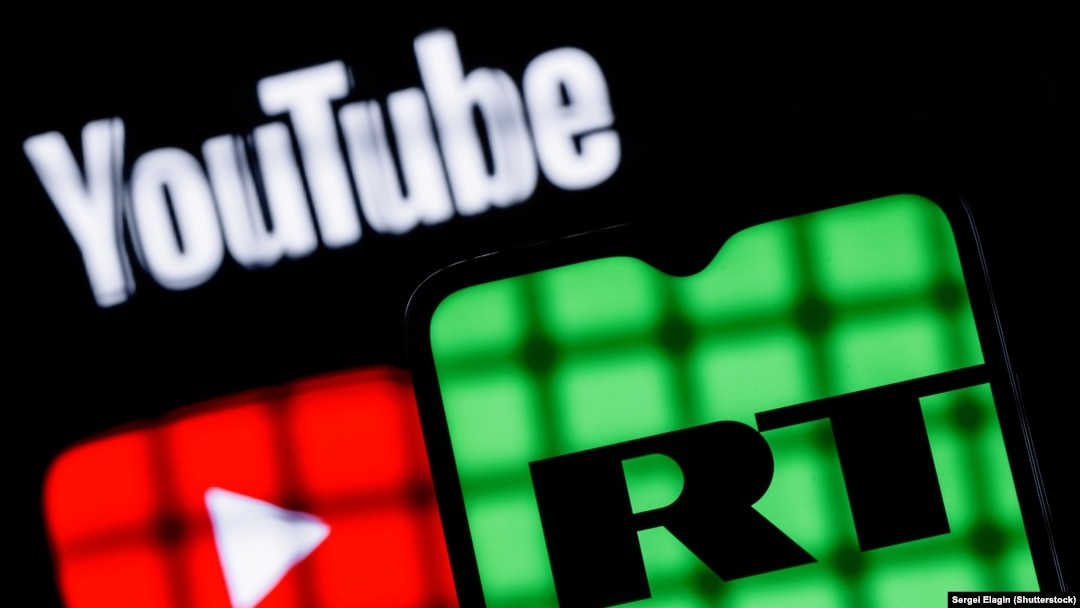 The action comes as Western politicians and media outlets have criticised Russian media outlets, including RT and its German-language spinoff RT DE, for airing what they refer to as "propaganda" and "Kremlin talking points."
Since Moscow began its special military campaign in Ukraine in late February, the majority of other significant Russian news organisations, including RT, Sputnik, and others, have been already prohibited from airing in the EU.
Read More: US accuses Boris Johnson of sabotaging Ukraine-Russia peace deal
At this stage of the Russia-Ukraine war, we can say that Brussels has failed to make the impact it intended from sanctions. It wanted to hurt the Russian economy, but it has drastically failed in its objectives. The sanctions have backfired and now its own economy has been suffering. It has nothing to show for what it has achieved from the sanctions which have caused a huge deal of suffering to the European people.
The banning of Russian media isn't ethical. Ricardo Gutierrez, general secretary of the European Federation of Journalists, has criticised the EU for restricting RT and Sputnik without first consulting state media authorities. He issued a warning that such an approach harmed press freedom in Europe in an interview with France 24 last week.
Gutierrez noted, "The rules are very clear in this area: If these television channels violate the broadcasting rules, by inciting hatred for example, then yes, they must be banned. But it is not enough to say that they are propagandists."
Read More: Russia's latest missiles push sends Washington in a state of tizzy
European Union now wants people to be exposed to a constant barrage of Western Fake News, Lies and Propaganda. And, anything which encounters it would be blocked. It lately said that Twitter would be banned if the platform doesn't follow its content moderation rules.
EU aims to control the narrative by telling you what to think by programming your thought process. But, the banning of RT and other Russian sites hasn't worked at all. Many European residents have been evading the sanctions and continuing to read and watch the channels using Telegram, YouTube, and other means, according to a survey by the German editorial network (RND).
According to a CeMAS poll earlier this month, roughly 44% of Germans agreed with the Insider's assertion that "Putin was fighting against the global elite, which secretly controls the world." The newspaper also discovered a sizable network of Telegram channels in German that shared pro-Russian content.
It's clear that the efforts and sanctions to block Russian media in Europe aren't working. All these things remind me of what Gautam Buddha once said, "Three things can't be long hidden: The Sun, The Moon and The Truth."