The US eyes the dream of global dominance in terms of power but unfortunately it couldn't surpass the standards of Russia. The two countries generally shared warm relations under Russian President Boris Yeltsin (1991-99) until the NATO bombing of Yugoslavia in 1999, after which things started taking a turn. The relations got strained significantly following Vladimir Putin regaining control of Russia. Russia then annexed Crimea, it militarily intervened in Ukraine, which led to the severing of ties between Washington and Moscow.
Ever since Russia invaded Ukraine, the US has been having sleepless nights as it wants to wage an attack on the country but fears of own's consequent doom. And now Russia has given another reason for the US to have nightmares.
Recently, Russia's ex-president Dmitry Medvedev announced that the country was ramping up production of new-generation weapons to protect itself from enemies in Europe, the United States and Australia.
"We are increasing production of the most powerful means of destruction. Including those based on new principles," Mr. Medvedev said on messaging app Telegram. "Our enemies dug in not only in the Kyiv province of our own Malorossiya," Mr. Medvedev said, referring to modern-day Ukraine provinces that were part of the Russian Empire under the Tsars.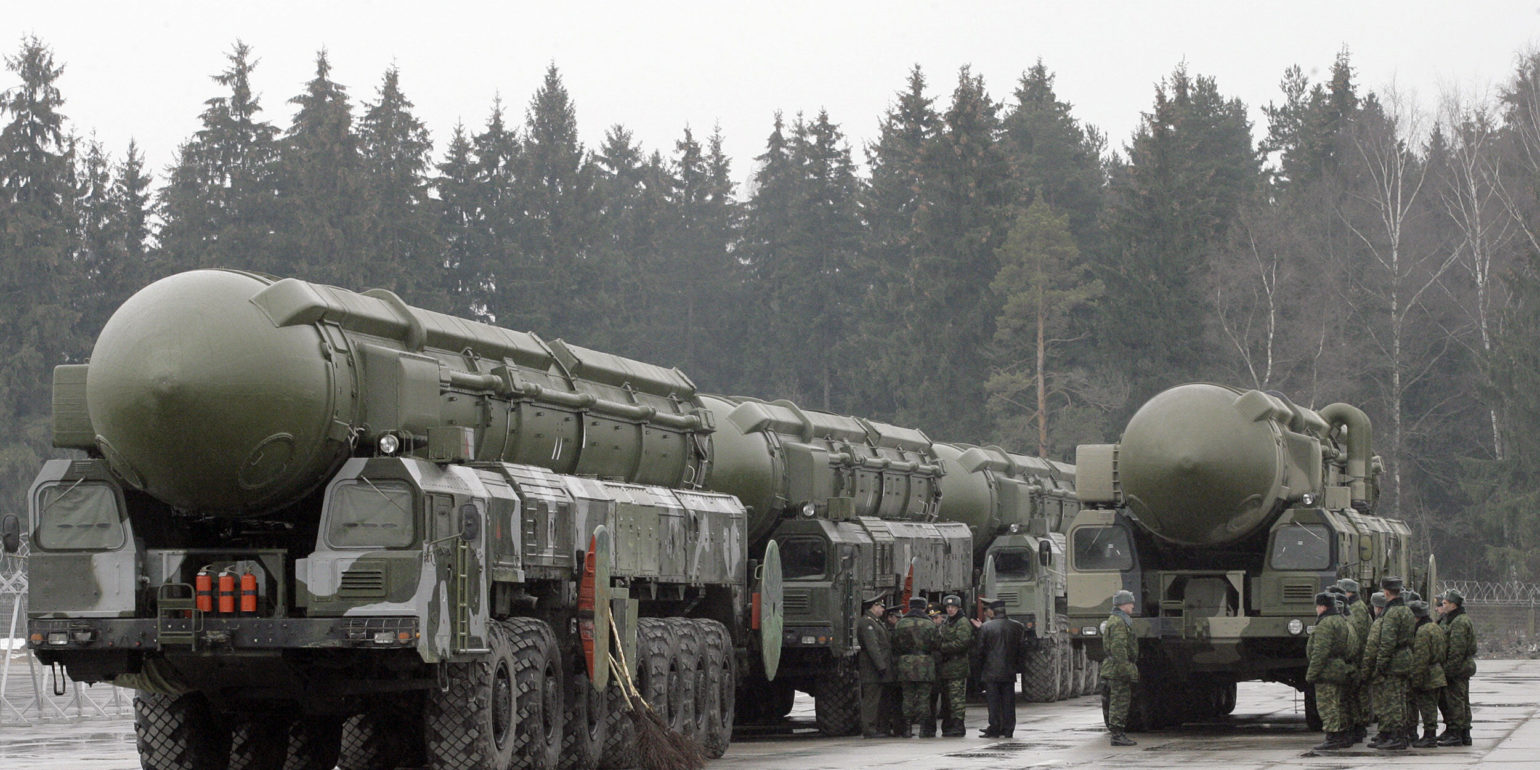 "It is in Europe, North America, Japan, Australia, New Zealand, and a whole number of other places that pledged allegiance to the Nazi." Mr. Medvedev, who is also the deputy head of Russia's Security Council, did not elaborate on the weapons.
Read More: 'Let's go. You and Me. A one-on-one. LIVE,' Vladimir Putin throws a challenge at Joe Biden as Biden calls him a 'killer'
Moreover, Russian President Vladimir Putin has often stated that Russia is developing new types of weapons, including hypersonic weapons capable of circumventing all existing missile defence systems.
Since Mr. Putin dispatched troops to Ukraine on February 24, the 57-year-old Medvedev has resorted to social media on a regular basis, writing increasingly bombastic posts. With Moscow on the defensive in pro-Western Ukraine, the military standoff has fuelled fears that Russia may turn to nuclear weapons to win a military breakthrough.
According to the Kremlin chief, Russia's cruise missiles and hypersonic weapons are "more contemporary and even more efficient" than those of the United States. So, the development of more powerful weapons must have sent shivers down the spine of the US who is eyeing the dream of destroying Russia.
The tussle always keeps on brewing between the two nations over one or other thing. A year back, in an interview US President Joe Biden called his Russian counterpart, President Vladimir Putin, a killer, which became a watershed movement in the post cold war relations between the two states. The Russians got infuriated and Putin called out Joe Biden for a one on one PPV. Not a boxing one though, a debate, live between the two Presidents.
President Joe Biden's characterisation of Russian President Vladimir Putin as a "killer" has prompted Putin to challenge Biden to a live-streamed discussion with him. However, while Putin portrayed himself as funny throughout the conversation, the rest of the Russian government has responded angrily to Biden, for what he said.
Read More: Biden invites Russia to nuke Ukraine
But, one thing is clear that Biden never had any intention to improve relations with Russia. Hence, Russia is ramping up its defence game against its arch enemies like the US leaving them in a state of tizzy.