JK Temple, Kanpur – Overview
JK Temple is a modern Hindu temple of Radhakrishna located in Sarvodaya Nagar, Kanpur, Uttar Pradesh. The real name of JK Mandir is Juggilal Kamalapat Mandir. There are five shrines in this temple.
The main deity of the central temple is dedicated to Shri Radhakrishna. Other temples are adorned with idols of Laxminarayan, Lord Ardhanarishwara, Lord Narmadeshwara, and Lord Hanuman. The mandap of the temple is constructed with a high roof for adequate ventilation of light and air.
History and Architecture of Juggilal Kamalapat Mandir
JK Temple was built by JK Trust in the year 1960 and most of the expenses of the temple are managed by the funds of the trust. The Singhania family, which owns several companies JK Organisation formed a trust in 1953 by the name of JK Trust.
JK temple displays one of the best architectural work which includes beautiful stone carvings on the outside along with conical roofs for proper ventilation. The east-west facing Sri Radhakrishna Temple with its grand marble pediment and iconic temple is a masterpiece of architecture. It displays the use of ancient and modern, as well as South Indian and North Indian design methods, which makes it a unique structure. This temple is surrounded with ponds and garden area with lush greenery which enhance the beauty of this temple.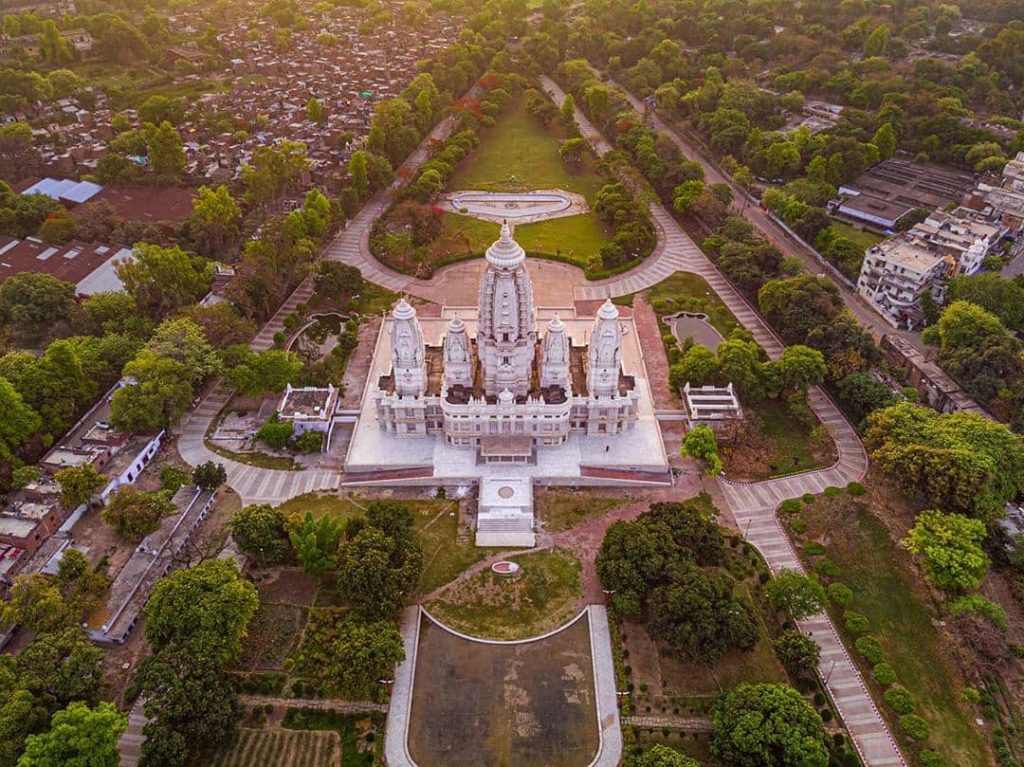 Also Read: Raghunath Temple: Timings, History, Travel guide and how to reach
Best Time to Visit this Temple
October to March is a suitable time to visit JK Temple. At this time the weather is cool and the surrounding garden is in bloom. You can also see the beautiful Janmashtami celebrations at the temple which held in the month of August every year.
Tourist places near JK Temple, Kanpur
Moti Jheel
Moti Jheel is one of the best places, You can also explore  the greenery of  environment. Here you can spend happy best time with your family, children, friends. One can also do swings and boating along the lake here.
Phool Bagh and Kanpur Museum
Phool Bagh is very important from the historical form of Kanpur. Big political rallies and public meetings are organized here. The biggest museum of this city is also in Phool Bagh. Artefacts and documents from the colonial period to modern Kanpur have been kept in this museum.
Also Read: Chilkur Balaji Temple, Timings, History, Travel guide and how to reach
Glass Temple
This glass Temple of Kanpur is one of the main temples dedicated to Jainism. This temple is completely made of glass pieces and mirrors. This beautiful temple made of glass houses the idols of the mighty Lord Mahavira and the rest of the 23 Jain Tirthankaras. The colorful ornate figures made here which fascinate the mind. There is also a beautiful garden in this temple.
Ganga Barrage
Ganga Barrage is one of the best places to visit near this temple. Due to the bank of the river, boating is also done here. You can also enjoy the Ganga barrage by walking on the street of about 2 to 3 kms.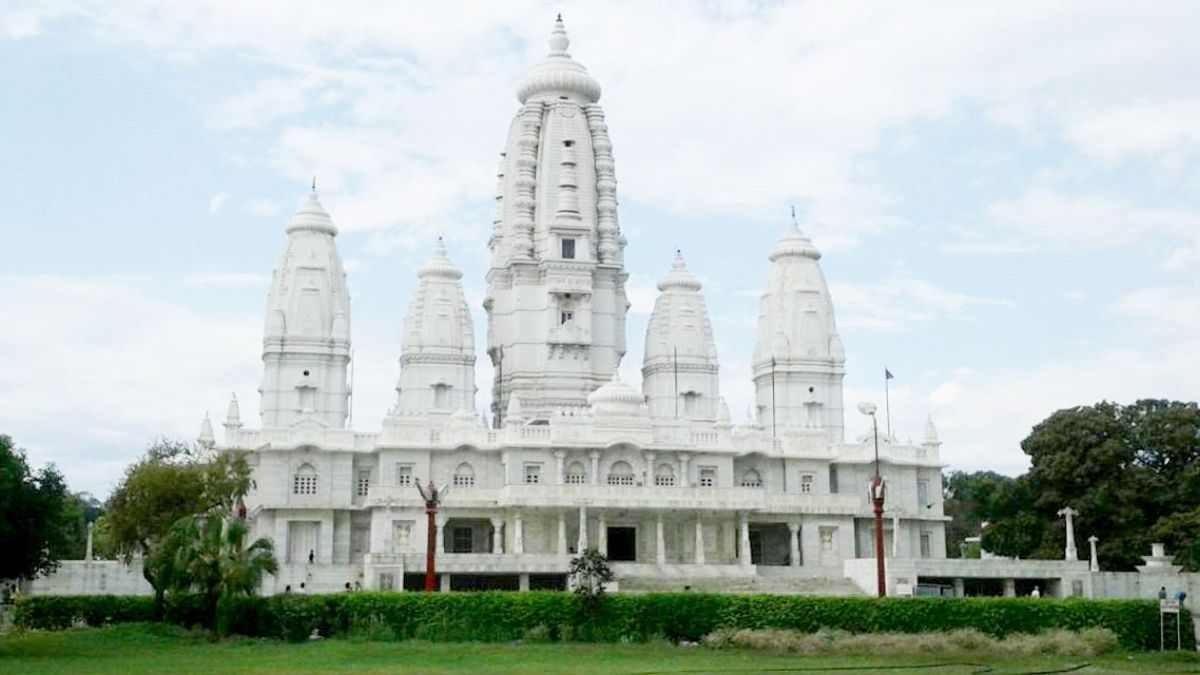 Also Read: Rani Sati Temple, Jhunjhunu History, Travel Guide and how to reach
How to reach JK Temple, Kanpur
By Air- Nearest airport is Ganesh Shankar Vidyarthi Airport, Kanpur. From here you can take local transport to reach this temple.
By Train- The nearest railway station is Kanpur Central. Local vehicles are available from anywhere in the city to reach this temple.
By Road- This temple is located in the city so you can easily reach here from any part of the country by bus or taxi and local transport is also easily available for this temple.
Subscribe our TFI Dharma YouTube channel to watch Devotional videos because we are here to serve Sanatana Dhrama: TFIDHARMA