Moti Dungri Ganesh Ji Temple – Overview
Moti Dungri Ganesh Ji Temple is about 760 years old idol located in Jaipur, where devotees come from different parts of the country to visit this temple. People perform puja for their new vehicles in this temple, where people from other cities of the country including Rajasthan come to do Puja their new vehicles. It is believed that performing vehicle Puja in this Ganesh temple does not cause any accidents.
History of this Temple
This temple of Lord Ganesha is situated at the foothills of Moti Dungri of Jaipur, to which the unwavering faith of other devotees including Jaipur is attached. Historians say that this ancient idol of Ganesha was brought in 1761 AD from Pihar Mavli, the queen of Maharaja Madho Singh I of Jaipur.
This idol was about 500 years old when this idol was brought from Gujarat. Seth Palliwal of Jaipur had brought this statue of Ganesh ji from Gujarat and under the supervision of Palliwal ji, this statue was installed after the construction of the temple in Moti Dungri.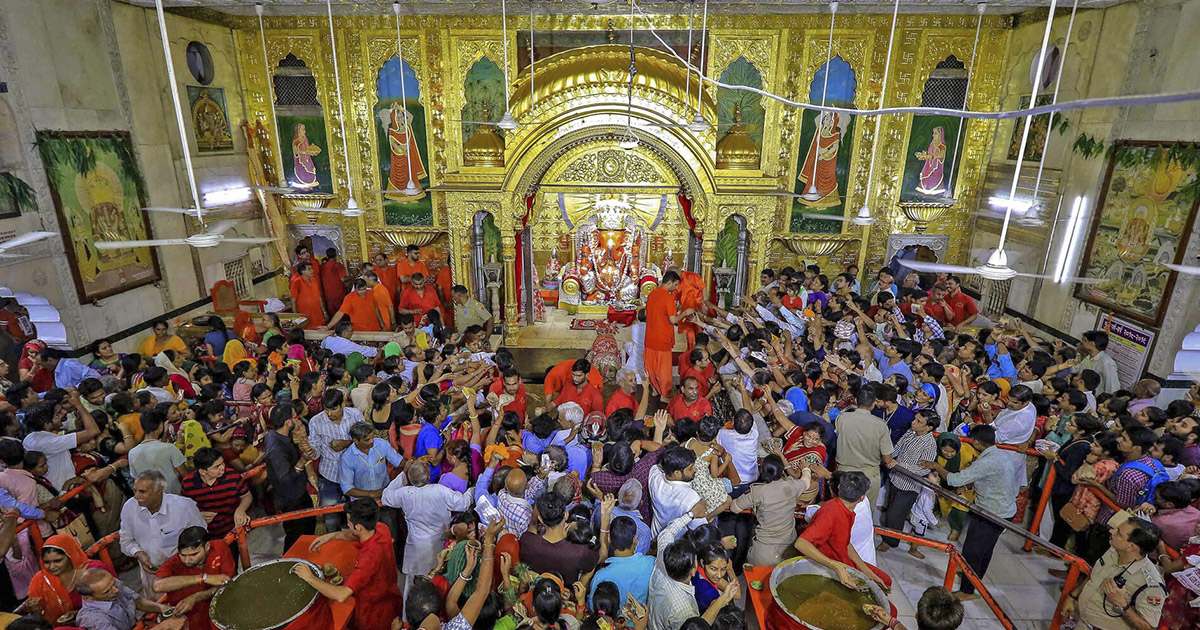 In this temple, laddoos are offered to Ganesha along with vermilion. New vehicles are also worshiped here. It is believed that by doing this the vehicles do not get accident.
Also Read: Virpur Jalaram Temple: Timings, History, Travel Guide and How to reach
Best time to visit this Temple
The best time to visit Moti Dungri Ganesh Temple Jaipur is between the months of October and February, which mark the winter season in Rajasthan. Which is the best time for your travel. The summer season is not that favourable for a trip to Jaipur as the temperature in this Jaipur rises up to 40°C.
Place to visit near Moti Dungri Ganesh Ji Temple
Hawa Mahal
The most popular historical places in Jaipur, Hawa Mahal is made of pink sandstone and has beautifully carved jharokhas. Conceived by Maharaja Pratap Singh, a great devotee of Lord Krishna, there are over 950 jharokhas or enclosed balconies with beautiful mirror work. Legend has it that these jharokhas were built for the queens to enjoy their time appreciating the beauty of the city.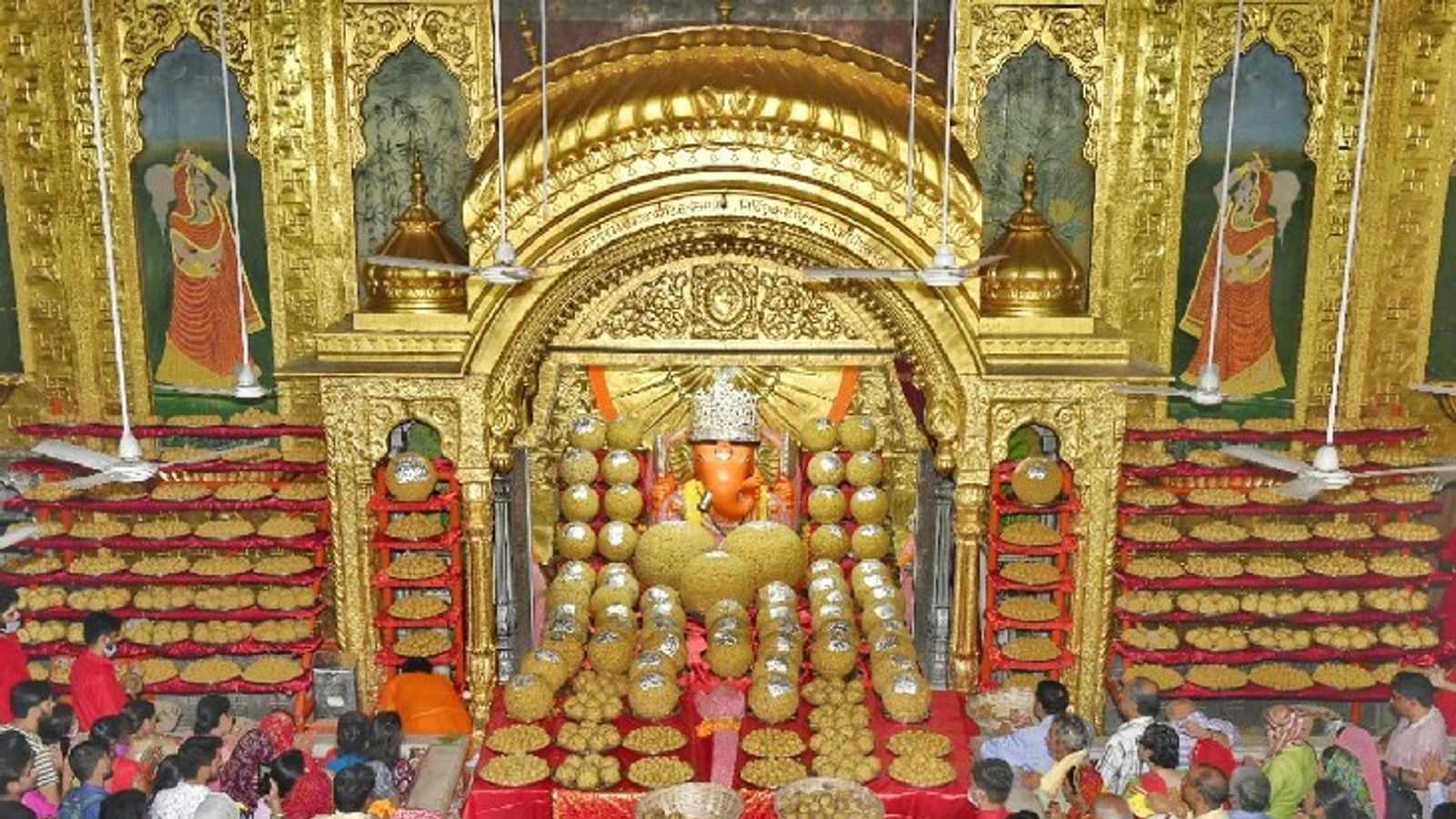 Also Read: Karmanghat Hanuman Temple, Timings, History, Travel Guide and How to reach
Birla Temple
If you want to see the most beautiful temple of Jaipur then you must visit this place. Birla temple has been attracting people ever since it came into existence. This Hindu temple situated at Moti Dungri Hill base is a peaceful, splendid and picturesque pilgrimage site. The main attraction of this temple is its amazing architecture and white marble design.
Abhaneri Step Well
Another gem of a place in Jaipur is the Abhaneri Step Well which is still an architectural inspiration for many. Standing at a height of 100 feet, this building has 13 floors and 3500 steps that lead you to the well. In short, the mesmerizing beauty of this place will mesmerize you and how!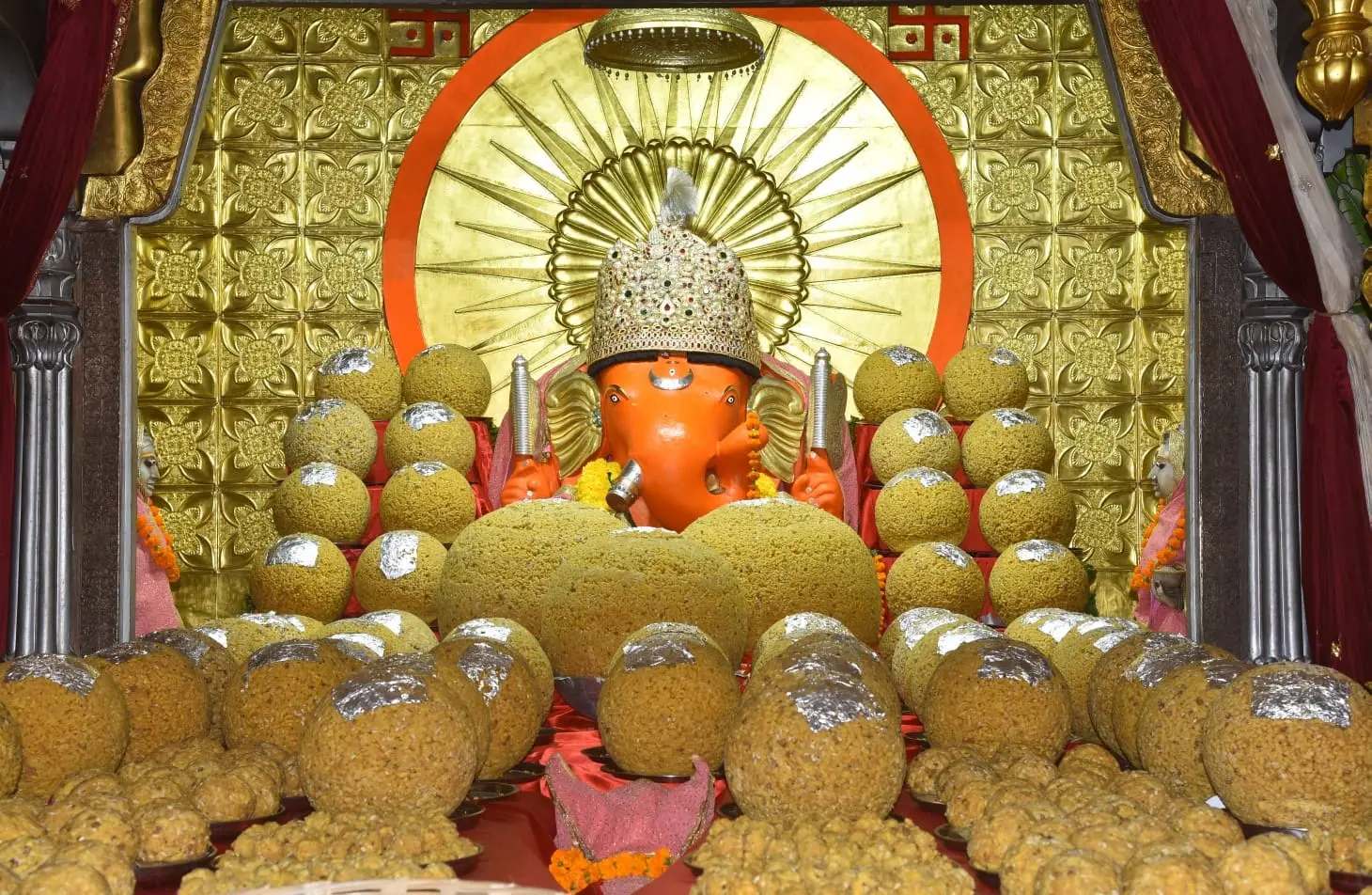 Also Read: Kurudumale Ganesha Temple, Kolar: History and Travel Guide
How to reach Moti Dungri Ganesh Ji Temple
By Air- The nearest airport to this Temple located in Moti Dungri is Sanganer Airport of Jaipur city, which is at the distance of about 8.5 km from the temple. Taxi facility is available from Sanganer Airport to reach Moti Dungri Ganesh Ji Temple.
By Train- The nearest railway station from this temple is Jaipur railway station, which is at the distance of about 8 km from this temple. And from here also you can go to Moti Dungri Ganesh Ji Temple by taking a taxi or local transport.
By Road- The nearest bus stand is in Jaipur, from where taxi facility is available to reach Moti Dungri Ganesh Ji Temple. You can also reach this temple by own transport as roads to this place is well connected with the different part of country.
Subscribe our TFI Dharma YouTube channel to watch Devotional videos because we are here to serve Sanatana Dhrama: TFIDHARMA