Kapilash Temple, Orissa – Overview
The temple of Kapilash popularly known as Chandrasekhara Temple is situated in the north eastern part of Dhenkanal town, Orissa, India at a distance of 26 km from the district headquarter. The temples are situated at an altitude of about 2239 feet above sea level.
The main tower of the temple is 60 feet high. There are two routes to the temple. One by climbing 1352 steps and the other via Barabanki or by traveling via a circuitous route.
History of this Temple
King Narasimhadeva I of the Ganga dynasty built this temple for Sri Chandrasekhara in 1246 CE, as indicated in the Kapilasha temple inscription. Payamrit Kund is present on the left side of the temple and Marichi Kund on the right side. There is a wooden Jagmohan in the temple. Shri Ganesh, Kartikeya, Gangadevi etc. Are seated in the temple. Patit Pawan is installed in the Jagannath temple as Parsa Dev.
According to some scholars, this temple is older than Chandrashekhar temple, hence it is known as Buddha Linga. There are many legends about Kapilash Peeth and its significance. Tradition describes it as Kapila's hermitage, for some scholars it is the second Kailash of Lord Shiva. Shridhar Swami, who wrote commentary on Bhagwat Purana, stayed there. There are some math in the complex.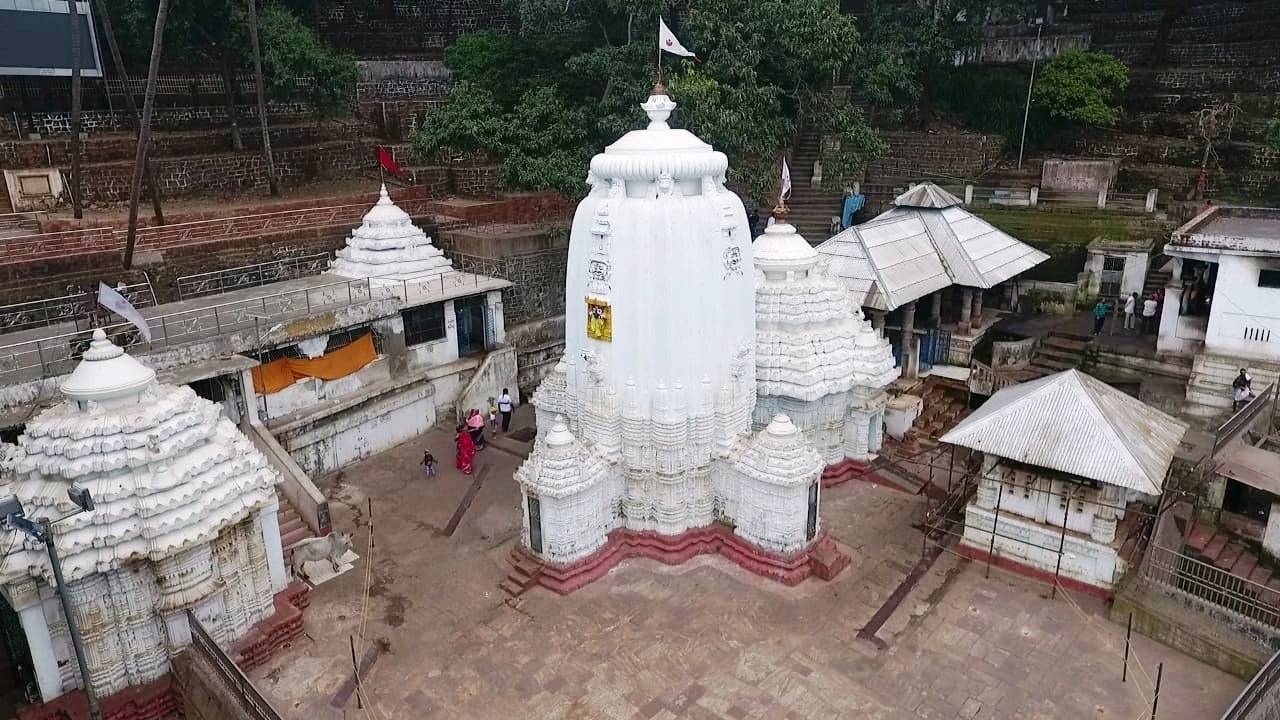 Also Read: Rajrappa Mandir Rajrappa Jharkhand, Timings, History, Travel guide and How to reach
Best time to visit this Temple
Best time to visit this Temple is from the month of July to November.
Kapilash Temple Timings
Kapilash Temple opens at 6:00am in the morning and close at 7:00 pm in the evening.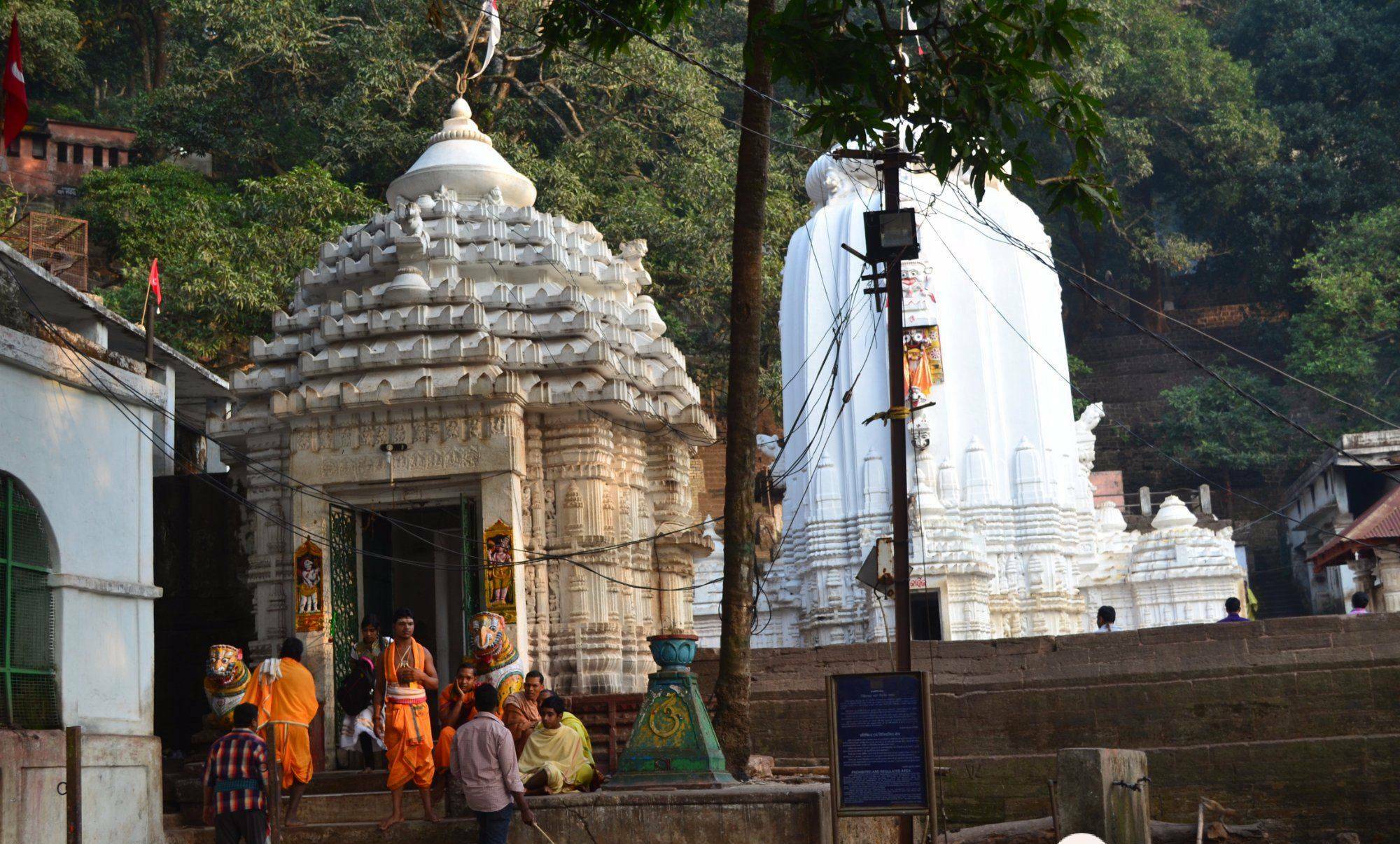 Also Read: Kabbalamma Temple, Bangalore: Timings, History and Travel guide
Place to visit near Kapilash Temple
Saptasajya
This is another tourist spot near this Temple which is just 11 km from Dhenkanal. Here you can visit the temples of Saptarshi and Raghunath. History says that this is the place where the Pandavas took refuge in hiding period of their life.
Joranda
You can also go for another tourist spot tour of Joranda, which is now becoming very popular among tourists. Followers of the Mahima cult visit Joranda as a pilgrimage. Joranda is also famous for its handicrafts in the world.
Dandhadhar
Dandhadhar, located 67 km from Dhenkanal and 30 km from Kamakhyanagar, is the site of an irrigation project on the Ramiyal River, which makes it a good place to visit. Its blue expanse of glistening water nestled in a sun-kissed valley is a feast for the eyes.
Kualo
Kualo is 72 kms from Dhenkanal, 45 kms from Angul and 25 kms from Talcher town. It is famous for temples dedicated to Lord Kanakeshwar, Baidyanath, Paschimeshwar, Balunkeshwar and Kapileshwar. The Kanakeswar temple in its damaged state is about 24 meters high and is some of the earliest examples of sculptures depicting ancient temple building activity in Odisha.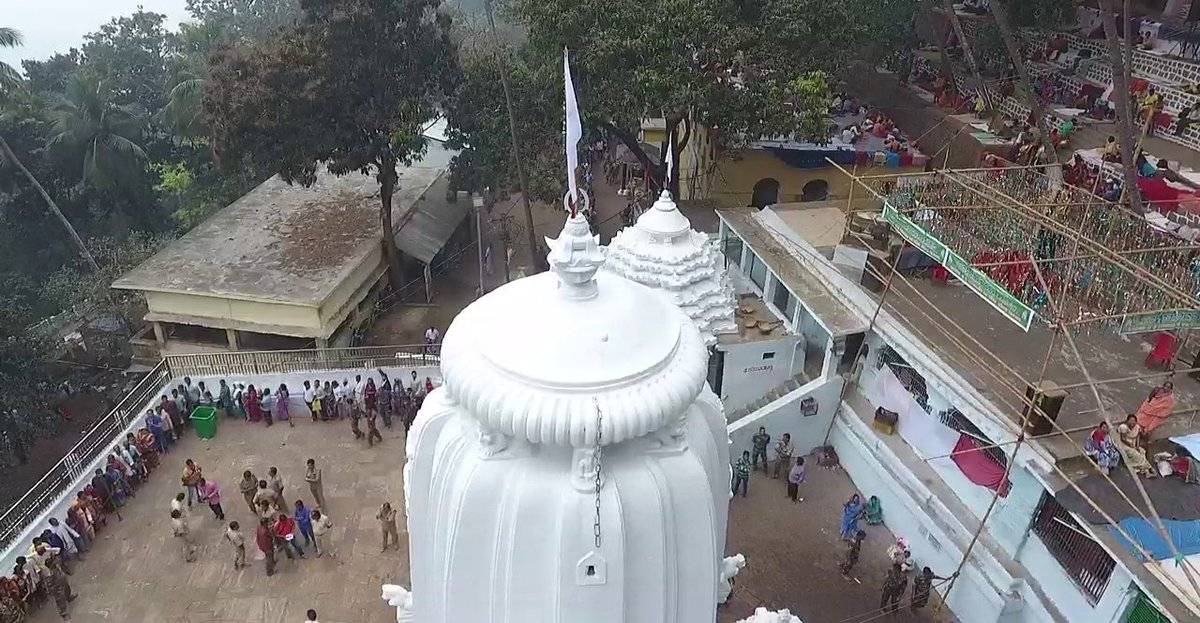 Saranga
Anantasayi image of Lord Vishnu is 67 Kms from Dhenkanal, 23 Kms from Angul and 3 Kms from Talcher, it is situated on the rocky bed of Brahmani river near Saranga. The hoods of the serpent ruler Ananta were wrapped around the head of Lord Vishnu as a crown and cover. The original lotus arises from the navel of the Supreme Personality of Godhead, Vishnu, in the deep bliss of his cosmic sleep in the waters of the river Brahmani.
Also Read: Mahamaya Mandir Chhattisgarh, Timings, History, Travel Guide and How to reach
How to reach Kapilash Temple
By Air- Nearest airport from Kapilash Temple is Bhubaneswar airport. From here you can easily reach this temple by using local transport services.
By Train- Nearest railway station from this temple is Dhenkanal Railway Station. From here also you can easily reach this temple by using local transport services.
By Road- Jeeps and taxi are available from Dhenkanal to Deogaon. There is a bus stop at the foot of Kapilash and here Buses from different parts of the country reaches. From here also you can easily reach this temple by using local transport services.
Subscribe our TFI Dharma YouTube channel to watch Devotional videos because we are here to serve Sanatana Dhrama: TFIDHARMA