Ukraine's last hope has dwindled. It is on its own now. Zelensky's will-o'-the-wisp to defeat Russia in the conflict has run out of breath. Now, there won't be any blank cheques for Ukraine.
On December 21, Zelensky spent some time in Washington at Biden's invitation. He addressed the leadership of the US Congress during a meeting with the US president. According to The Hill newspaper on Thursday, only 86 of the 213 House Republicans were present for Ukrainian President Vladimir Zelensky's speech to Congress.
You'd say that Republicans have always opposed military and financial aid to Ukraine. What's different now?
In January, the Republican Party (GOP) will obtain the control of the House, and after that, US backing for Ukraine will likely come under heightened scrutiny. There are numerous critics in the party who do not want to write "blank checks" to Kyiv. While fellow Republicans Matt Gaetz and Lauren Boebert declined to stand and applaud during Zelensky's speech to Congress, Representative Marjorie Taylor Greene did not care to attend. President Joe Biden's strategy of promising to defend Ukraine for "as long as it takes" to combat Russia has drawn criticism from all three. They noted a lack of oversight of the funding and asserted that Washington's top objectives are dealing with China and securing the country's southern border in the midst of a migrant crisis.
US' commitment to Ukraine reeks of a cold-war mindset and their desperation to defeat Russia. At the moment, their main economic rival and the one which doesn't follow a rules-based world is China.
Read More: Ukraine gives up! Now, it wants a peace summit
Russia has issued a warning against providing Ukraine with arms and funding, claiming that doing so will not change its desire to get rid of what it sees as a threat to national security. Senior Russian officials have said that Washington has actively resisted efforts to negotiate and is using Ukrainians as proxies in a fight against Moscow.
Gaetz explained his disinterest in Zelensky to Fox News, "When we say you shouldn't send endless amounts of money to this place where we're exacerbating death and conflict, it's like we're traitors to the movement because Lauren Boebert and I didn't stand up in some sort of North Korea-style performance."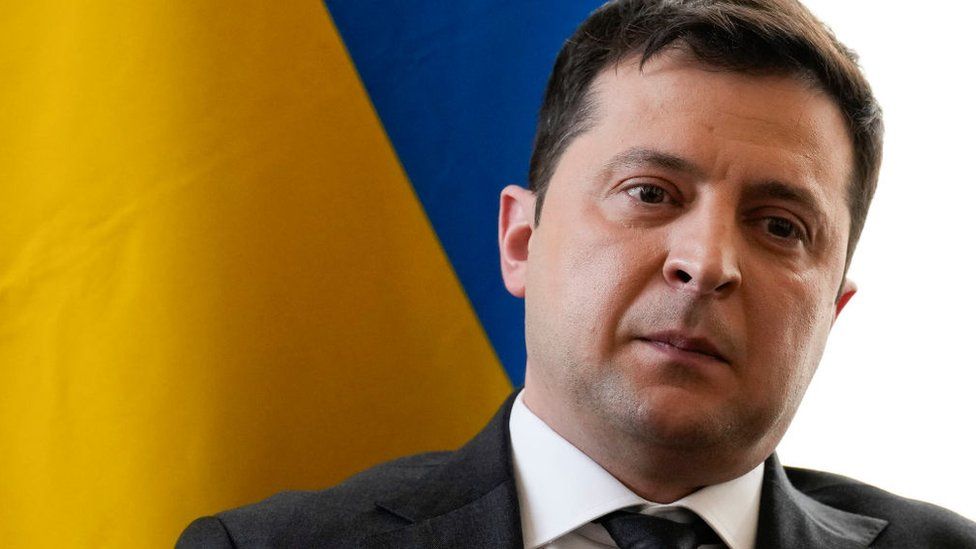 The son of former President Trump, Donald Trump Jr., referred to Biden's visitor as an "international welfare queen."
Kevin McCarthy, who is expected to be elected speaker of the House in the current session, stunned Kyiv and its allies in October when he pledged that a GOP majority would not provide Ukraine with a "blank check."
Read More: Belarus ready to pound Ukraine with its new long-range missiles  
Further, the US has denied to provide Ukraine with M1 Abrams main combat tanks. According to authorities cited by the Post, the Abrams are "too difficult to maintain and complex to operate," for Ukraine. Authorities also claimed that "Ukraine has enough tanks already."
However, the US has agreed to provide MIM-104 Patriot air defense missile systems to Ukraine. But, on condition that it'll train Ukrainian soldiers how to use missile systems on its own soil for the first time since the conflict began. The training takes a year to complete. But then it'd be interesting to see if Ukraine persists in war by then.
Zelensky was rebuked on his US visit like never before. As the house goes to Republicans, Ukraine wouldn't be getting weapons from its biggest supporter and contributor which has set aside $100 bn this year's reaction for Ukraine against Russia. This was a long time coming. Ukraine has realised it and that's why has sought a peace summit.