Amaralingeswara Swami Temple, Amaravathi – Overview
The Amaralingeswara Swami Temple is located at Amararam in the Amaravathi city of Andhra Pradesh. It is one of the Pancharam Kshetras situated on the southern bank of Krishna River. The presiding deity is Shiva, also known as Amareswara Swami. His wife is Bala Chamundika. The temple is situated on a small rock called Kraunch Shell in Amravati.
Amaralingeswara Swami Temple, Amaravathi Timings
Amaralingeswara Swami Temple Amaravathi opens from 06.00 AM to 1.30 PM in the morning and from 3.30 PM to 7.30 PM in the evening.
| Days | Temple Darshan Session | Darshan Timings |
| --- | --- | --- |
| Daily | Temple Opening Timing | 06:00 |
| Daily | Morning Darshan Timings | 06:00 to 13:30 |
| Daily | Temple Break Timings | 13:30 to 16:30 |
| Daily | Evening Darshan Timings | 13:30 to 19:30 |
| Daily | Temple Closing Timings | 19:30 |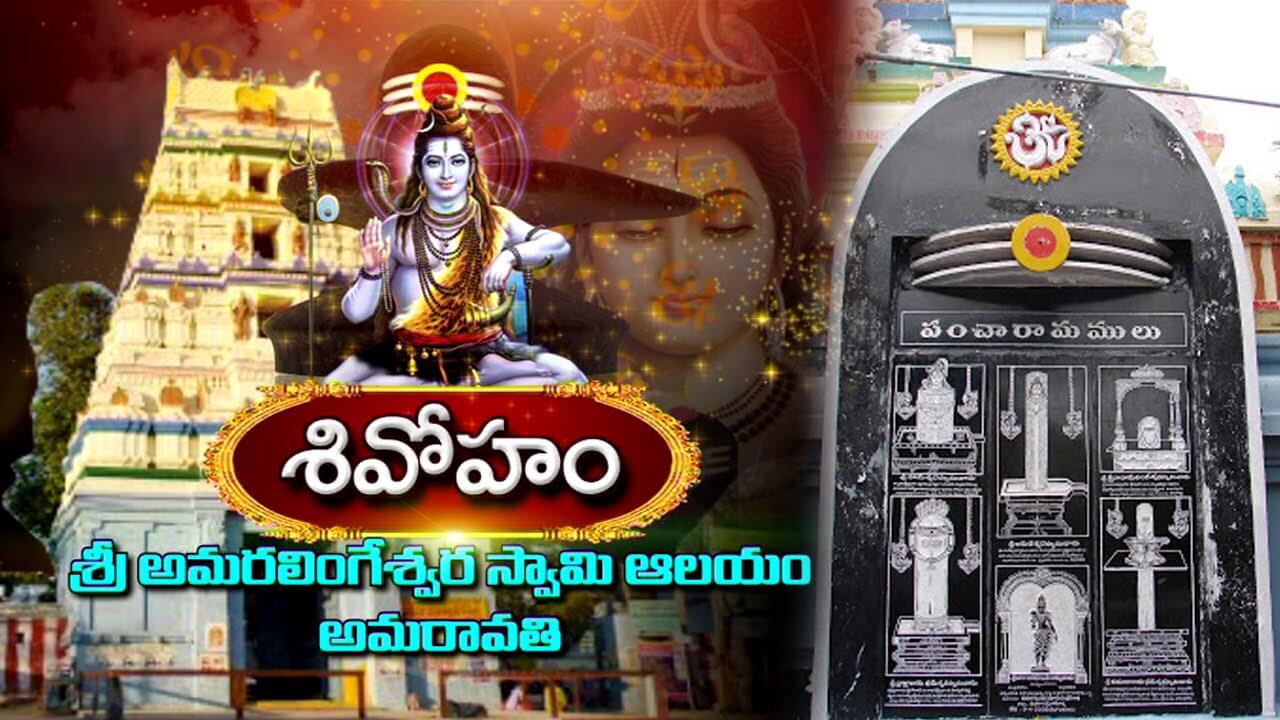 History of this Temple
The king of Chintapalli and later Dharanikota, Vasireddy Venkatadri Naidu, was an ardent worshiper of Amareswara. He expanded the Amaralingeswara Swami Temple Amaravathi and kept renovating it. Legend has it that the king had to suppress a rebellion of the Chenchus and resorted to a massacre. He started repenting and lost his peace of mind. The king returned to Amaravati and found peace. He moved from Chintapalli to Amaravati in 1796 and devoted his entire life, time and revenue to building temples of Shiva.
Raja Vasireddy Venkatadri Naidu renovated the Amaralingeswara temple and appointed nine priests to perform daily worship to the Lord and provided them with a livelihood as well as twelve acres of land to each priest.
The main deity is in the form of a Shiva Lingam, which is 15 feet in height. The temple is surrounded by large towers built in the Dravidian style of architecture. The temple is situated on three levels, with four pillars facing the four directions. At the second level is Kaal Bhairav ​​in the form of Kshetra Palak. The third level has Srisailam Mallikarjuna in the south-west, Kashi Vishweshwara in the north-west, Chandiswara in the north-east, Srikalahasteeswara in the south-east.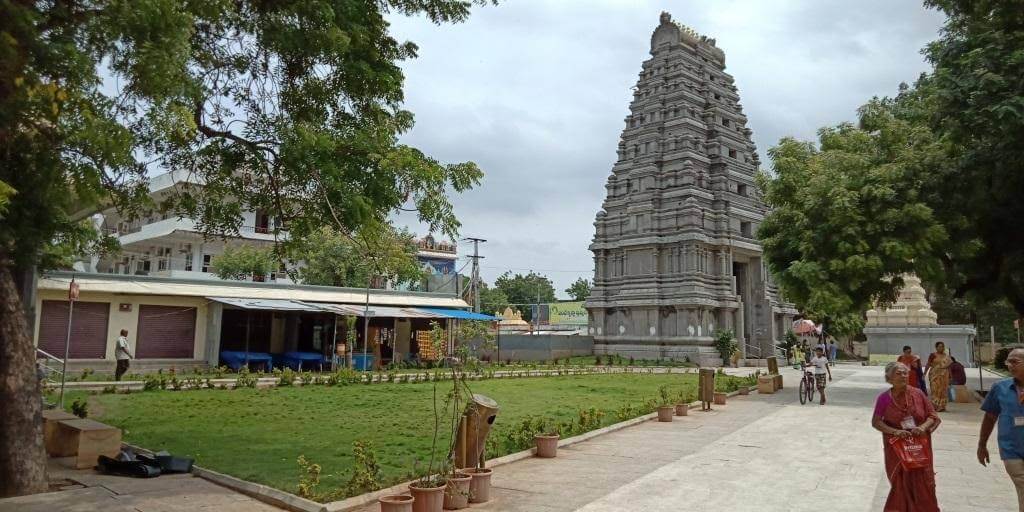 Place to visit near Amaralingeswara Swami Temple, Amaravathi
Meditation Buddha statue
The 125 feet high Buddha statue located in Dhyan Buddha Park under Amravati Mandal attracts thousands of tourists with its aura and remains.
Krishna River
The fourth largest river in India and an important source of irrigation in Telangana. Tourism is an important industry here, with Amaravati Tourism planning to build a floating hotel, boating and a replacement barrage on the Krishna River.
Mangalagiri Temple
Temples like Panakalaswami and Lakshmi Narmisha are located at the foot of the Shubh hill. The city has three Narasimha Swami temples, located at a distance of 38 km from Amaravati, which have attracted tourists time and again.
Amaravati Mahachaitya
The Amaravati Mahachaitya, a ruined Buddhist monument, contains stupas and important sculptures on the banks of the Krishna River. It is famous for introducing tourists to the traditional South-Eastern style of art and architecture.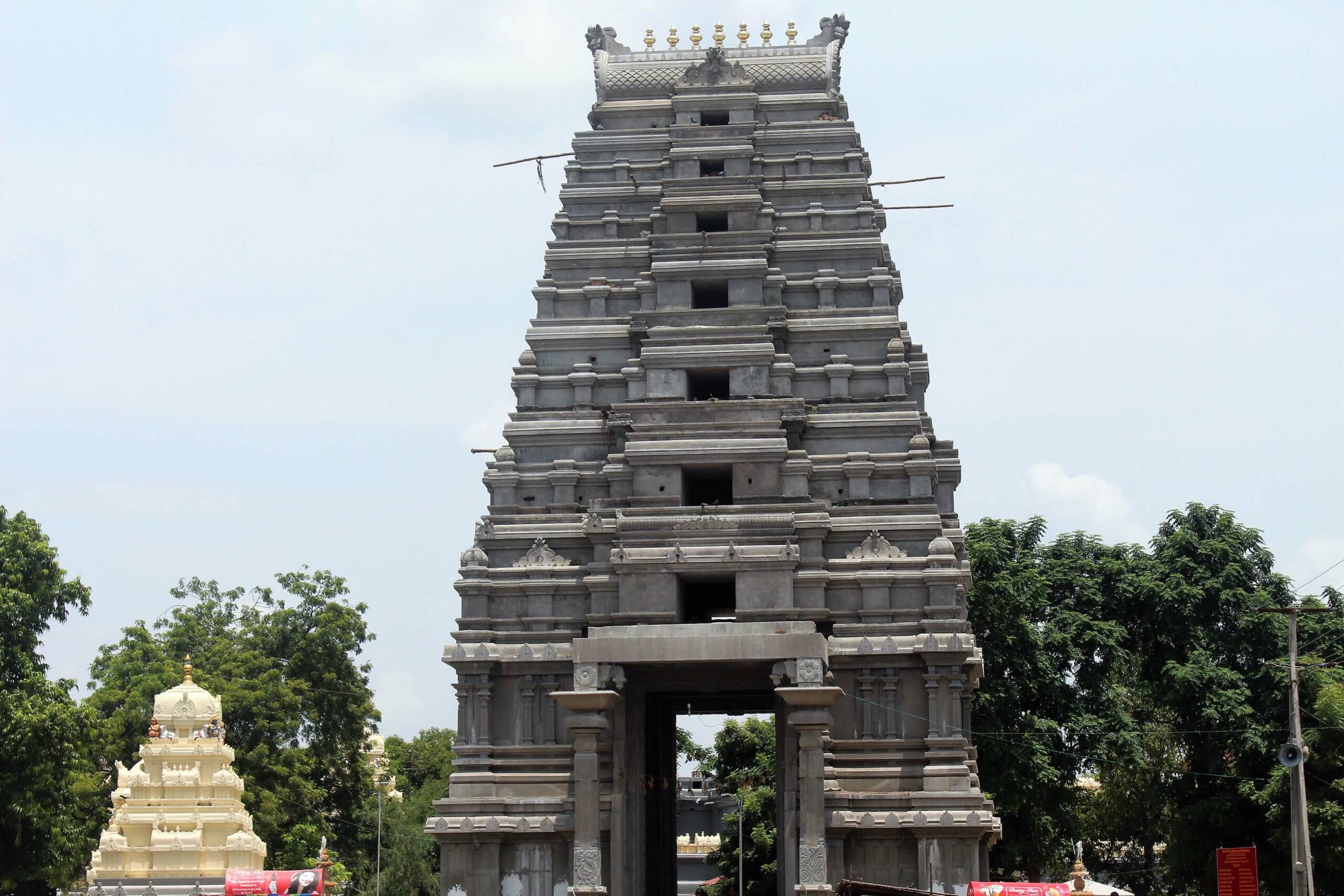 Also Read: Bhoo Varaha Swamy Temple Kallahalli: Timings, History, and Travel guide
How to reach this Temple
By Air- The nearest airport from Amaralingeswara Swami Temple Amaravathi is at Vijayawada which is located at a distance of 56 km away from this temple.
By Train- The nearest railway station from this temple is Pedakurapadu railway station under Guntur railway division. And Guntur is well connected to all parts, and trains are running through South India and touch Guntur. From here you can easily reach this temple by using local transport services.
By Road- The State Transport Corporation runs RTC bus services from Guntur, Vijayawada and Mangalagiri to the temple. Cabs and auto-rickshaws are available from the nearest town to the temple. Amaravathi is 30 kms from the central bus station of Guntur.
Subscribe our TFI Dharma YouTube channel to watch Devotional videos because we are here to serve Sanatana Dhrama: TFIDHARMA