Mangadu Temple, Chennai – Overview
Mangadu Temple is located in the middle city of Chennai in Tamil Nadu. Kamakshi Amman Temple is among one of the popular temples in India. The temple area was once a forest of mango trees. Hence, the people named the place Mangadu. Another name of this temple is Sri Kamakshi Amman Temple. Kamakshi is the main deity of this temple.
Though it is a Shiva temple, there are idols of Lord Vishnu. Lord Vishnu is holding Prayog Chakra in his right hand, which is a unique factor. Many sages and revered people have visited this temple and attained greater heights in spirituality.
Mangadu Temple Timings
This temple opens from 6 AM to 1:30 PM in the morning and from 3 PM to 9:30 PM in the evening.
| | | |
| --- | --- | --- |
| Day | Morning Hours | Evening Hours |
| Monday | 6:00 am – 1:30 pm | 3:00 pm – 9:30 pm |
| Tuesday | 5:00 am – 12:00 pm | 12:00 pm – 9:30 pm |
| Wednesday | 6:00 am – 1:30 pm | 3:00 pm – 9:30 pm |
| Thursday | 6:00 am – 1:30 pm | 3:00 pm – 9:30 pm |
| Friday | 5:00 am – 12:00 pm | 12:00 pm – 9:30 pm |
| Saturday | 6:00 am – 1:30 pm | 3:00 pm – 9:30 pm |
| Sunday | 5:00 am – 12:00 pm | 12:00 pm – 9:30 pm |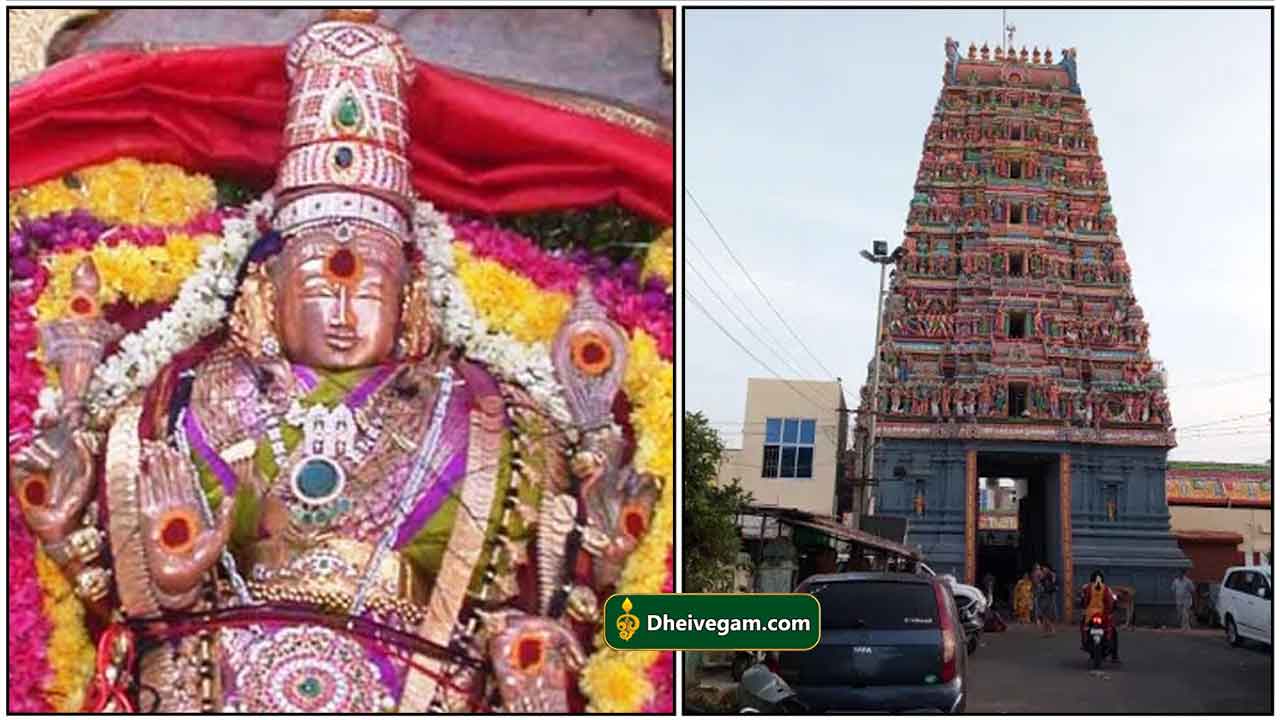 History of this Temple
According to the history, once Mother Parvati had closed the eyes of Lord Shiva while playing a game. So, the whole universe stood still. Hence, Lord Shiva cursed him to be born on earth. She was advised to do penance at Mangadu, and the god promised to marry her at the appropriate time. So the mother did penance by standing in front of the fire.
He heard a blessing voice to go to Kanchipuram to proceed with the penance. As soon as Maa started her penance in Mangadu, people started calling it Adhi Kamakshi Sthal. While going to Kanchipuram, the mother did not extinguish the fire of Panchgani.
So people believe that this is the reason for the heat in and around Mangadu History of this temple also says that Acharya Shankar installed Sri Arthameru Sri Chakra made from eight herbs to make it fertile again.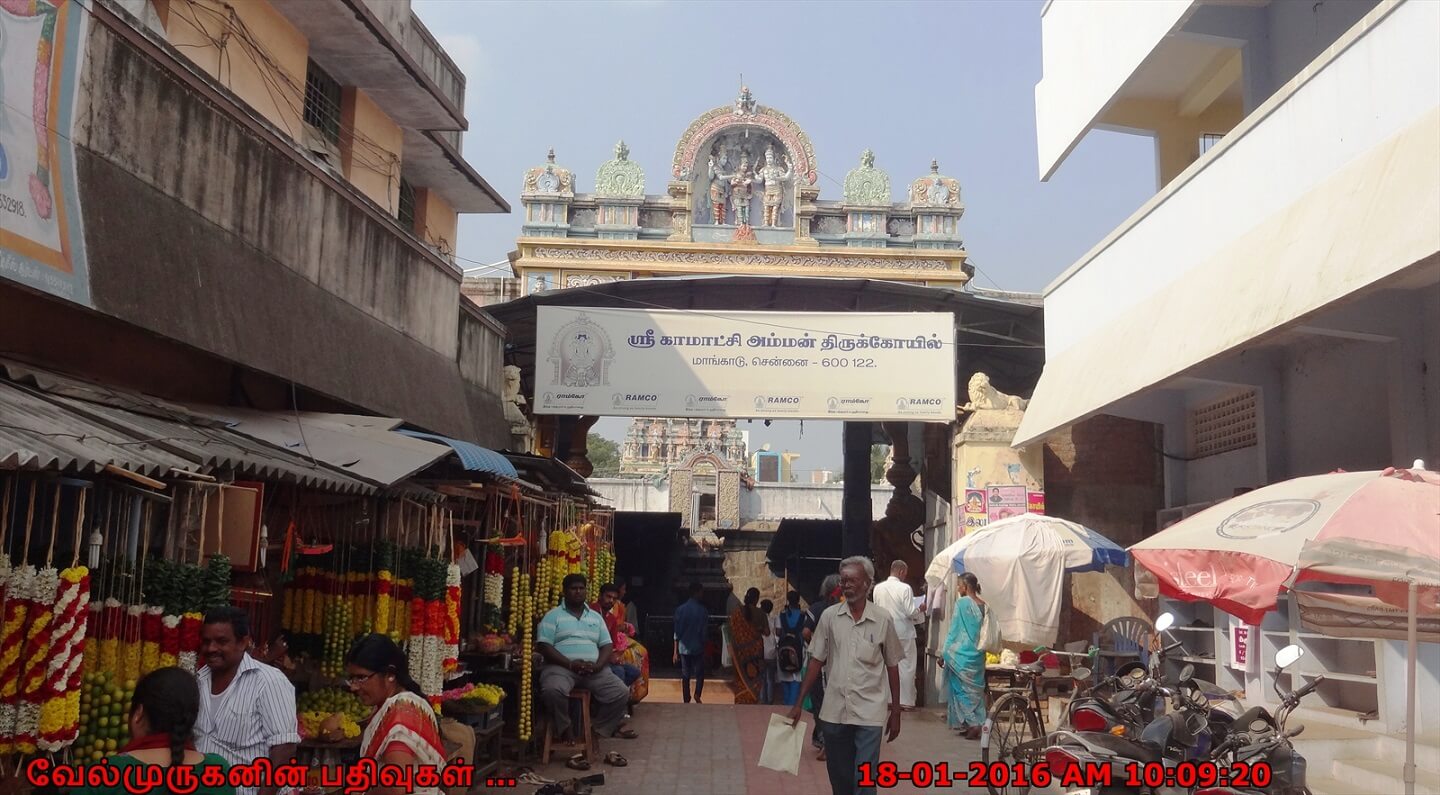 Place to visit near this Temple
Sri Parthasarathy Temple
Sri Parthasarathy Temple is another popular temple in Chennai which is known to be one of the oldest temples in the city. The temple is a grand temple dedicated to Lord Vishnu and attracts thousands of devotees throughout the years.
The temple was built by the rulers of the Pallava dynasty in the 8th century. The temple has idols of Narashima, Rama, Varadaraja, Ranganatha and all the five avatars of Krishna among the five avatars of Lord Vishnu. This temple is an excellent emanation of Dravidian architecture.s
The Government Museum
The Government Museum of Chennai is one of the most famous landmarks of the city. It is the second oldest museum in the country after the establishment of the Indian Museum in Kolkata in 1851.
The museum has a wide collection of ancient antiquities and is also the largest collection of Roman antiquities in the world outside Europe. It portrays various relics from archaeology, anthropology, botany, geology, numismatics, zoology and contemporary art.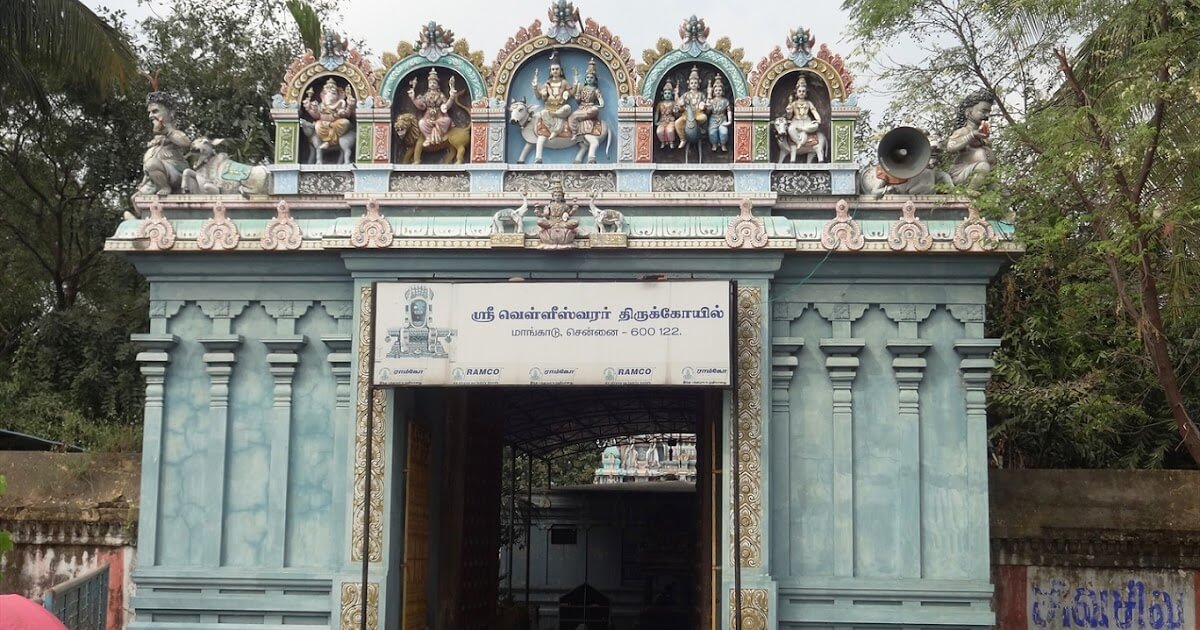 Also Read: Golden temple Kushalnagar, Timings, History, Travel Guide and How to reach
How to reach Mangadu Temple
By Air- The nearest airport from this temple is Chennai airport, which is well connected nationally and internationally. From here you can easily reach this temple by using local transport services.
By Train- The nearest railway station from this temple is Pallavaram Railway Station. There are several trains that connect the station to different parts of Chennai. From here also you can easily reach this temple by using local transport services.
By Road- The nearest bus stop to the temple is Mangadu Bus Stand near Poonamallee Bus Stand. There are many buses that connect Poonamallee to the rest of Chennai and other parts of Tamil Nadu. Roads to this temple are also well connected with other cities of the country so you can easily reach this temple by using your own vehicle.
Subscribe our TFI Dharma YouTube channel to watch Devotional videos because we are here to serve Sanatana Dhrama: TFIDHARMA