Apart from international organizations like the IMF and World Bank or the West, another country that emerged as a major lender for Africa is China. Some reports suggest that China has become a major lender in as many as 32 African countries. However, China has a huge role to play in Africa's debt distress. Often African countries have also had to relinquish their sovereignty due to their inability to repay the Chinese debts. However, growing Chinese influence is a direct threat to US hegemony in the continent and America has realized this lately. The US-Africa summit and its aggressive campaign in Africa to maintain its dominance and counter China's influence has made China's ruling Communist Party wary of US intentions. It seems like both the two powers are racing to safeguard their interests in the continent before it is too late.
Rattled China's Foreign Minister Heads to Africa
China's new Foreign Minister Qin Gang is set to start his term with a weeklong trip to five African countries.  As per the report, the new Chinese foreign minister will visit Ethiopia, Gabon, Angola, Benin, and Egypt from Jan. 9-16. Reports further state that, in Egypt, foreign minister Qin will meet Ahmed Aboul Gheit, secretary-general of the Arab League.
Although the new foreign minister is following the footsteps of his predecessors, who for more than three decades started each year with a trip to Africa to showcase that China accords great importance to its friendship with Africa, however this time the visit holds more relevance for China given that Beijing is trying to woo Africa. China has become a major trading partner with the continent and an investor in infrastructure and mining projects. On the other hand, Western credibility reached a new low in Africa which necessitated the US-Africa summit. It was an opportunity for the US to woo the African leaders and assure the continent of assistance in its development.
Read More: Zambia decides to get rid of Chinese influence after struggling for 5 years
We know, Biden recently organized the US-Africa summit in Washington in December to deepen ties with the continent and bridge the growing trust gap. In this summit, China's growing influence was also an unstated focus. This had sent alarm bells ringing in China as it has already made significant inroads in the continent and its growing influence faced was acknowledged and resisted by the US in a big way, for the first time.
Similarly, China's uneasiness due to the US-Africa summit was also proved when the then-Chinese ambassador to the US Qin Gang rejected charges that Beijing had mired African countries in debt, ahead of the US-Africa summit.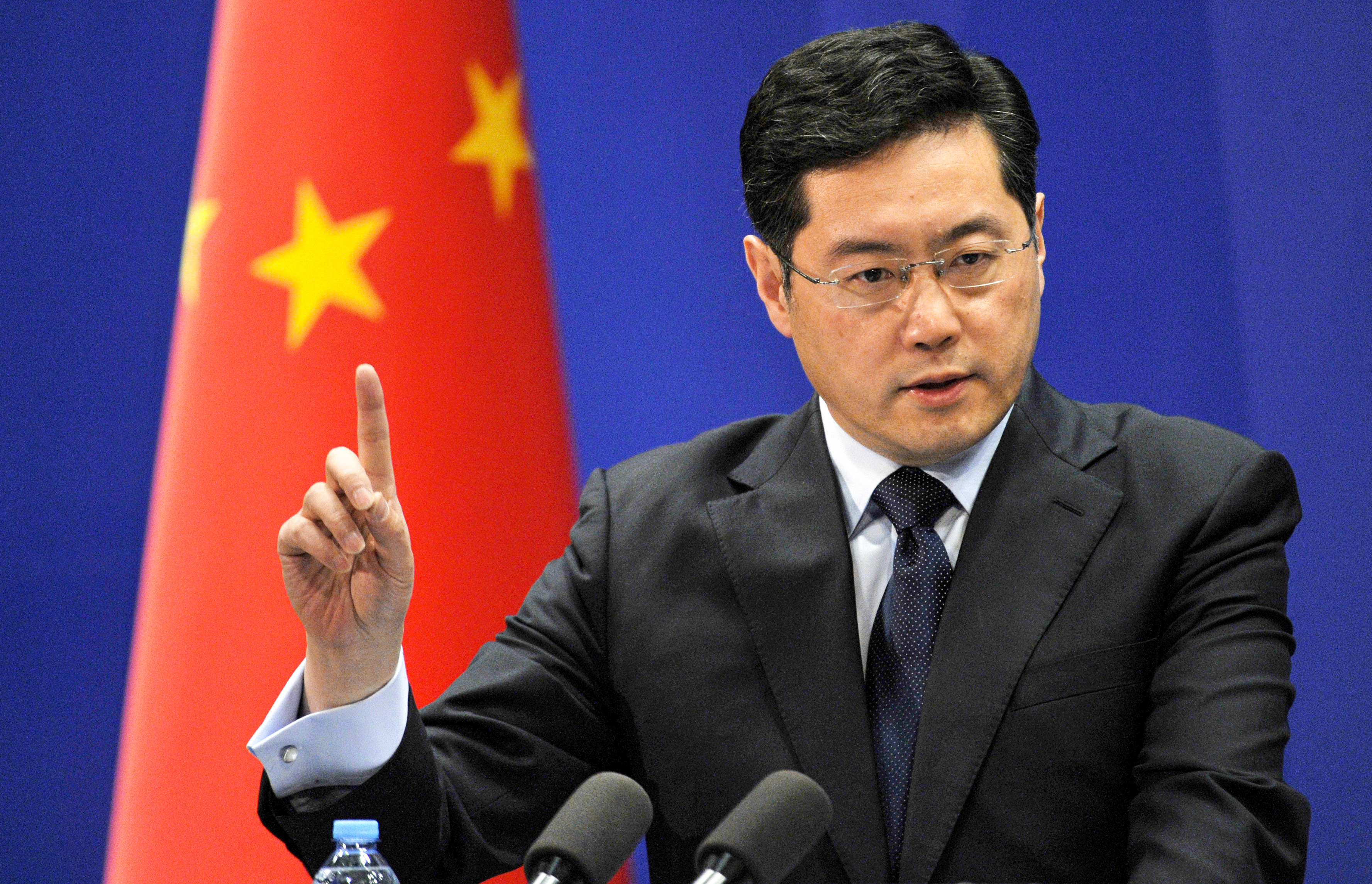 China-Africa Relations
The situation of the debt crisis in Africa is so bad that during the pandemic when Africa's economic growth was halted, several African countries were forced to renegotiate loan terms with Chinese entities fearing default on payments.
China's total loans to Africa during 2000-18 have been to the tune of $148 billion, mostly in large-scale infrastructure projects. Since 2010, Chinese financial institutions have funded an average of 70 projects every year in Africa. Further, China is a leading bilateral lender in 32 African countries and the top lender to the continent as a whole, this includes Angola ($21.5 billion in 2017), Ethiopia ($13.7 billion), Kenya ($9.8 billion), Zambia ($6.38 billion) Cameroon ($5.57 billion), etc.
Also Read:  US-Africa Summit: An opportunity for Africa to rule the roost
However, these debts have been triggering a repayment crisis in Africa. Many African countries economies have collapsed today under the pressure of mounting debt among other factors. It's a vicious cycle that Africa hasn't been able to get out of. For example, China owns around 72 percent of Kenya's external debt which stands at $ 50 billion. In 2015, as per a report, there was widespread discontent in Angola because of oil repayment against loans from China, leaving Angola with little crude oil to export.
In Djibouti, China has provided nearly $ 1.4 billion in funds which are 75 percent of the country's GDP, according to reports. To this point, China first gives staggering amounts of loans and entraps countries into debt to seize their assets. For example, there have been reports of talks between the Zambian government and China on handing over the country's national electricity company, ZESCO to the Chinese due to the inability of Zambia to meet its loan repayment promises. Thus, Chinese neo-colonial intentions for Africa have cost the continent dearly.
Read More: China thought it could control Zimbabwe forever, but its dreams have been shattered
Thus, the new foreign minister's visit to Africa at the start of his term indicates China's desperation and frustration because of the US's aggressive campaign in Africa to boost ties. Given that, China has become a major trading and investment partner in Africa, countries part of the African continent joining the US camp and abandoning the "Chinese Dragon" do not bode well for the CCP.  It will not just have an impact on global trade but will also have significant geopolitical implications. At a time, when Africa's geopolitical importance has grown significantly, especially after the Ukraine war, and all major powers like the US, Europe, and Russia are making a scramble for Africa, the Chinese too are not leaving any stone unturned. Under this scenario, the Chinese foreign minister's visit to Africa could be a subtle effort at "damage control" and to stop African countries from joining the US camp.