Three years after the Hirak movement, Algeria in 2022 has seen drastic changes in its global persona. The protests started with the demands for the removal of President Abdelaziz Bouteflika and eventually, they succeeded. Showing himself as a perfect replacement, "Abdelmadjid Tebboune took the charge of Algeria but this new regime became a massive headache for Algerians." Tebboune has often been accused of throwing members of the Bouteflika circle in jail and using the pandemic to crack down on dissent, filling jails with peaceful opponents, and civil society activists, and muzzling independent media. Sadly, because of the west's miserable state right now, Algeria is going crazy mocking democracy. However, the actions that the North African country is taking now are not being appreciated even by its closest allies. This should serve as an alarm bell for Algeria because it seems that if it continues its current course, it will share Iran's fate.
The National Liberation Army, the political wing of the National Liberation Front that fought in the War of Independence, and the Algerian military are frequently referred to as states within states and as extensions of each other (1954–1962). This legacy has given military elites the right to rule the nation alongside authoritarian civilian elites who share their views while excluding democratic elites. Though, the former presidency and the intelligence service of Algeria have competed with military elites. Since 2019, the regime of Abdelmadjid Tebboune and the military junta has stormed into power. Moving forward, the regime is on a rampage in executing and persecuting Algerians just like the Iranian regime did with Iranians. To this point, Algeria appears to get disowned by Algeria's closest allies.
Read More: Morocco has become Algeria & Algeria has become Morocco
Diplomat Warns
Despite ambiguous sentiment in Algeria concerning its former colonial power, France has maintained a historically favored position in Algerian foreign relations. Considering the scenario, even France is swaying away from Algeria on a global stage. Xavier Driencourt, a renowned French diplomate who even served as French Ambassador to Algiers from 2008 to 2012 and from 2017 to 2020 has warned that "Algeria is collapsing and it will have serious repercussions on France". Mr. Driencourt on an African news portal has stressed, "New Algeria- according to the appellation in vogue in Algiers- is in the process of collapsing before our eyes and it will trigger the collapse of France in a way that will be stronger and more subtle than the Algerian tragedy which propelled the fall in 1958 of the fourth Republic,"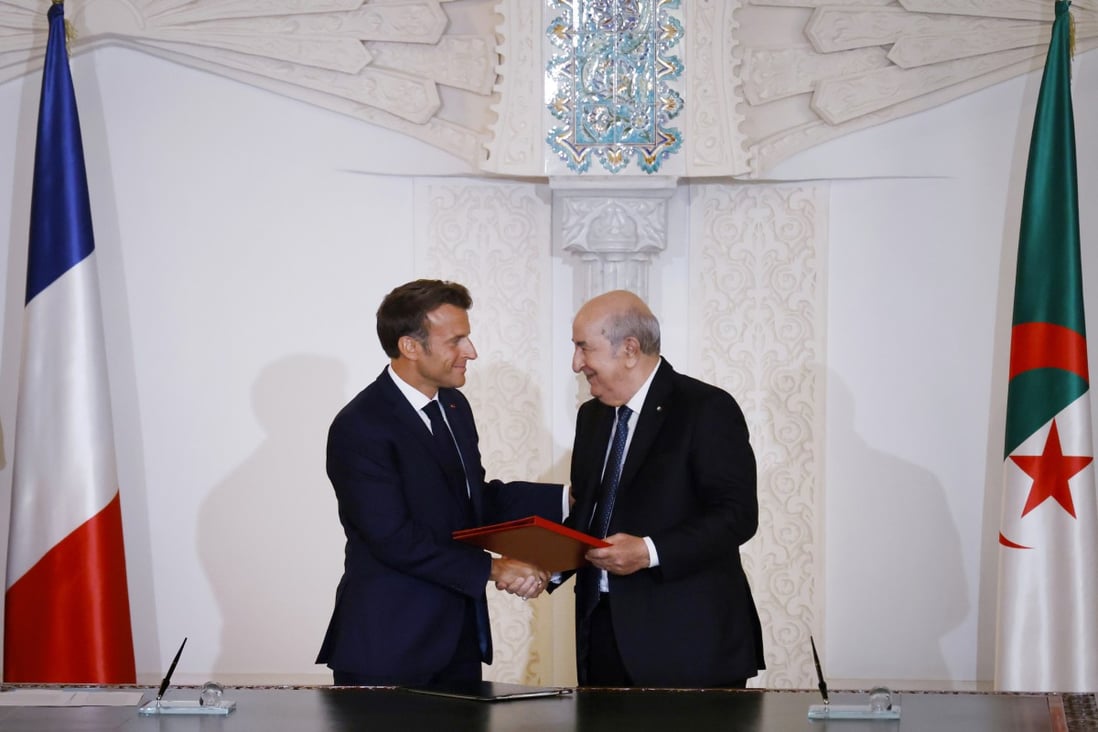 Mr. Driencourt also gave the example of Radio M, the renowned radio station which was critically reporting Algeria's state affairs and was abruptly shut down with its director Ihsan EL Kadi arrested on charges of "destabilizing" the regime. As per him, Tebboune has been successful in convincing France that it is taking baby steps to end autocracy, which is firmly rooted in a dictatorship. And it is making France blind to the oppressive and repressive reality that drives millions of Algerians to seek asylum abroad.
Read More: West activates its propaganda machinery to deter Algeria
 The Arabic Disowning
And that's just the tip of the iceberg, even Algeria's closest allies i.e. the Arabic league parted ways with Algeria. In November 2022, Algeria hosted the first Arab League summit since 2019. Surprisingly, some significant heads of state were absent, leaving the gaps between Arabic relations wide open. Even, Saudi Crown prince Mohammad Bin Salman was absent from the summit. The balance of power has shifted back into the hands of powerful military elites in the so-called new Algeria since Bouteflika's overthrow in 2019, and there is no real competition among politicians or the security forces. And without a doubt, this has made Algeria's situation worse on a global level. From stoking animosity in its own country to sowing unrest in Tindouf camps.
The United Nations Working Group on Arbitrary Detention also points to Algeria as the main culprit behind abuses and violations of freedoms and human rights in the Tindouf camps. The military regime has increasingly imposed its view regarding the orientation of Algerian foreign policy, such as maintaining the strategic hostility with Morocco, preserving the status quo in the relationship with France, and getting cozy with Russia. Because it is currently in a desperate situation due to its scramble for energy, the West consistently ignores these indications and actions of Algeria. Right now, Algeria is like the west's one crucial lifeline. However, once their race is over, things for Algeria could get very bad.
Given the resemblance between the current scenario of Algeria and Iran further indicates a sanctions regime or strategic isolation. Therefore, when a French diplomate says that Algeria is collapsing? He is not wrong at all.