Three factors have crushed the European continent entirely : an energy crisis, a recession, and an unstoppable migration. No doubt, Russian President Vladimir Putin is responsible for the economic and energy catastrophe in the continent. But, very soon, he may also start giving third-degree burns of migration to Europe via his Kaliningrad model.
Recently, the Russian government has announced that it will increase the number of flights from North Africa and the Middle East to Kaliningrad, the Russian enclave between Lithuania and Poland. 
This announcement has come at a time when Russia is also actively implementing its 'Open Skies' policy. Moscow also opened the Kaliningrad airport to foreign airlines as part of this policy in 2022.  Via this plan, Russia wants to expand its area of influence and relations with Africa. However, the European Union is petrified by Russian plans, and rightly so!  
The migrant havoc 
As per a new report by International Centre for Migration Policy Development (ICMPD), Russia is likely to further "weaponize" migration from North Africa and the Middle East towards the EU in an attempt to destabilize and undermine the continent. 
ICMPD has also warned that the worsening economic situation in Europe will speed up EU discussions around legal migration options, including temporary work visa and mobility partnerships. 
The North African migration has already become a severe headache for the European Union in recent times as thousands of North African migrants are attempting to flock into the EU via the Mediterranean Sea. 
To stop the massive influx of migrants, the EU recently blockaded Croatia with Schengen restrictions. However, Russia will now happily take these migrants into Kaliningrad from where they will enter Poland and then, to almost every corner of Europe.
Read More: Putin could activate the Kaliningrad module to check NATO's expansion
Poland saw this coming 
When Warsaw declared it was working on "sealing" the border in November, it did so out of fear of this outcome. The Russian enclave will have a 2.5 m high by 3 m deep barrier, according to Polish Defense Minister Mariusz Baszczak.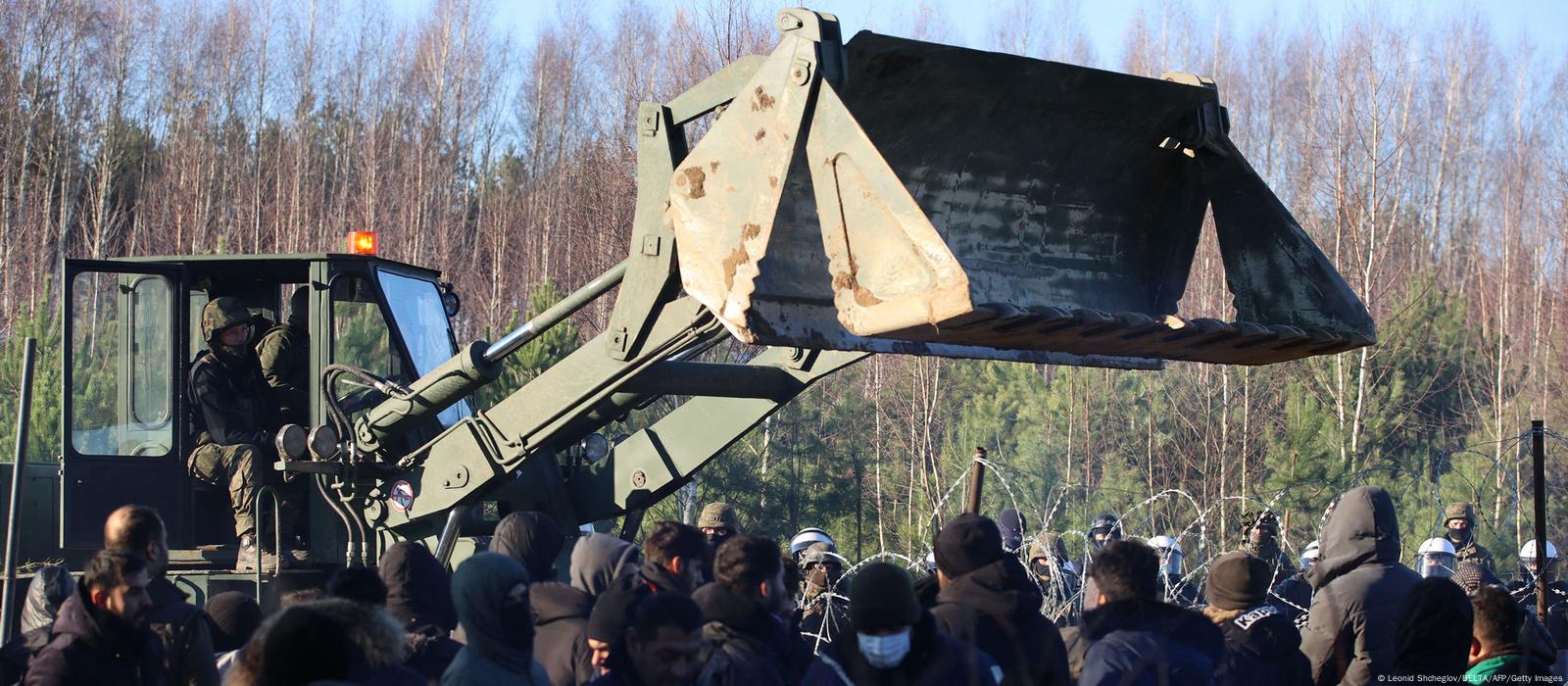 "The Polish government's response is a preventative measure. In order to extort the European Union, Russia is attempting to use a variety of bribes, including migrants, according to Agnieszka Legucka of the Polish Institute of International Affairs, who stated this in November.
But, the border is still not structured entirely and so, the migrants can easily enter Poland via Kaliningrad. 
Read More: Kaliningrad tensions could script the end game for Lithuania  
This is the same Kaliningrad oblast that Lithuania lately blockaded at the suggestion of the European Union. This strategically significant region of Russia is soon going to cause the European Union new problems. Unwanted immigrants had already filled the EU's belly. Now, Putin will cram immigrants up to its necks. What else we can say rather than 'Brussels is receiving payback from karma.'