The Russia-Ukraine war has suddenly inspired the West to develop a newfound love for third world nations. The latest addition to the list is the North African nation- Morocco. However, the West's keen interest in Morocco, is as usual, for a reason. Africa is more important than ever, at a time when Europe, is experiencing its worst energy crisis and is scurrying to lessen its reliance on Russian imports. Not to mention, the presence of a strong Russia in a resource rich Africa, is a nightmare for the West.
Africa's resources are crucial to Europe's plan to transition to clean energy. Morocco has been the target of Europe's long-running, pro-Western charm offensive. However, the attempts were failing with little to show for it.
But that's not the case anymore. After almost 11 months of the Ukraine War, Morocco has formally chosen a side. However, it's a really bad one.
For the first time since the Russia-Ukraine war started, Morocco has decided to send tanks to Ukraine to enhance its counter-offensive against the Russian forces. Morocco, which does not appreciate Russia's continued support for regional rival Algeria, has taken out swords against its so-called foreign rival, officially. Reportedly, Twenty modernized T-72B main battle tanks have been supplied to Ukraine, making Rabat, the first African nation to send support to the war-torn country.
The T-72 is "the most widely used main battle tank in the world" and has been present "in all the major wars of the last 20 years." Now, if Morocco has finally taken such a step, all credit goes to European Union.
Read More: "Sex, sleaze, and drugs" is what WEF is all about
The enticement worked
The EU has been making every effort possible for almost a year to persuade Morocco to join its camp. The West even offered Morocco a carrot of tax exemptions to encourage the export of Moroccan goods in its desperate attempt to placate it.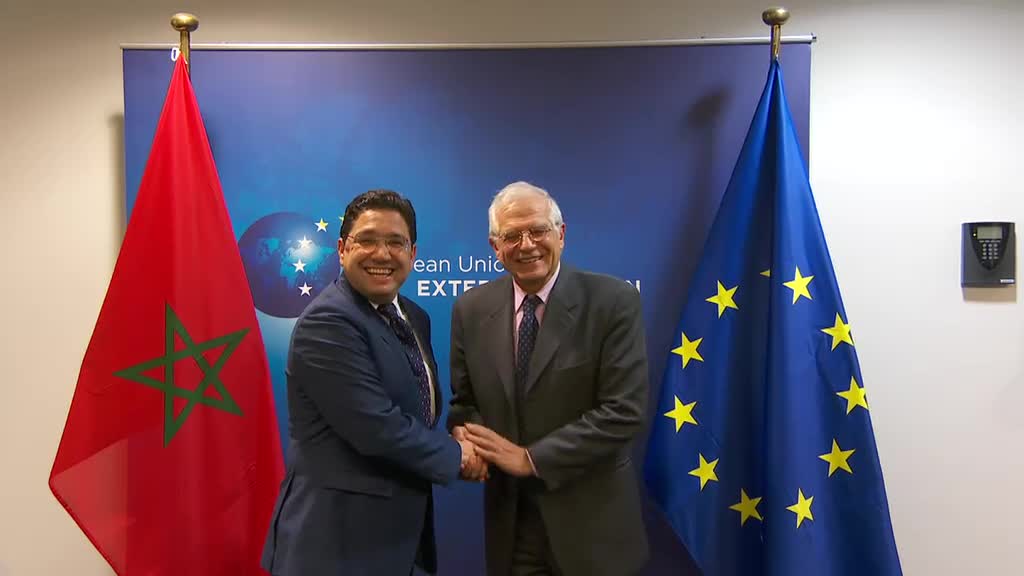 The EU declared that it would give Morocco 500 million euros over the course of five years. The plan for Moroccan women's business was supported by the World Bank. Two Moroccan villages were also chosen by UNWTO as among the best tourist villages in the world. Moroccan plans of negotiations on Saharwi Republic were also endorsed by the EU. It is also no coincidence that the incentives were offered at a time when Morocco would head the African Union Security Council.
Other than energy cooperation, Morocco was already actively involved with EU countries on a number of different fronts.
For instance, In July 2020, German automaker BMW signed a $113 million contract with Moroccan mining company Managem, to supply 20% of the cobalt required to manufacture BMW's next-generation electric drive trains.
Read More: Why Morocco is suddenly the blue-eyed boy of the West
And now, here we are, Morocco waited for the kill time and decided to pick a side in the Ukraine war after almost a year.
Caution ahead
Morocco has undoubtedly set an example for other African countries by helping Ukraine. However, this could also result in an enormous catastrophe. Whether you like it or not, Rabat needs to stay grounded. The West has a reputation for coddling other nations when it needs them to protect its own interests.
This war, which is currently confined to the continent of Europe, must not spread to Africa. Because the Sahel region fiasco has caused the EU headaches. Currently, the EU is doing everything in its power to halt Russia's ascent in the area, and as its newest pawn in the grand game of geopolitics, it has decided to exploit Morocco. What remains to be, is whether Morocco will benefit from this move or not.