For the first time, government of Serbia stated that it will change the direction of its foreign policy and might impose sanctions on Russia. The foreign minister of Serbia Ivica Dacic said during an interview that Serbia will take measures which are in its best interests.
Dacic also criticised Moscow for its military operation in Ukraine, noting, "We condemn the violation of Ukraine's territorial integrity and that is how we voted in international bodies."
In another shocking development, the prime minister of Serbia, Ana Brnabic, labelled Russia an aggressor, a term never used by any Serbian government official before. She also praised the European Union as the biggest investor and donor in Serbia.
Lately, the Serbian government has adopted a blatant anti-Russia stance in its foreign policy. Its discontent with Putin marks a radical shift in its diplomatic approach in the international domain.
As recently during an interview, president Aleksandar Vucic rejected the claims of territorial gains in Ukraine made by Putin. Vucic, who is a significant ally of Russia, also stated that he had not spoken to the Russian president for many months.
Read more: EU is holding Serbia to ransom!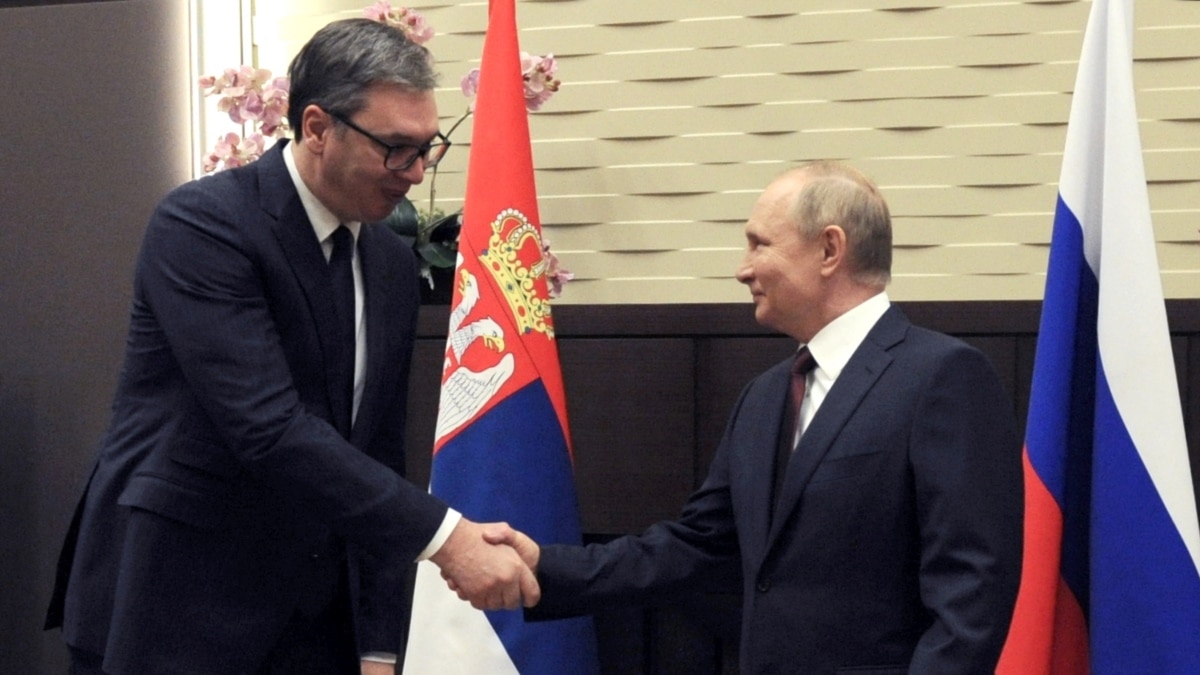 Vucic also noted that Serbia will not back Russia military operation in Ukraine and emphasised that Crimea and Donbas are parts of Ukraine and will remain so in future.
Reprehensible action of Russia and its implication on relations with Serbia
Now, what made Serbia suddenly change the course of its foreign policy? Why is Belgrade speaking the language of the US and Europe, which have persistently disregarded its political sovereignty and territorial integrity?
Apparently, the Russian government did something which infuriated the Serbian regime. Its private mercenary Wagner Group tried to recruit soldiers for the war in Ukraine. Russian websites and social media groups published recruitment ads for the military company in Serbia.
This agitated president Vucic who condemned Moscow and called on it to stop this practice immediately. He said, "Why do you, from Wagner, call anyone from Serbia when you know that it is against our regulations?"
Why did Serbia turn against Putin?
Earlier, TFI Global explained that Vucic condemned Russia because he was being pressured and blackmailed by the European Union. Brussels informed Serbia that it will incorporate Belgarde in the EU and will not stop the member states from investing in the nation if it adopted their Franco-Germany plan. As a result, Vucic started making statements which can sever its ties with Russia.
Read more: Serbia refuses to bow down before the West
However, the current statement of Serbia's Finance Minister, Ivica Dacic, reflects that Serbia's government is really disgruntled with Russia. Serbia is frustrated because, in such a politically unstable and volatile moment, the Russian government instead of assisting Belgarde in its battle against the countless attacks of the West on its sovereignty and territorial integrity is preoccupied with recruiting Serbians in its war against Kyiv.
The deplorable action of the Wagner Group has made Aleksandar Vucic and Ana Brnabic think that Moscow is only concerned about its own diplomatic, political and economic interests and not that of its allies. Therefore, Serbia is now calling for the imposition of sanctions on Russia. However, Belgrade will have to tread carefully on the unforeseeable path of geopolitics as cutting ties with Moscow can have drastic repercussions on its security, sovereignty and stability. Serbia's future continues to be uncertain but what's certain is the fact that Russia is losing its biggest partner in the Balkans.