It seems Africa aiming for self-sufficiency and taking major steps to reduce overdependence on the West, has not really gone down well with a few Western countries. Otherwise, what explains the obsession to unfairly target the African continent with what seems like malicious tricks to malign the image of African countries?  After Germany courted a major controversy by peddling a western stereotype of Africa, another Western airline targeted two East African countries such as Kenya and Tanzania.
Kenya and Tanzania breathe fire
Recently  KLM, Dutch-Franco airline, published an advisory warning of travel disruptions due to purported civil unrest in Kenya and Tanzania. Precisely, the carrier said that "civil unrest" could potentially force flights to be canceled, before amending its alert to refer to an unspecified "local threat in Tanzania".
However, this has not gone down well as both Kenya and Tanzania have hit out at the carrier for spreading "unfounded" claims, thereby creating a huge uproar in these two African countries. To this point, Kenya's transport minister Kipchumba Murkomen said that he had protested to the airline over "this unfounded and misleading information that paints Kenya in a bad light". He also warned that this discussion would be escalated through diplomatic channels. Further, Kenyans have also expressed anger on social media calling for Nairobi to take action against the airline.
Similarly, Tanzania's government also criticized the advisory and called the airline's statement baseless and alarmist. Furthermore, it urged travelers to turn a blind eye to such a baseless advisory. Considering the scenario, the authorities issued an apology.
Read More: Leopard Emoji; Germany's racist mask falls off
Kenya, Tanzania targeted by Western airline
East African Community is emerging as a strong bloc in the African continent and taking many steps to deepen regional economic, military, or trade relations and thereby helping the countries to mutually benefit from such cooperation. Further, the regional bloc is also a strong representative of Africa on the geopolitical stage and has been envisioning and promoting African unity for a stronger Africa and self-reliant Africa.
Additionally,  the EAC is taking many steps to reduce dependence on Western powers and is forging regional ties to solve its own issues. Both Kenya and Tanzania are rising East African countries with fast-growing economies. Kenya aspires to gain prominence in East Africa, and is envisioning a stronger East African Community and has taken steps to ensure that it plays a central role and becomes an anchor for peace, stability, and prosperity in the region. Simultaneously, Tanzania too, is competing with Kenya to become another regional leader.
We previously told our readers how Tanzania's $2.2 billion trade route to the DRC will threaten Kenya's trade influence in East Africa.
Read More: Kenya's influence in East Africa is being threatened by a neighbour
Considering the background, it looks like the strategy of self-reliance implemented by the regional bloc has not gone well with quite a few Western countries and as a revenge are launching attacks on the regional bloc's economic development primarily tourism.  Both Kenya and Tanzania form an important tourism belt in Africa and their economies depend greatly on tourism. The pandemic furthermore negatively impacted the tourism sector.  In 2019, the contribution of travel and tourism to Kenya's GDP was at level of 8.8 percent.  Likewise, in Tanzania, the sector's contribution to its GDP was 6 percent in 2021.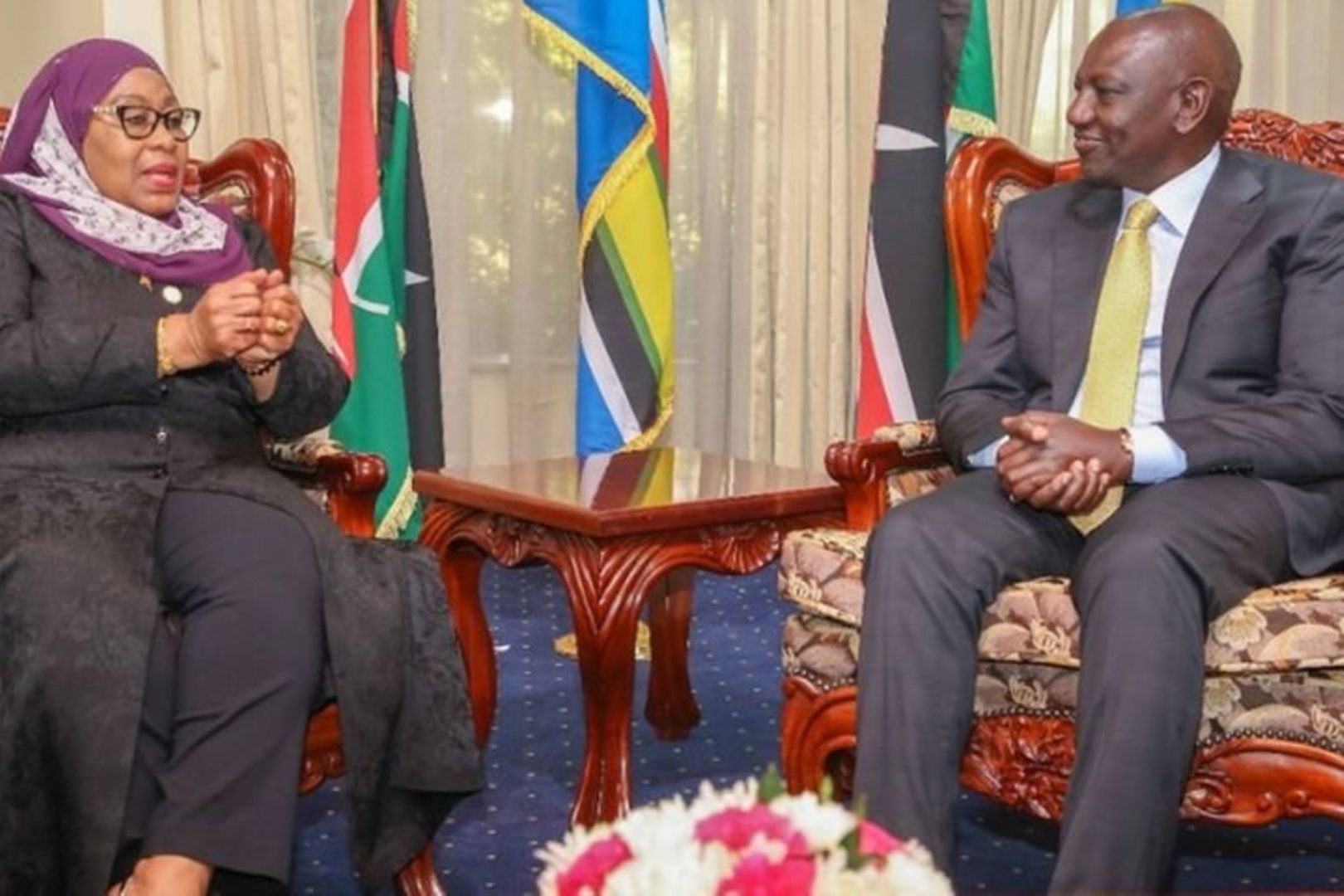 Therefore, given that these countries are making efforts to revive their tourism sector post-pandemic, the west cunningly has decided to use the Dutch-Franco airline to malign the image of these countries by targeting its tourism sector. However, Kenya and Tanzania are in no mood to tolerate western dominance and have ripped apart its false propaganda.