Al-Shabaab is an Islamist insurgent group based in Somalia. Since it inception in 2006, it has taken advantage of the feebleness of Somalia's central government to take control of large swaths of ungoverned territory. It reached its peak in 2011 when it came to control parts of Somalia's capital city of Mogadishu. The insurgency issue has also been one of the major obstacles to the region's progress and stability. However, now Africa has had enough and it will be only a matter of time before Al-Shabaab is obliterated once and for all.
Regional leaders' ultimate plan to destroy Al-Shabaab
As per a report, Somalia's president Hassan Sheikh Mohamud hosted a summit with his Kenyan, Ethiopian and Djibouti counterparts to discuss a joint military offense against islamist insurgents Al-Shabaab.
The four leaders of the Horn of Africa region came together and discussed a coordinated military offensive against the Al-Qaeda linked group, Al-Shabaab in Somalia to put an end to its insurgency that has caused much havoc.
Since taking office in May 2022, Somalian President Mohamud, has declared an "all-out war" against the terrorist group. The African Union Mission in Somalia (AMISOM) has supported the Somalia government in its fight against Al-Shabaab in the last 15 years. It was then replaced by African Transitional Mission in Somalia with the goal of  gradually reducing troop numbers to zero by the end of 2024, with security to be assumed by Somalia's army and police.
In this quest, Somalia along with Kenya, Ethiopia and Djibouti, is strategizing to launch its final war against Al-Shabaab. As per the Somali government, "this collaboration is expected to lead to the quick liberation of the country from the renegades who have been dealt heavy blows on the battlefield in the past few weeks," As per a report, the recent gathering explores more enhanced engagement among Somalia's neighbors.
In recent months, the army and local clan militia have retaken territory from the militants in an operation backed by US air strikes and the African Transitional Mission in Somalia. However, Al-Shabaab remains entrenched in the countryside from where they have carried out numerous attacks both in Somalia and neighbouring countries. In fact, just ahead of a meeting of heads of state and governments from the region, at least four mortar shells landed near the presidential palace in Mogadishu.
Read More: Is Al-Shabab a UN puppet, latest developments strongly suggest so
Somalia's "all-out war" against Al-Shabaab
The insurgency issue in Africa is one of the major impediments to its progress and stability, and Somalia  being the victim of insurgency, understands it well. Further, the presence of such evil forces is a direct assault on the global image of the countries. For example, Somalia's bid to EAC membership has not yet been fulfilled and is stuck in various paper works. As a matter of fact, Somalia has been seeking EAC membership for over 50 years. It first sought to join EAC in 1967 and then later in 2012 and 2017 , but its application has been rejected on the grounds of "sporadic conflicts and weak institutions".
However, the question arises why these four countries have decided to join hands in countering insurgency and the answer is quite clear that all these countries are directly or indirectly affected by the islamist militants in Somalia.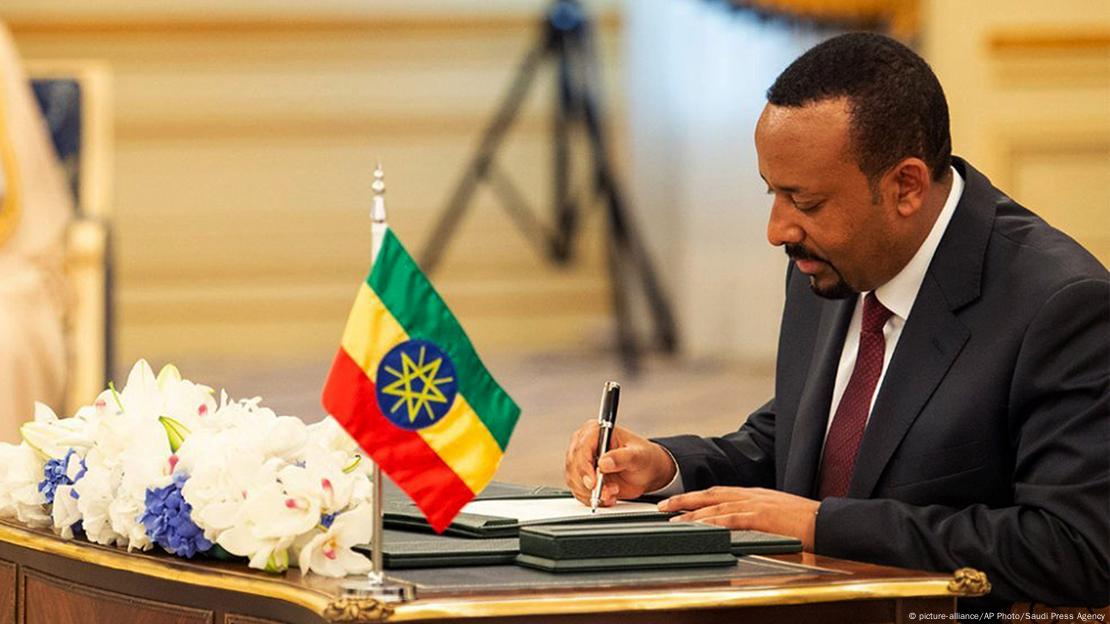 For instance, Ethiopia has recently come out of a deadly war and it wouldn't want to face another challenge.  Similarly, in Ethiopia, it was witnessed that the country was able to end the Tigray crisis through regional cooperation rather than being dependent on the external forces. In this context, the scenario,  Ethiopia could contribute greatly in countering the insurgency.
Read More: NATO takes the Nordic highway to Africa
Moreover, Kenya, which shares borders with Somalia, has also been the victim of Al-Shabaab's terror. The terror group has carried out deadly attacks in Kenya and has also made incursions into Djibouti and Ethiopia. Recently, a suspected Al-Shabaab bomb attack has killed 4 people in Kenya. Thus, its a direct threat to Kenya President Ruto's ambition to make Kenya the region's anchor for peace, stability, security, and economic prosperity.
Further, it's also an opportunity for Djibouti to join the regional effort and project itself as another champion of counter-terrorism initiatives and thereby enjoy the fruits of the outcome later on.
Considering the scenario, it seems like the African leaders have realized that despite US and other Western interventions in Africa, the insurgency issue has only become worse, thereby pushing these countries into further underdevelopment. In this regard, leaders like Ruto, Abiy Ahmed and Hassan Sheikh Mohamud have now decided to counter African problems with African solutions, especially through destroying the western rodents once for all. Moving forward, a unified Africa is the need of the hour and this meeting to fight insurgency is just that required thrust.
Read More: Ruto's Strategic Diplomatic Endeavours Bring Him a Step Closer to IGAD Leadership