Mali and Burkina Faso are battling a brutal jihadist insurgency and after Mali turned away from France, it was being speculated that Burkina Faso might also follow the same path. Putting speculations to rest, Burkina Faso has recently shown France the door. Now, in a surprising turn of events, both the nations are eyeing to form a regional grouping after expelling French soldiers.
Burkina Faso, Mali join hands 
After throwing France out, Burkina Faso and Mali, two big countries in Sahel are joining hands to bring peace and progress in the region. As per a report, Burkina Faso's Prime Minister recently visited neighbouring Mali and suggested that two countries form a "federation" to boost their economic clout. Now, Burkina Faso prime minister is expecting "a flexible federation that would be mutually reinforcing and respect the aspirations of both sides,".
Both Mali and Burkina Faso are major producers of cotton, cattle and gold. Here, the Burkina Faso PM has said that if both countries take separate paths, it can't become a clout. But, putting together the production of cotton, gold and cattle of both the countries, it can become a "powerhouse".
Additionally, the two landlocked Sahel countries rank among the poorest and most volatile nations in the world. They are also battling a jihadist insurgency that has claimed thousands of lives and driven more than two million from their homes. Apart from that, despite years of western intervention, the crisis didn't end. At last, frustrated by France's failure to defeat the militant insurgency, both nations have expelled French forces.
Burkina Faso, Mali "federation" a turning point for Sahel 
The Economic Community of West African States, ECOWAS, is an African organization which seeks to promote economic cooperation, trade and self-sufficiency. It was founded in 1975 and has fifteen member states including Mali. However, ECOWAS imposed sanctions on Mali in the wake of a military coup led by Colonel Assimi Goita. However, ECOWAS didn't impose sanctions on US-puppet Chad, whose political situation is also identical. ECOWAS only imposed sanctions, perhaps on US command, on Guinea and Mali, as both didn't vote in favour of Ukraine at the UN. All of this suggest that it is nothing but a West-funded anti-Africa body.
Read More: ECOWAS -a west funded anti-Africa body that sanctions countries at the command of the west
Further, Mali left the G5 Sahel group, which was formed to counter insurgency in the region. But Mali decided to exit the group when France unanimously decided to withdraw its troops in the midst of an ongoing anti-jihadist mission. Mali felt betrayed on its part and decided to withdraw its support to the G5 Sahel group.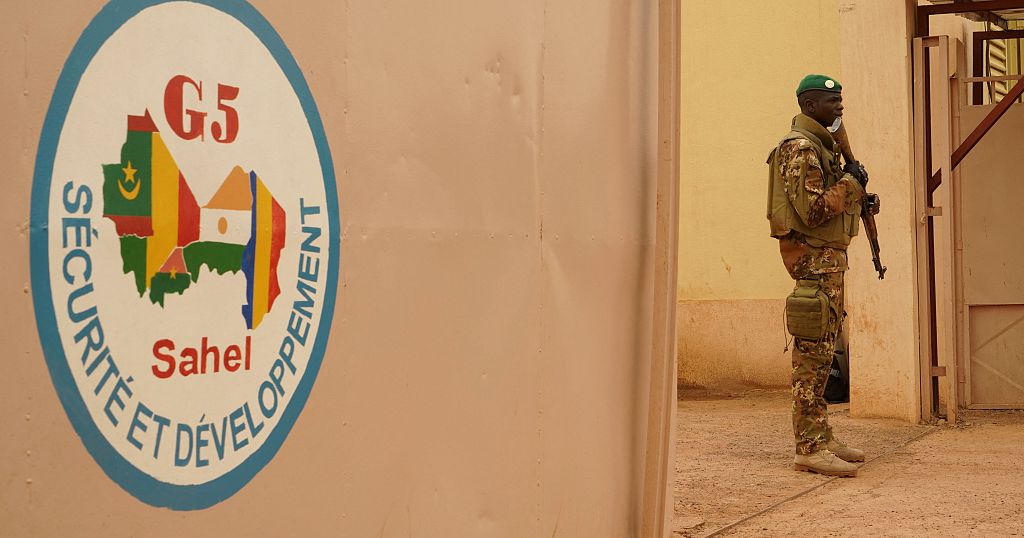 On the other hand, the US recently dropped Burkina Faso from its trade preference program, the African Growth and Opportunity Act (AGOA) , which provides sub-Saharan African nations with duty-free access to the US. The West has over the years proved by its actions that its only intention is to maintain its dominance, and control the region somehow to further its own geopolitical goals. Additionally, it has also punished countries that didn't bow to its diktats, and Burkina Faso and Mali are just two examples.
Given that the French military operations have ended in both the nations, they have now eyed on establishing a new regional grouping that  would have the potential to be a turning point for the region. As the Burkina Faso PM has also referred to past efforts to create regional groupings which unfortunately didn't last, however with Burkina Faso and Mali once again coming together to form a federation might encourage other countries in the region to join in and make it even stronger, Such a possibility can't be denied as practically groupings like G5 have today become ineffective.
Moreover, this will also be a push to African efforts to forge regional ties to resolve its internal issues without depending on outside powers. Thus, Burkina Faso & Mali have shown the way and other countries might follow suit which will definitely be a major turning point for the conflict-ridden Sahel region.
Read More: French are truly and fully out and Mali is a Russian ally