In a bid to continue its hegemony, US creates one crisis over another. In Peru, US in alliance with right wing oligarchs, removed Pedro Castillo from presidency by a coup.
Protests started in support of Pedro Castillo after he was removed and jailed. The new government, headed by Dina Boluarte, declared a one-month emergency. However, it's been two months now, the protests refuse to stop. The protestors have now taken control of South Peru. Pedro Castillo enjoyed major support in this region. Home to Peru's indigenous rural population, the region is rich in copper and other minerals.
Now, a copper crisis looms on the world.
Peru's political crisis
With the decision of the Peruvian parliament to not hold early elections in 2023, the situation has become even worse. Previously, President Dina Boluarte had promised to prepone elections to December 2023 in order to appease the protestors.
Owing to the ambiguous constitution, governments in Peru have mostly remained unstable.
Almost 60 people have now died in the deadly protests that have engulfed the country since weeks. The removal and subsequent arrest of Peru's Pedro Castillo from office sparked nationwide outrage. The violence, being termed as a massacre, continues unabated till date.
Read More: Lula prepares the coffins of illegal miners in Amazon
To thwart the protests, the current Peru regime tried to portray the protestors as criminals with links to drug cartels and illegal mining. But the government finally admitted that it had no such evidence.
A country grappling with poverty, violence and an unstable government now had enough of the flip flopping of the elite.
Pedro Castillo who belonged to an indigenous community as well, was seen as a figure of hope and reforms for thousands of Peruvians. His undemocratic removal, backed by the United States, sparked an anger in the nation.
The protestors have received considerable international support. Leaders of Colombia, Chile, Brazil, Mexico have condemned the repressive state response in Peru.
Copper in Peru
Peru's the second largest exporter of copper in the world after Chile. Castillo campaigned for president under the slogan "no more poor people in a rich country." He promised to share the revenues of foreign mining companies and other foreign businesses operating in Peru to the country's poor.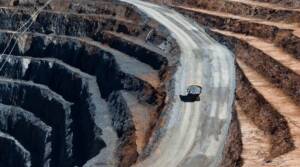 Las Bambas copper mine in Peru, owned by Chinese interests, stopped production on February 1 due to shortages of necessary supplies as a result of blockades.
If operations at Las Bambas, the mine that produces 2% of the world's copper, are suspended for an extended period, it could lead to an disruption of the global copper supply and a subsequent increase in prices.
The disruptions could spread to other mines and probably continue until the authorities meet the demands of the demonstrators. To put things in perspective, Peru produces 17% of world's copper.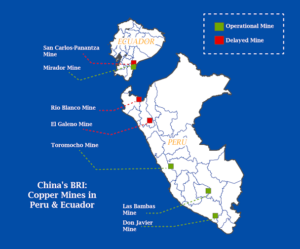 Interruptions are expected to be most pronounced in China, which gets two-thirds of Peru's copper output. China's manufacturing will be impacted, which will eventually lead to supply issues across the world. Japan, South Korea, Germany are likely to face the issue too.
Not only copper, but Peru's a significant gold and silver exporting country. This won't pan out well for South American nation as almost 60% of Peru's total exports are from the mining sector, amounting to a value of $40.3 million.
Read More: The mystery of the floating balloon over Latin America
An estimated $53 billion in profits was lost by foreign mining companies due to strikes and other labour disruptions in the summer of 2022. Peru is increasingly becoming an un-favourable destination for foreign companies.
US' coup has created a crisis in the global copper market. If Peru's crisis is not addressed soon, it could have a lasting impact on the global economy.