The consequences of backing the long-forgotten cause of Ukraine are still catching up with the European Union. This time, the farmers of several of its member states are infuriated at the foolishness of their governments to allow Ukraine to flood their domestic markets with food grains.
Farmers in Poland protested against poor quality Ukrainian grain supplies. The organisers of the protest stated that the farmers blocked roads at border crossings on the Polish-Ukrainian border to prevent trucks with Ukrainian grain from entering their nation.
The demonstrators emphasised that the main cause of the protest is the rampant influx of cereals of dodgy quality.
Read more: European cuisine set to get crunchier with crickets
This is not the first time that Ukraine's food grains have been embroiled in controversy. Earlier, a group of EU nations requested the bloc to help ease the oversupply of grain, since cheap imports from Ukraine flood their markets causing a tremendous decline in demand for their domestic production, resulting in protests by farmers.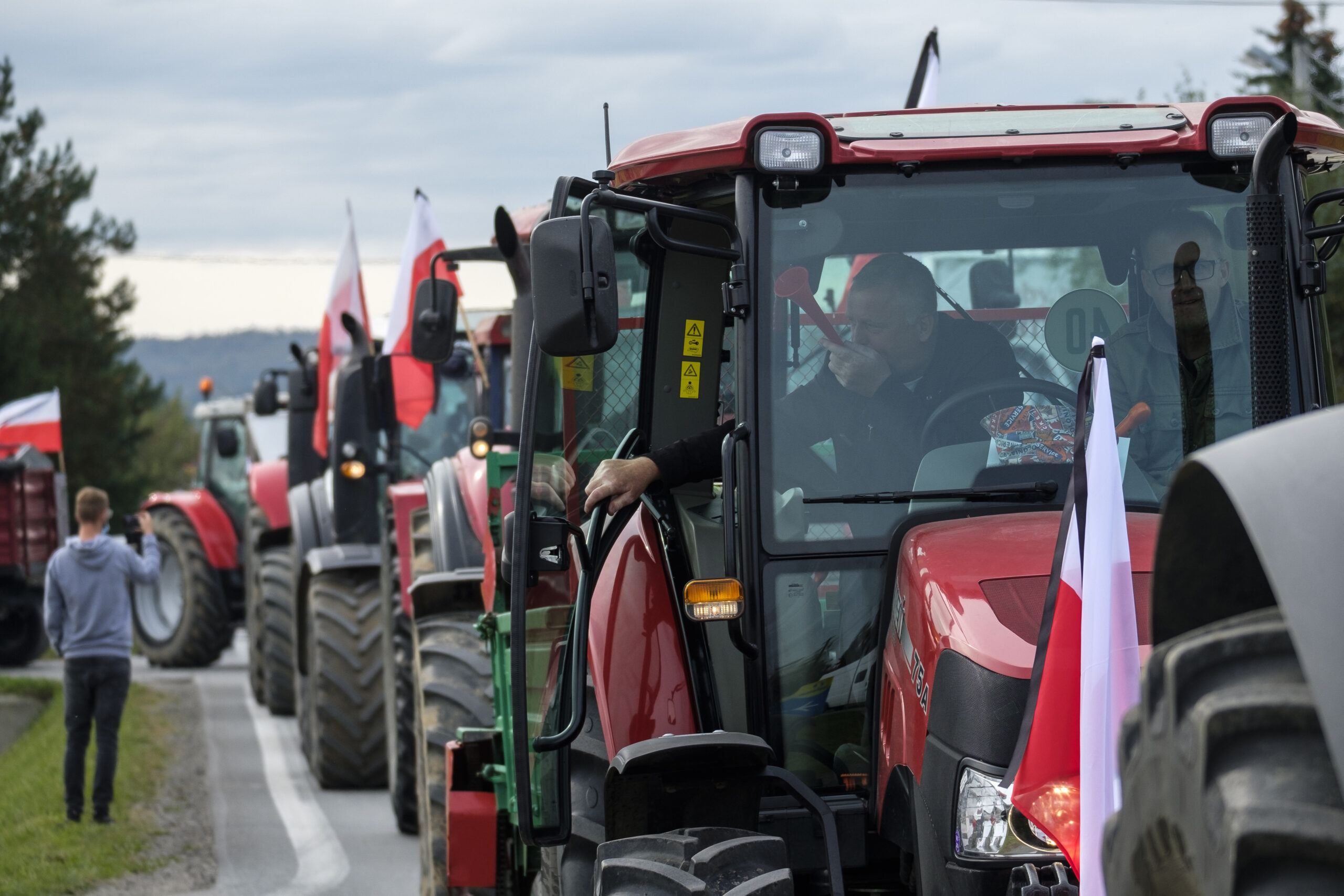 During a meeting of the European nations' agriculture ministers, six east EU countries led by Poland called for measures including compensation for their farmers. They also emphasised that transit routes must be shut down so that grains and other goods from Ukraine can reach third nations without causing disruptions in Europe.
In the aftermath of the Russia-Ukraine war, Europe briefly ended its quotas, tariffs and excises on agricultural produce from Ukraine in an attempt to facilitate the flow of grain which has been blocked by Russia's military operation and a blockade of the nation's ports.
Poland's agriculture minister, Henryk Kowalczyk told the media that he had conveyed the grievances of farmers of neighbouring countries to the EU authorities and noted that some Ukrainian grains, which are supposed to be sent to western Europe and Africa, have been staying in these nations.
The food imports from Ukraine in the EU have drastically risen. As per a document shared by the countries with other nations during the meeting in Brussels, corn imports in Poland surged to 1.6 million tons between January and November 2022, an increase of 25,000% from 2021. Similarly, in Hungary imports from Ukraine rose to 900.000 tons from 5000 and in Bulgaria, it reached to 16,742 from 361 tons.
Kyiv takes advantage of Brussels' kindness
Ukraine has turned the generosity of the EU into a window of opportunity for its selfish intentions. As Zelensky keeps pressuring European nations to supply weapons and other financial assistance to Ukraine, he also has also turned Europe into a dumping ground for Kyiv's agricultural products which are of dubious quality.
Zekensky is exploiting the EU's temporary lifting of tariffs and quotas, he is encashing the helpless situation of European nations, which in addition to skyrocketing inflation and energy crisis, are also grappling with food scarcity. The EU countries are finally starting to realise that the decision to stand with Ukraine was a mistake from the very onset of the war.
Read more: France's gift to Ukraine is actually a gift for Russia
First, they suffered the unprecedented blow of recession and price rise and now they have been jolted by the oversupply of Ukrainian grains which is having adverse repercussions on the domestic demand for their farmers' produce.
Earlier, the overzealous Western nations were scrambling for energy in the wake of their blunderous decision to impose sanctions on Russia and now they are grappling to stem the flow of dodgy food grains from Ukraine. Therefore, the EU's experience is a cautionary tale for any nation which is under the illusion that extending a hand of help to Ukraine is equivalent to serving a noble cause.