Ecuador and Colombia summit 2023: Ecuador and Colombia have recently joined forces in an effort to fend off foreign powers in Latin America. This is an important step towards strengthening the presence of Latin American nations in the international arena.
They will also tackle various common issues and challenges facing the region. The two countries have signed a bilateral agreement to cooperate and collaborate on a number of matters.
Ecuador and Colombia join hands
The presidents of Ecuador and Colombia held a successful bilateral summit in the city of Tulcan. Ecuadorian President Guillermo Lasso and Colombian President Gustavo Petro discussed cooperation in areas such as environment, security, trade and regional integration.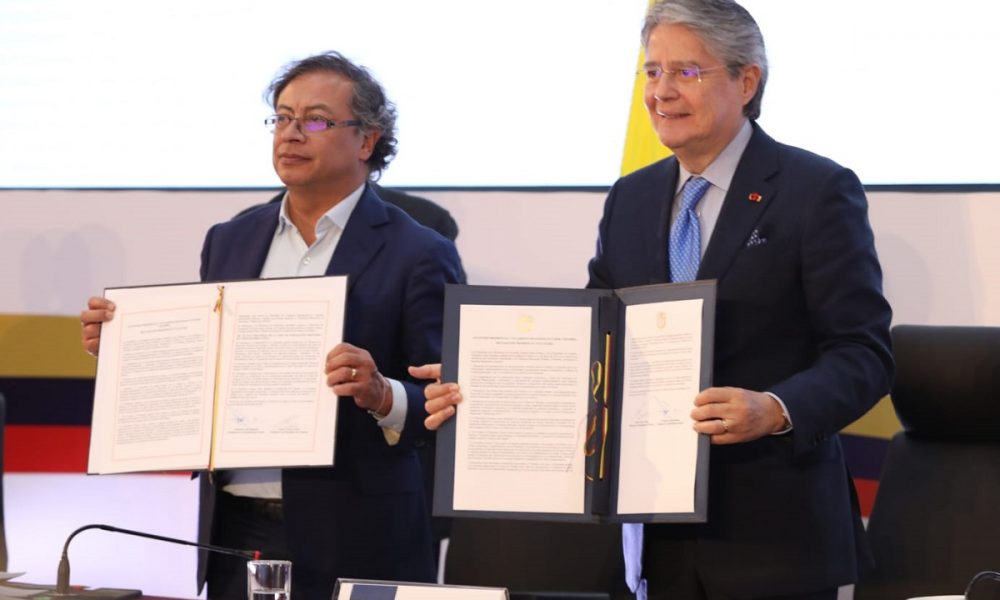 At the end of the Ecuador – Colombia summit, they agreed on 79 new commitments for 2023 across seven thematic axes. This marks a significant step forward in the development of a bilateral action plan for the year.  The two Latin American nations have formed the XI Binational Cabinet. This Cabinet is an important step forward in improving relations between the two countries.
Read More: Biden creates a Copper crisis across the world?
Established in 2007, the Binational Cabinet is an event of political dialogue attended by ministerial teams from both countries. This rapprochement enabled Ecuador to take part in the Colombian peace negotiations with guerrilla forces. However, it didn't go well for Ecuador. Since 2017, Ecuador has faced terrorist attacks on its northern border with Colombia from guerilla group, the Revolutionary Armed Forces of Colombia (FARC).
The border between Ecuador and Colombia, which spans approximately 700 kilometres. Local authorities report that the region is plagued by violence caused by drug gangs, illegal armed groups, and other criminal activity.
Ecuadorian Lasso said, "We must confront phenomena such as organized crime, illicit drug trafficking and its related crimes, that is, trafficking in arms, ammunition, and explosives, money laundering, illegal mining, hired assassins, among others, whose dimension puts at serious risk the peaceful coexistence and democratic institutions of our countries."
Colombian Petro emphasized the importance of binational integration and other measures to address the climate crisis. This statement is important as, South America holds the greatest potential to produce clean energy in the world. Cooperation projects are essential to shift to a decarbonized economy. He said, "Colombia and Ecuador can be a fundamental axis in this new reality of the planet, of geopolitics."
Statement to foreign powers
Ecuador and Colombia have joined forces in a united effort to resist foreign interference in their internal affairs. This alliance of two of South America's most influential countries is a powerful statement. It sends a message to the rest of the world that the region is serious about protecting its sovereignty.
They also made clear their opposition to any foreign intervention in their internal affairs.
Read More: The US SOUTHCOM commander reveals the evil plans Biden has in store for Latin America
In recent years, the two states have become increasingly wary of external actors attempting to expand their influence in the region. This includes the United States, which has been attempting to increase its presence in the region through military and economic aid. As well as China, which has been attempting to secure access to resources in the region. Colombia's guerrilla forces have been supported by foreign powers to establish instability in the region.
The partnership between Ecuador and Colombia is an important step in the effort to protect the region from foreign interference. It is also likely to inspire other Latin American countries to follow suit and stand up for their sovereignty. As such, it is a significant victory for the region and should be applauded.